---
Events & Tourism
Free Masterclass series to boost tourism and events industry
Published: 28 Apr 2023 2:11pm
A series of masterclasses aimed at enhancing the skills and knowledge of the tourism and events industry in Wagga Wagga will be held in May.
The workshops hosted by Wagga Wagga City Council will focus on a range of industry-relevant topics, from Wiradjuri/Wiradyuri culture to digital marketing and tourism insights.
As a leading regional destination in New South Wales, Wagga Wagga boasts a vibrant annual calendar of events and a strong visitor market.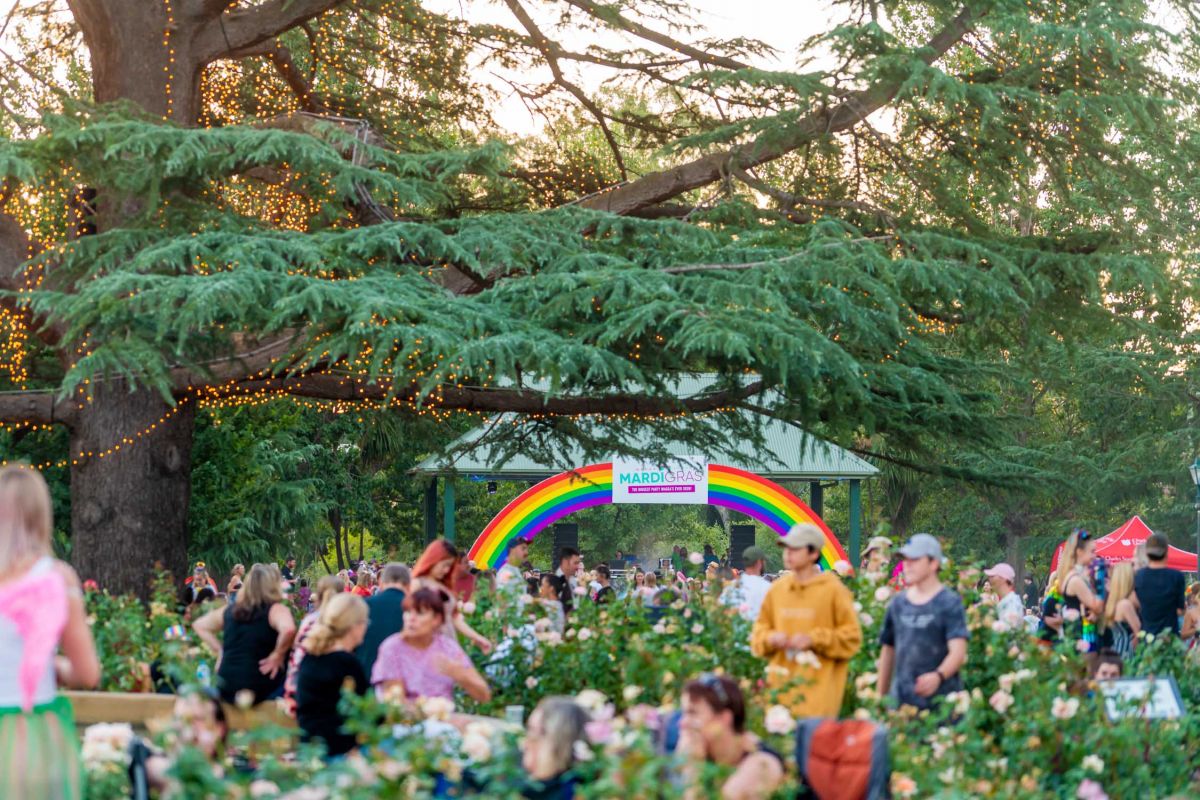 Destination and Events Coordinator Kimberly Parker said the masterclass series provides an opportunity for industry operators to gain a deeper understanding of the city's tourism and events landscape, emerging trends and learn current industry best practice skills and approaches.
"We want to help provide industry operators with a strong understanding of the varying opportunities in our city and how to make the most of key visitor markets through destination storytelling and marketing," Ms Parker said.
"The workshops are tailored to the tourism and events industry to work cohesively, and the categories developed are based on industry feedback and demands."
The masterclass series includes a full-day Wiradyuri Cultural Awareness Walking Tour, hosted by Wiradyuri Elder Uncle James Ingram from the Bidya Marra Consultancy. The tour will provide operators with an immersive experience and a deeper understanding of the significance of Wiradjuri/Wiradyuri culture in the city, allowing them to share our story to our city visitors.
In addition, event organisers and tourism operators looking to enhance their digital marketing skills can participate in one of two available digital skills workshops. Participants will learn how to strategically communicate with their ideal audiences and take-home practical tips and tricks to engage with key targets and attract visitors to the city at the right time.
Rounding out the series is a workshop focused on destination insights, open to accommodation operators, event organisers, and industry professionals interested in gaining a new perspective and understanding of the city's visitor segments.
"These workshops will also provide networking opportunities for industry to build positive working relationships with each other and consider collaborative projects that further promote Wagga Wagga as a leading tourism and events destination," Ms Parker said.
The masterclass series is offered free-of-charge and is delivered as part of Council's Wagga Wagga Tourism Partner Program 2022/23 and as a key deliverable of Wagga Wagga City Council's Events Strategy and Action Plan 2020-2024.
Registrations are currently open for existing members, and access for the wider industry will become available from Monday 1 May 2023, pending availability.
To secure your spot, visit www.visitwagga.com/partners or speak with one of Council's Visitor Economy & Events team members by phoning 1300 292 442 or emailing partners@wagga.nsw.gov.au
---
Tourism and Events Masterclass Series:
8 May | Wiradyuri Cultural Awareness Walking Tour, by Wiradyuri Elder Uncle James Ingram from Bidya Marra Consultancy
15 May | Best Practice Digital Marketing for Events, by Cristy Houghton from Embarketing
16 May | Destination Insights, by mobility and research specialists at Localis
24 May | Understanding the Power of Social Media, delivered by Jemma Mrdak from Dak & Co.