---
Community
Head to Riverside for a Family Community Safety Day
Published: 19 Apr 2023 12:24pm
Wagga Wagga City Council and police from Wagga Wagga Local Area Command are inviting residents from across the Local Government Area to come along to the Riverside Park Precinct for a Family Community Safety Day.
The family friendly event is being held adjacent to the Riverside Playground area near Wagga Beach between 10am and 12pm on Saturday 29 April.
Council's Social Planning Coordinator Sarah Lehman is encouraging community members to come along and meet their local first responders and have their community safety concerns heard by Council staff and local Police.
"We will have first responders from the police, fire, and ambulance at the precinct, so families can chat with them and have a peek in their emergency response vehicles," Ms Lehman said.
"They can also watch teams from the first responder services do battle in some different fun competitions.
"The purpose of these family events is to work collaboratively with Riverina Police District to engage with community on a regular basis about any community safety concerns.
"It is also an opportunity for community to engage with their local first responders in settings outside of a crisis."
Professional Standards, Youth and Engagement officer with the Riverina Police District Inspector Jillian Gibson believes the Family Community Safety Day is an important initiative.
"Community safety is about recognising the need for all sections of the community to work together to create a safer environment for people to work, live and travel," Inspector Gibson said.
"This means building partnerships between police, government agencies, local councils, community organisations and individuals to promote and realise community safety for all."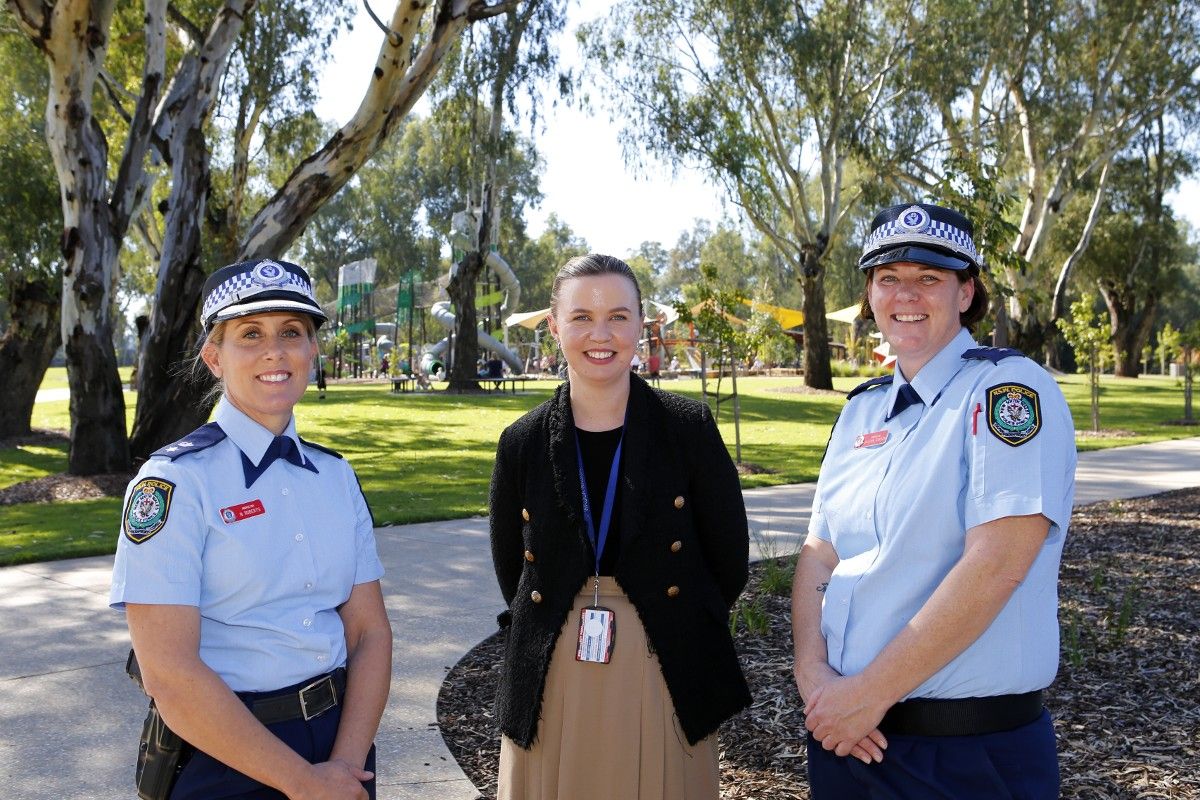 The Family Community Safety Day aligns with Council's Community Safety Action Plan 2022 - 2026 (CSAP), which outlines the strategies and actions to increase safety, reduce crime where possible, and work toward building a safe and vibrant city for the future.
The plan itself was informed by extensive engagement with community members from a diverse range of backgrounds to ensure it is reflective of the many different voices that make up our local community.
The top five community concerns identified through this engagement were break and enter of homes, domestic and family violence, arson, the sale and use of illegal drugs, and alcohol-related assault.
To read the Community Safety Action Plan 2022 - 2026, visit www.wagga.nsw.gov.au/csap2026