---
Council
New equine additions to the farmyard at our Zoo & Aviary
Published: 14 Apr 2023 12:27pm
The free and fun activities for children and young people continue into the second week of the school holidays at various Wagga Wagga City Council facilities, with the arrival of two miniature ponies at the Botanic Gardens Zoo & Aviary among the highlights.
Teddy, around six years old, and Miley, 12, joined the animals in the farmyard during the Easter break.
Zoo Curator Wendy McNamara said the ponies were much-loved family pets whose owners asked if the zoo would take over their care because she knew they would be "going to a good home where they would be well looked after".
"They're super cute and have really friendly personalities and have been loving all the extra attention they've been getting since they arrived here," Ms McNamara said.
"We took them for a walk up near the café and playground and they were a big hit for the kids there.
"The ponies are only hip-high so they're not quite big enough for pony rides, but they love to get lots of pats."
Teddy and Miley are now part of the meet and greet sessions held each day from 10.30am, giving visitors the chance to get up close and personal with some feathered and furry residents.
"We start with our dingoes Simba, Shadow, Diego and Zeke, along with Arnold the snake then we move around the zoo, feeding the emus and deer and visiting the farmyard animals before heading to the free-flight aviary for some interaction with the birds," Ms McNamara said.
"We'll have different animals out and about as much as we can over the school holidays and Wilbur the sheep will be out walking around as well so there will always be something going on through that middle section of the day."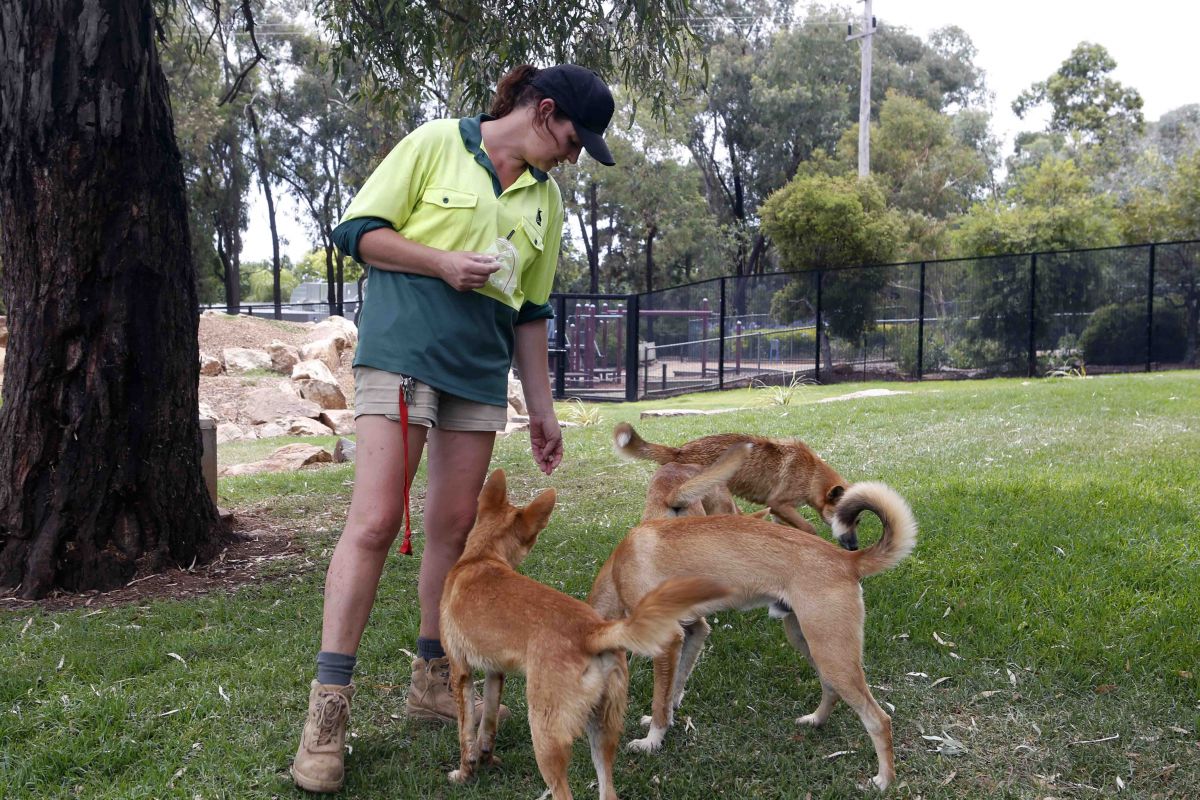 The Zoo & Aviary is open each day of the holidays from 9am to 4pm, with last entries at 3.45pm.
Wagga Wagga Art Gallery's Jackdaw Film Series, 'GreenScreen - Just for Kids', curated for children of all ages, continues until Friday 21 April, with free screenings at 10.30am from Tuesday to Friday.
Films include The Jungle Book, Rio, Song of the Sea, Blueback and more.
Bookings are now available to attend the free school holiday Wagga Wagga Zine Zine - Teen Workshop at the Art Gallery on Friday 21 April. It is designed for 12 to 17-year-olds and runs from 2pm to 4pm.
For more information or to book your spot at these activities, visit waggaartgallery.com.au/whats-on