---
Projects & Works
Changed traffic conditions as road upgrade project enters new phase
Published: 18 Aug 2023 1:56pm
Wagga Wagga City Council has asked residents and road users to plan their trips and allow extra travel time during the temporary closure of a section of Pine Gully Road as part of the Old Narrandera Road Upgrade project.
Pine Gully Road was closed to all traffic, between Muttama Parade and Old Narrandera Road, on Monday 14 August.
Council Manager Project Management Office Anjanee Beechani said this phase of works is expected to take three weeks to complete, weather permitting.
"It's the first major closure of the project, which commenced last week (9 August) with shoulder filling, road widening, and earthworks beginning on Old Narrandera Road," Mr Beechani said.
"It involves the widening the existing Pine Gully Road section and the intersection of Old Narrandera Road plus the installation of box culverts to provide a proper drainage system.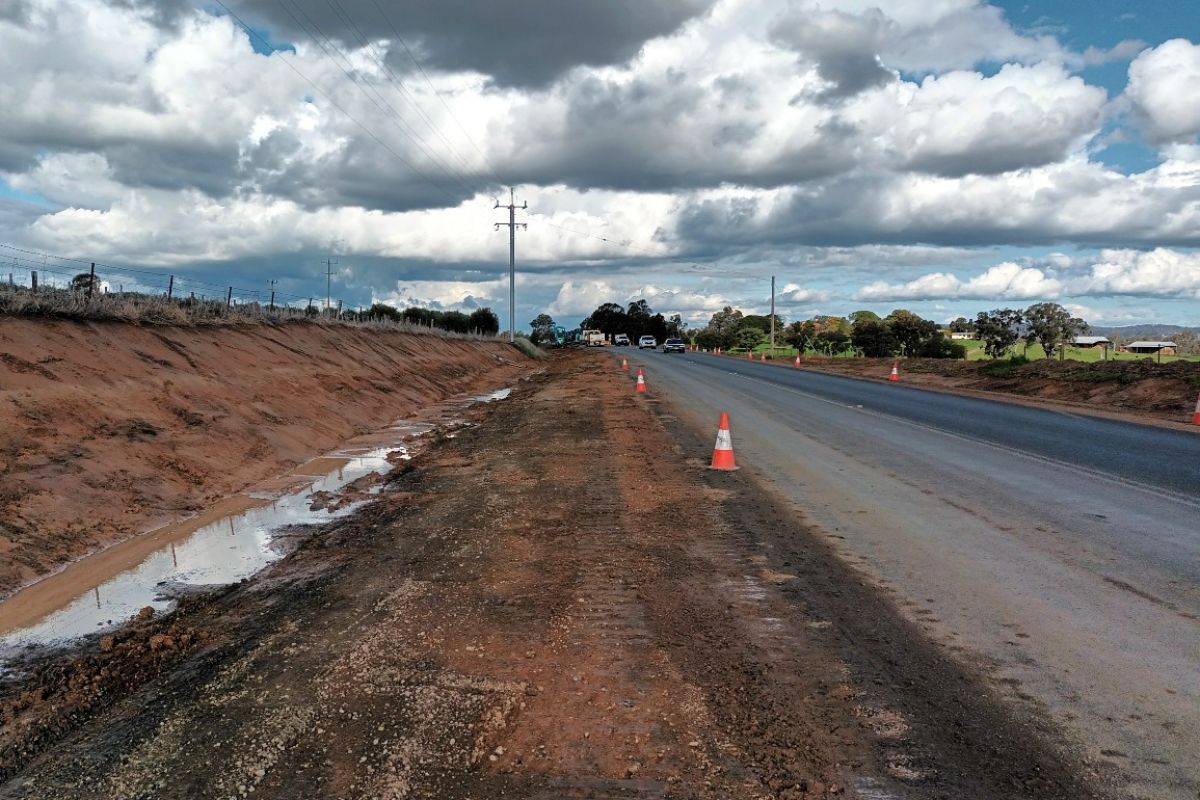 "Old Narrandera Road will remain open to traffic during this phase of the project.
"Detours are in place during the works which we acknowledge is adding extra time to the journey of people who usually use this road to access our northern suburbs.
"However, the upgrade will deliver improved traffic flow and safety for all road users and enhance these roads to meet both present and future traffic demands."
Once this current phase of work has been completed, the focus will shift to Old Narrandera Road between the Olympic Highway and Pine Gully Road.
It will be widened to four lanes (two north-bound and two south-bound lanes), while the River Road intersection will be reconstructed, and a twin cell pipe culvert will be installed.
"It's expected that section of Old Narrandera Road will be closed to through traffic for four weeks in September as part of the program of works," Mr Beechani said.
"Council and the contractor are working together to minimise impact on the normal traffic by reducing the duration of the road closure time considering the amount of work involved in this project.
"We understand the inconvenience of these traffic delays cause for road users and thank them for their patience."
Motorists can keep up to date with traffic disruptions by:
Council and contractors expect the need for road closures to end by mid-October 2023 and all upgrade work to complete by mid-November 2023, weather depending.