---
Council
City secures major women's golf qualifying event for three years
Published: 17 Aug 2023 3:58pm
Australia's best up-and-coming female golfers will converge on Wagga Wagga later this year to compete in a Regional Qualifier event in the lead-up to the Women's NSW Open and Australian Women's Classic in 2024.
The city is one of six locations across the state chosen as a venue for the brand-new six 36-hole Regional Open Qualifying Tournaments, which each carry a purse of $50,000.
Wagga Wagga Country Club will host the second of the six qualifiers, from 22 – 24 November 2023.
Wagga Wagga City Council, Wagga Wagga Country Club, the NSW Government and Golf NSW have agreed to partner for the delivery of a qualifying event for the next three years.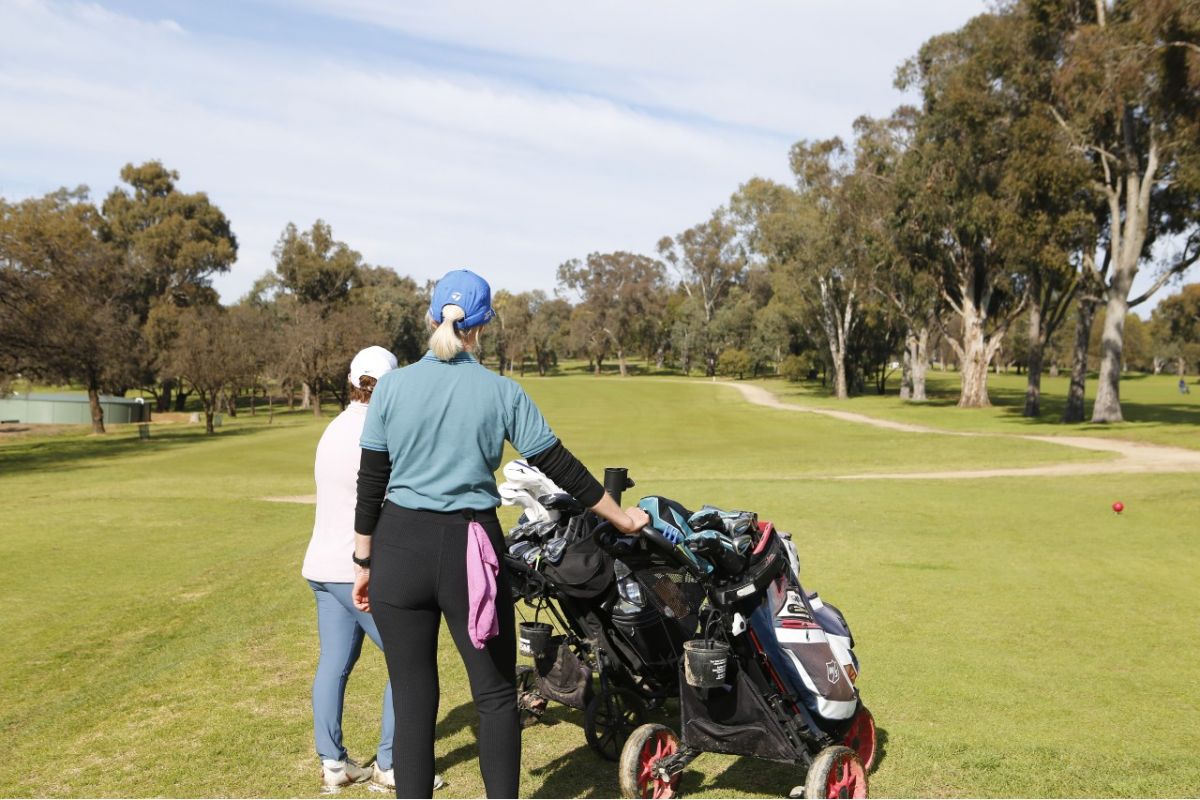 Wagga Wagga Country Club Secretary Manager John Turner said it was exciting to have been chosen to host this calibre of event.
"I think with what we've done over the past with major events, we're a proven performer; the pros like coming here and that has been recognised by Golf NSW," Mr Turner said.
"We hope that being the week before the Australian Open, we'll have some really high-profile golfers here that will move on to the Australian Open, even international players if it works out that way.
"With the last day of competition to be televised, we have the opportunity to showcase our city and our club to the golfing spectators, so it puts us on the golfing map and shows we're a serious player in the golf market in Australia."
The Women's NSW Open and Australian Women's Classic are key events on the Women's Australian PGA Tour Schedule.
Mayor of the City of Wagga Wagga Councillor Dallas Tout is delighted Wagga Wagga has sealed a deal to host one of the qualifying events for the next three years.
"It will be a great opportunity for residents of Wagga Wagga and surrounds to see world-class golf played in our region," Cr Tout said.
"The level of talent involved in these events will create a large amount of interest, attracting spectators into the city as well as online viewers.
"This will not only increase visitations to the city but also increase future tourism; showcasing the quality of the Wagga Wagga Country Club will enhance the attractiveness of the city as a destination across the country.
"Securing the event for three consecutive years will also greatly benefit the community and local businesses over a sustained period of time, attracting repeat visitors who will be able to explore everything the city has to offer."
The Golf NSW events are supported by the NSW Government through its tourism and major events agency Destination NSW and the Department of Regional NSW.