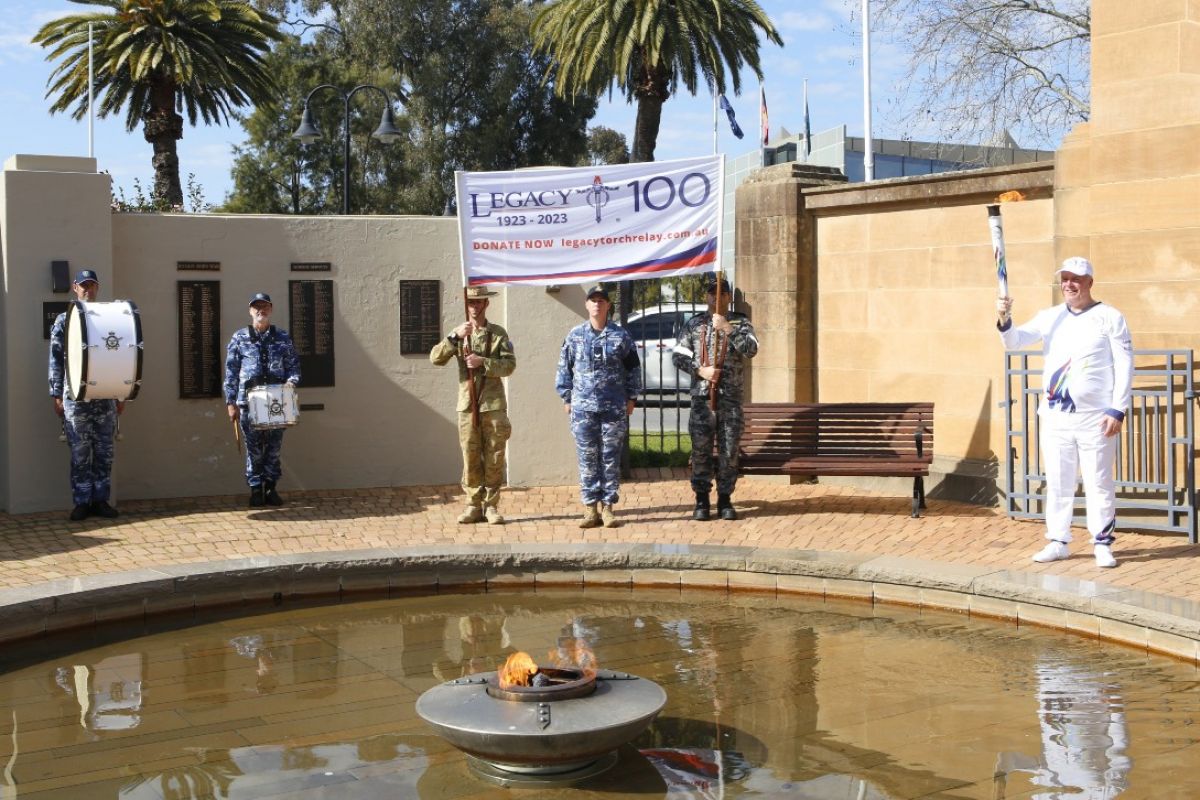 ---
Community
Wagga Wagga community welcomes the Legacy Centenary Torch Relay
Published: 03 Aug 2023 1:38pm
The Legacy Centenary Torch Relay 2023 has made a stopover in Wagga Wagga on its six-month journey to commemorate 100 years of service to the nation.
Dozens of local community representatives were given the opportunity to carry the Legacy Centenary Torch as part of the relay, including Mayor of the City of Wagga Wagga Councillor Dallas Tout.
A special Mayoral Reception was also held at the Wagga Wagga Art Gallery on Thursday 3 August for Legacy, attended by Legacy Australia CEO Graham Boyd, Defence Health Community Relationship Manager ACT & Southern NSW Kane Hall, and President Legacy Wagga Wagga Doug Conkey.
The Legacy Centenary Torch Relay 2023 travelled from Pozieres in France, through Belgium and London before returning to Australia in May 2023.
Its journey takes in cities and towns across the nation, covering 50,000 kilometres and 100 stops, carried by approximately 1500 torch bearers and involving more than 2000 volunteers.
The commemorative event will recognise the sacrifice of many families over the past century as well as the efforts of countless volunteers and Legatees who have supported them throughout grief and hardship.
Wagga Wagga's Mayor said it was an honour to be selected to carry the Legacy Centenary Torch on one of the legs of its journey through the streets of Wagga Wagga.
"To be selected for such a prestigious responsibility is very humbling," Cr Tout said.
"To acknowledge the great works that Legacy have undertaken in 100 years of service in a city that has representation of Army, Navy and Air Force is profound. Legacy is part of the DNA in our city and region.
"As others do, I look forward to representing community to acknowledge such a critical milestone for such a wonderful organisation.
"By community, for community."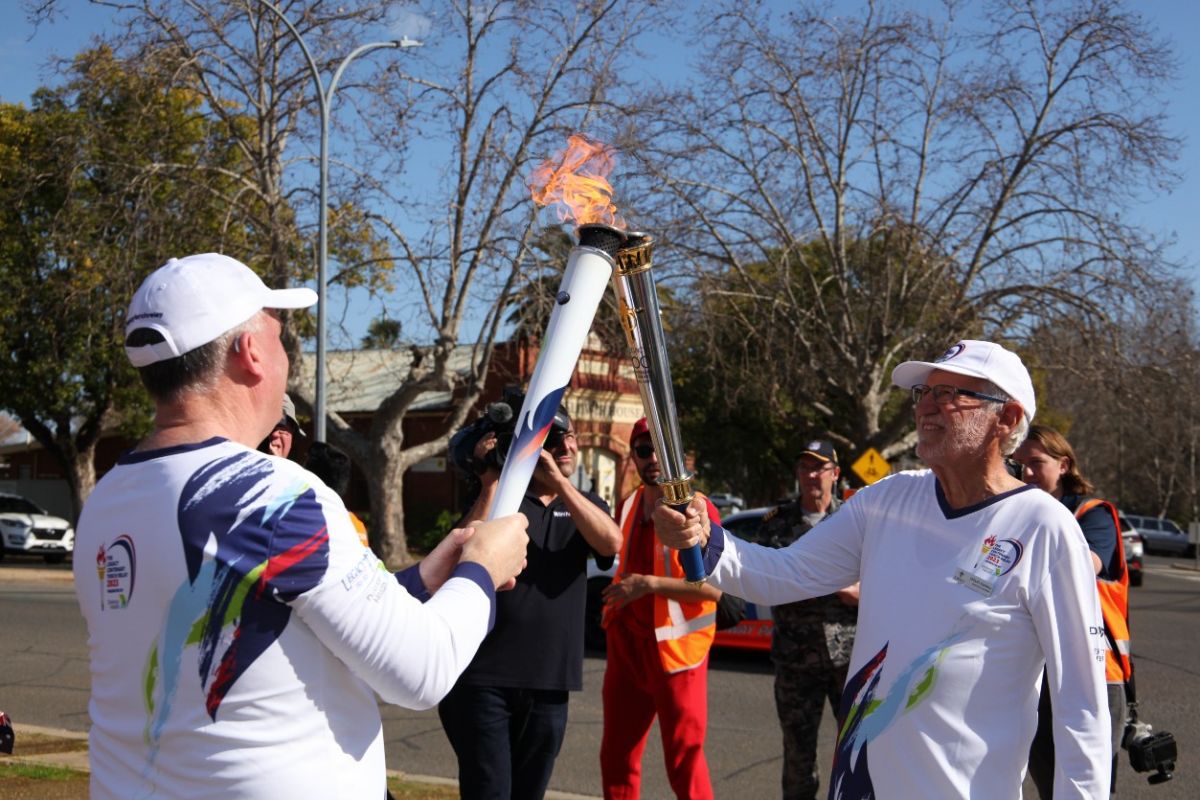 Legacy supports over 40,000 partners and children of veterans who gave their lives or health while serving our country.
The Legacy Centenary Torch Relay will conclude in Melbourne in October 2023.