---
Arts & Culture
Explore biodiversity and birdlife during National Science Week at the Art Gallery
Published: 09 Aug 2023 3:13pm
The significance of black swans and other birds to the local area will be at the heart of three programs being hosted by the Wagga Wagga Art Gallery during this year's National Science Week, from 12 – 20 August.
Swan Song features a series of three programs including a panel discussion, cultural river walk, and printmaking workshop.
The three programs aim to educate participants about the significance of black swans and other birds that once thrived on the banks of the Murrumbidgee River in the Wagga Wagga area but have disappeared due to the destruction of their habitat by human intervention.
The Art Gallery will present a panel discussion, on Saturday 12 August from 11am, exploring biodiversity.
The panellists are specialists in the fields of science, ecology, creative practice, and history including Wagga Wagga Art Gallery's Environmental Thinker in Residence, Dr Chris Orchard from Charles Sturt University, Threatened Species Officer Dr David Hunter from the Department of Planning and Environment, Curator from the Museum of the Riverina Michelle Maddison and Council's Environmental Education Officer and local artist Christina Reid.
Join Wiradjuri/Wiradyuri Elder Uncle James Ingram for a cultural knowledge river walk along the Murrumbidgee River on Sunday 13 August from 11am, starting at the Wagga Beach.
Uncle James Ingram will share his knowledge of the local ecology, bird life and the cultural significance of the river and its inhabitants to the Wiradjuri/Wiradyuri people.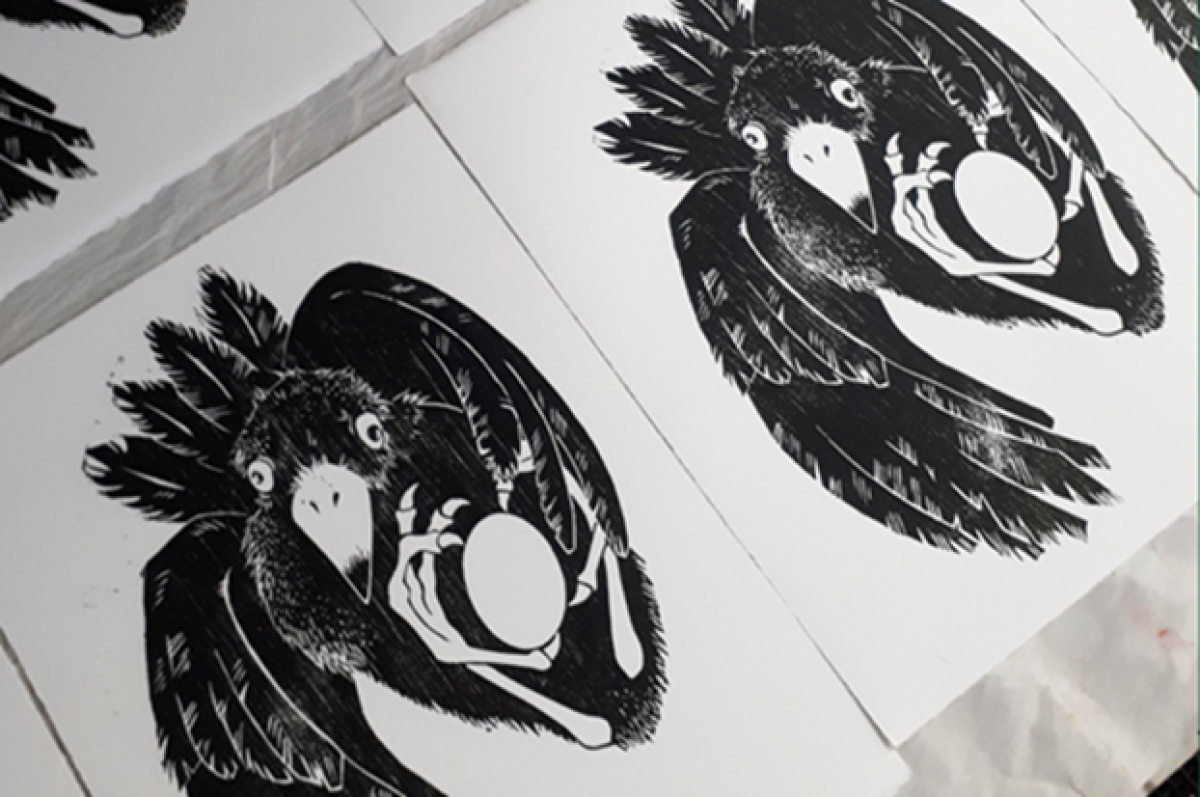 On Saturday 19 August from 1pm, join artist and Environmental Education Officer Christina Reid for a printmaking workshop.
Participants will create relief printed bookmarks depicting the feathers of bird species now lost or threatened.
The printed bookmarks will serve as mementos of the black swans which once lived on the river and lagoons of the Murrumbidgee.
For more information and to book for these events, visit waggaartgallery.com.au/whats-on/programs-and-events
---
National Science Week is made possible by a grant from Inspiring Australia, an Australian Government Initiative.
---
Programs:
Swan Song Panel Discussion
Wagga Wagga Art Gallery
Saturday 12 August, 11am-12:30pm
$5 (+bf) | RSVP essential
Cultural River Walk with Wiradjuri/Wiradyuri Uncle James Ingram
Wagga Wagga Beach
Sunday 13 August, 11am–1:30pm
$5 (+bf) | RSVP essential
Printmaking Workshop with Christina Reid
Wagga Wagga Art Gallery
Saturday 19 August, 1-4pm
$20 (+bf) | RSVP essential
To book for these events please visit waggaartgallery.com.au/whats-on/programs-and-events