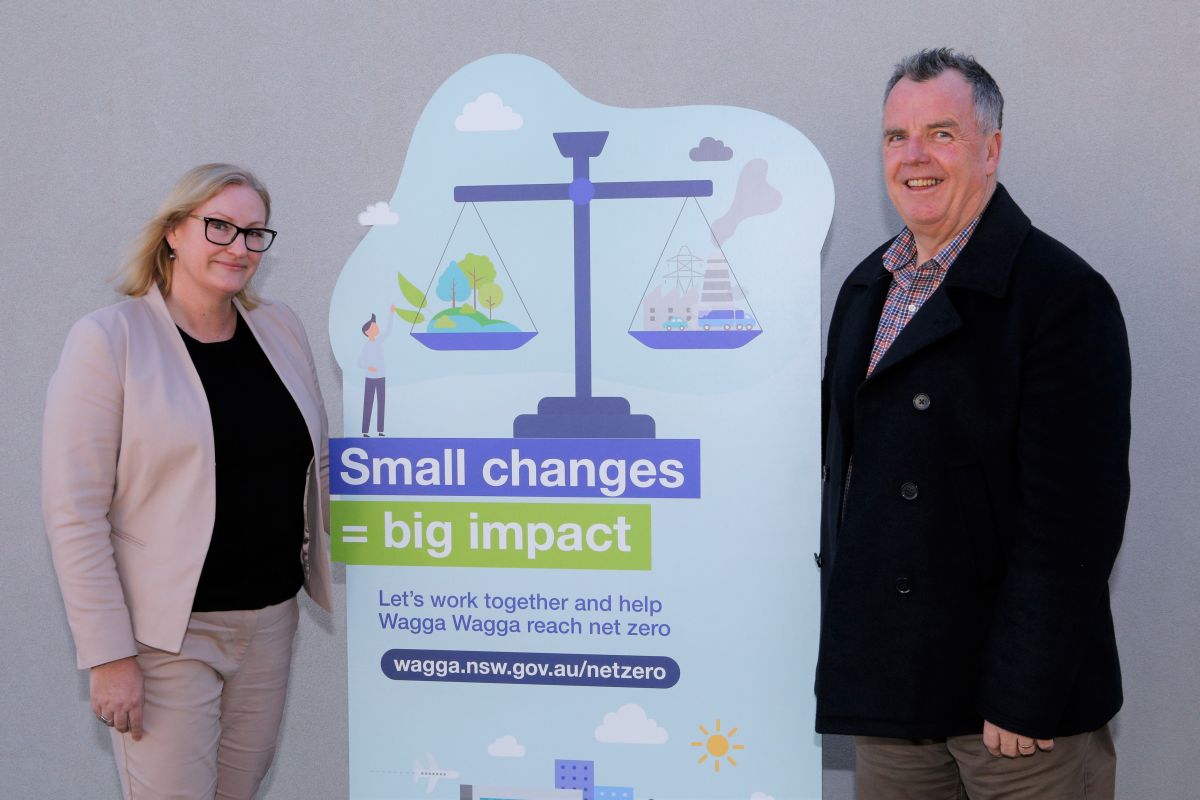 ---
Community
Have your say on the Community Roadmap for Net Zero Emissions
Published: 11 Aug 2023 12:21pm
Wagga Wagga City Council is urging residents to have their say on its Draft Community Net Zero Emissions (NZE) 2050 Roadmap which is now on public exhibition.
The Draft Community Roadmap was endorsed by Council at its Ordinary Meeting on Monday and went on exhibition Friday 11 August 2023.
Members of the public will have 42 days to make a submission.
Net zero refers to the amount of greenhouse gases emitted into the atmosphere within our Local Government Area being equivalent to the amount that are absorbed. When an equal balance is reached, net zero has been accomplished.
The Roadmap outlines key pathways that local individuals, businesses, and groups may choose to follow and participate in achieving the community net zero emissions targets.
This document is not a policy or a basis for consideration for future fees, charges or planning documents, rather the Roadmap is a guide only, that Council welcomes all community members to read and provide feedback on.
Mayor of the City of Wagga Wagga Councillor Dallas Tout would like to see everyone in the community get involved in this initiative.
"This Roadmap is a unique opportunity for community to have their say about the ways in which they can address climate change at a local level," Cr Tout said.
"They can provide feedback, share ideas, and contribute to the ongoing development of the Roadmap.
"Net zero is a goal that everyone must achieve collectively. Together, small changes can make a big impact, and the more pathways community members engage with, the more we can contribute to our net zero goals.
"The Community Roadmap allows us all to think about the kind of legacy we want to leave for our future generations, getting involved in this initiative means fulfilling our responsibility in the global movement to protect the planet and our children that will live on it."
Community Director Janice Summerhayes said it's crucial for the community to work together to contribute to the net zero goals.
"The Community Roadmap provides insight into available pathways for all members to actively participate in climate solutions, creating a more equitable and clean future for us all," Ms Summerhayes said.
"Council understands that not every situation is the same, and similarly the pathways outlined in the Roadmap will not suit every individual, business or group.
"It is important that members of the community choose actions that are most suitable for them and engage in as many as possible within their current circumstances.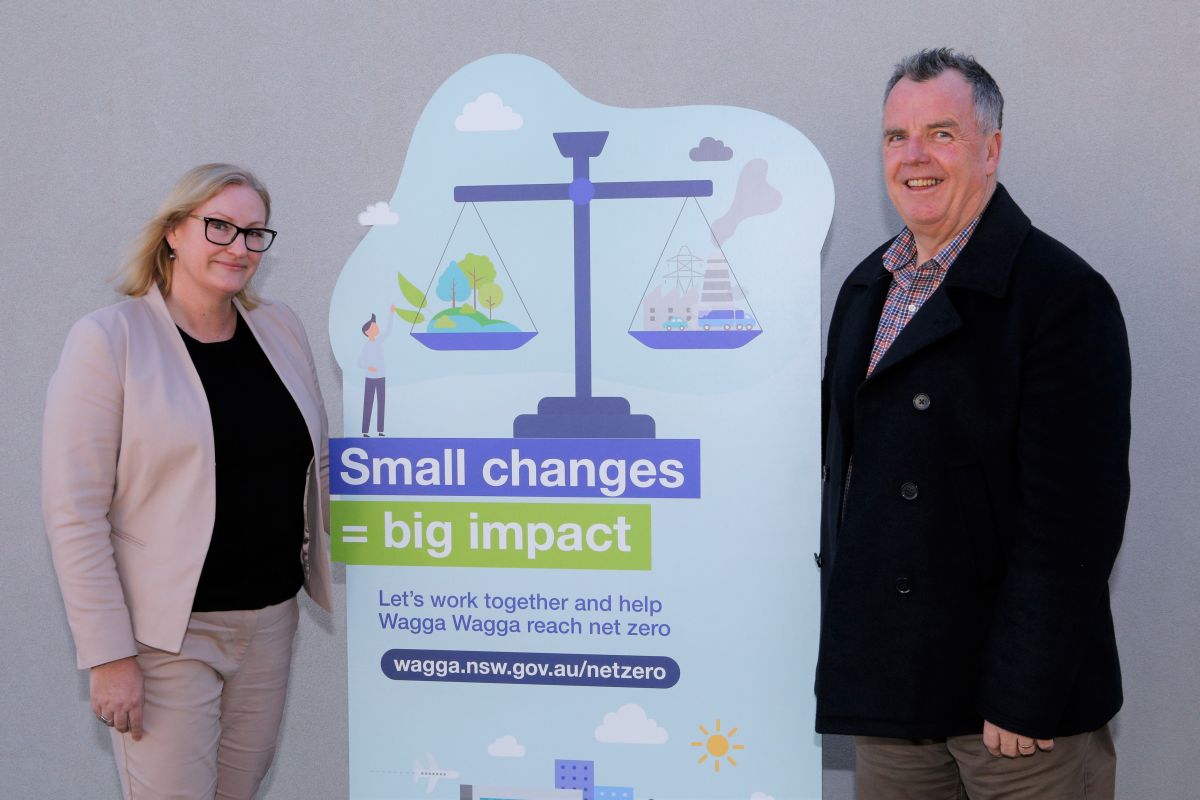 Council will provide future educational campaigns promoting specific actions that can be taken to reach net zero emissions, and part of the feedback received from the community will help contribute to the distribution of this information."
Currently, there are other initiatives active within Council which coincide with the exhibition of the Draft Community NZE 2050 Roadmap.
Future Now is a touring exhibition from the Australian Museum which features a diorama display highlighting positive solution which individuals, communities, businesses, and organisations can utilise to address climate change.
The exhibition is currently on display at the Civic Centre arcade until Wednesday 27 September 2023.
Wagga Wagga Art Gallery's GREEN 2023 showcases exhibitions and programs all year with an environmental sustainability theme, including artworks, exhibitions, workshops, art camps, and more.
Members of the community can view these initiatives to discover more about their options to contribute to climate action at home, in their community, and in their workplace.
The Draft Community NZE 2050 Roadmap is on exhibition until Friday 22 September 2023.