---
Community
Join us to commemorate National Apology Day
Published: 10 Feb 2023 1:06pm
Wagga Wagga City Council is inviting residents to attend the commemoration of the 15th anniversary of National Apology Day, to hear from local Wiradjuri/Wiradyuri young people on their understanding of the day and what it means to the First Nations community.
Council's Aboriginal Community Development Officer Bernard Higgins said the event, which will be held at the Civic Centre on Monday 13 February at 10am, will be led by and profile the experiences of local Wiradjuri/Wiradyuri and First Nations young people.
"Yindyamarra Johnson and Ella McCorry will lead the event proceedings, which will commence with an Acknowledgement of Country being performed by Eva Tseros in Wiradjuri Language," Mr Higgins said.
"The community can expect to watch traditional dance performed by the Ashmont Public School Dance Group, as well as hear poems by Forest Hill and Red Hill Public School primary students.
"Wiradjuri/Wiradyuri and First Nations young people from local schools will then be joined by Elders for the flag raising ceremony."
The event will also include a public viewing of former Prime Minister Kevin Rudd's speech 'Apology to Australia's Indigenous Peoples' along with an Apology Day video commissioned by Council in 2022, in collaboration with members of the Wiradjuri/Wiradyuri and First Nations community.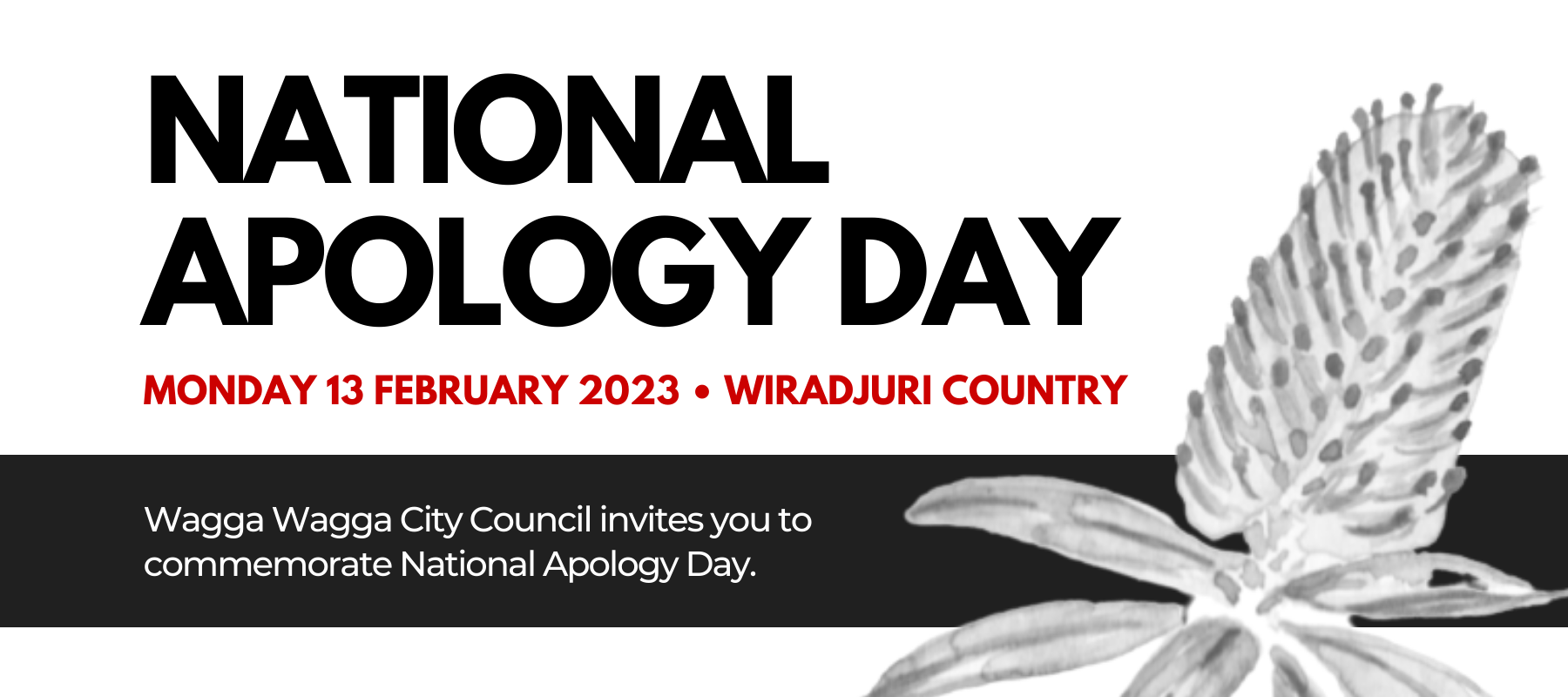 "The viewing of this speech during event proceedings serves as a reminder of the importance of the National Apology for the forcible removal of First Nations children from their families; for the profound trauma, loss of families, grieving communities and culture," Mr Higgins said.
"The viewing of Council's Apology Day video also serves as a reminder of Council's commitment to reconciliation and developing meaningful relationships with our Wiradjuri/Wiradyuri and First Nations Peoples to ensure there is genuine respect and equitable opportunities."