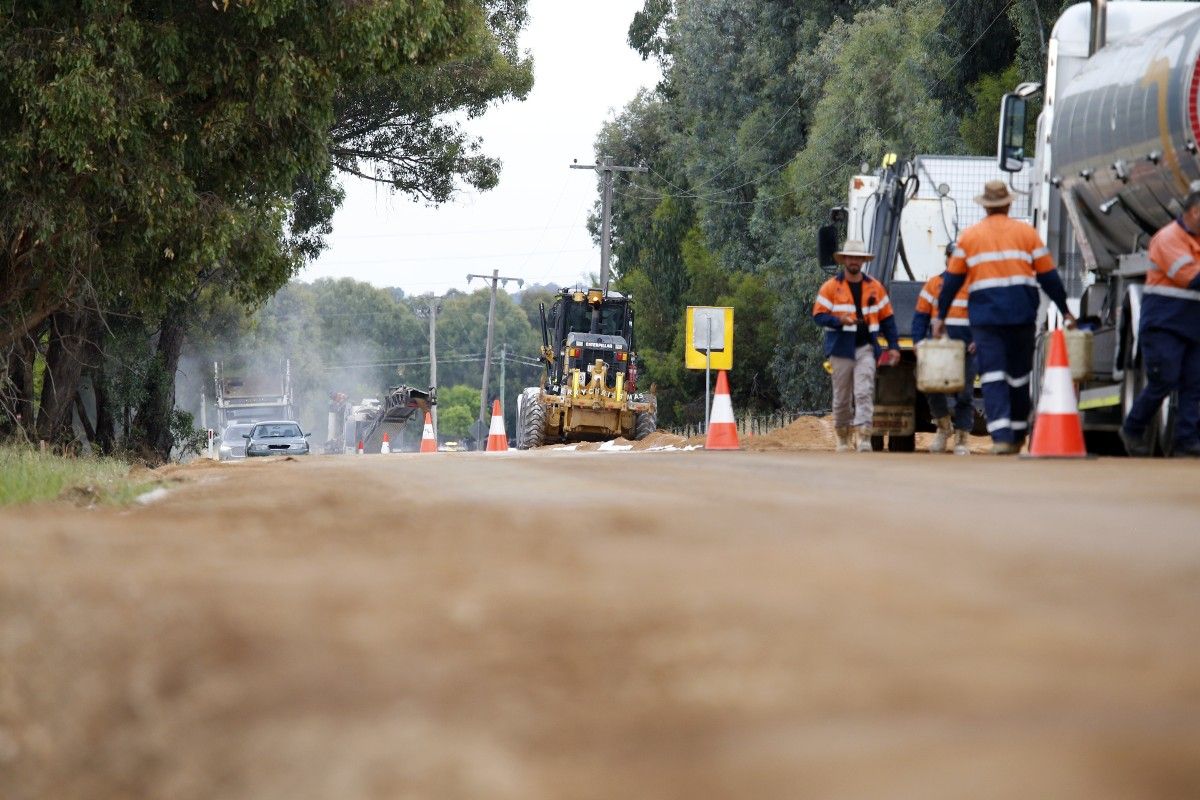 ---
Projects & Works
Council's major road works pick up speed
Published: 20 Jan 2023 2:07pm
Wagga Wagga City Council thanks road users for their patience as it forges ahead with its program of road rehabilitation works on key distributor roads across our local government area (LGA) over the next few months.
The current program of road rehabilitation works includes Old Narrandera Road, Inglewood Road, Copland Street, Lloyd Road, Nagle Street, Watson Boulevard, Bourke Street, and Macleay Street.
Work commenced earlier this week on two major thoroughfares in the northern and eastern parts of the city: Old Narrandera Road (between Pine Gully Road and the Olympic Highway), and Inglewood Road respectively.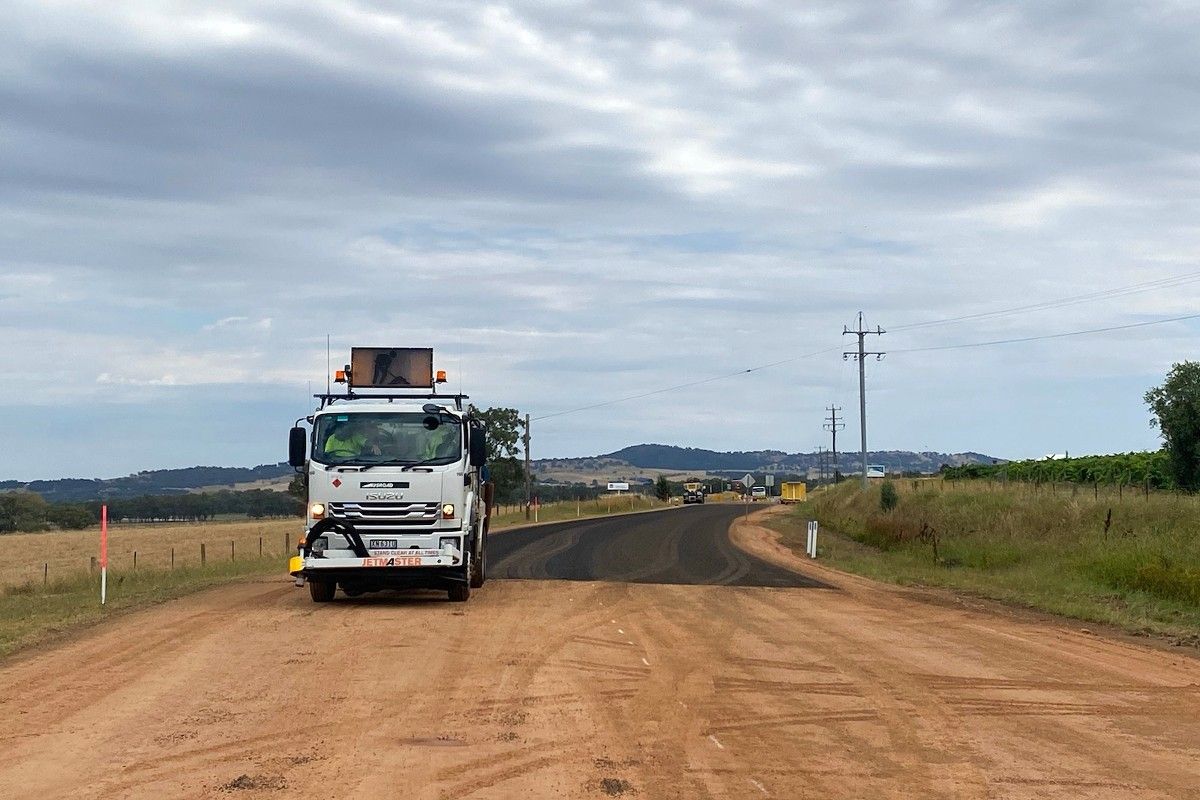 📷 Old Narrandera Road, January 2023
Director Infrastructure Services Warren Faulkner said these works followed the repair of Mundowy Lane, which had been closed since the flooding events of October and November last year.
"We are pleased we could reopen Mundowy Lane to through traffic on Wednesday," Mr Faulkner said.
"We know it provides an important link across the river between the Sturt Highway (west of Collingullie) and Old Narrandera Road particularly for farmers and residents in the villages on both sides of the Murrumbidgee.
"We appreciate their understanding while it was closed, initially to allow the flood waters to recede, and then to allow it to dry out sufficiently to undertake the rehabilitation works."
Council crews have also completed works on the section of Old Narrandera Road between Pine Gully Road and the Olympic Highway including a 100m section of Pine Gully Road linking with the Old Narrandera Road intersection.
While the road opened to traffic on Friday evening, line marking is still to take place.
Mr Faulkner stressed these works are only an interim fix to remove the patchwork quilt of pothole repairs that were necessary following last year's rain events.
"We have replaced it with a new sacrificial seal that will provide a smoother and safer road surface until the project to upgrade this section of Old Narrandera Road to a four-lane road commences later this year," Mr Faulkner said.
"Contractors are also well underway with their rehabilitation works on the 2.4-kilometre stretch of Inglewood Road, east of Mitchell Road.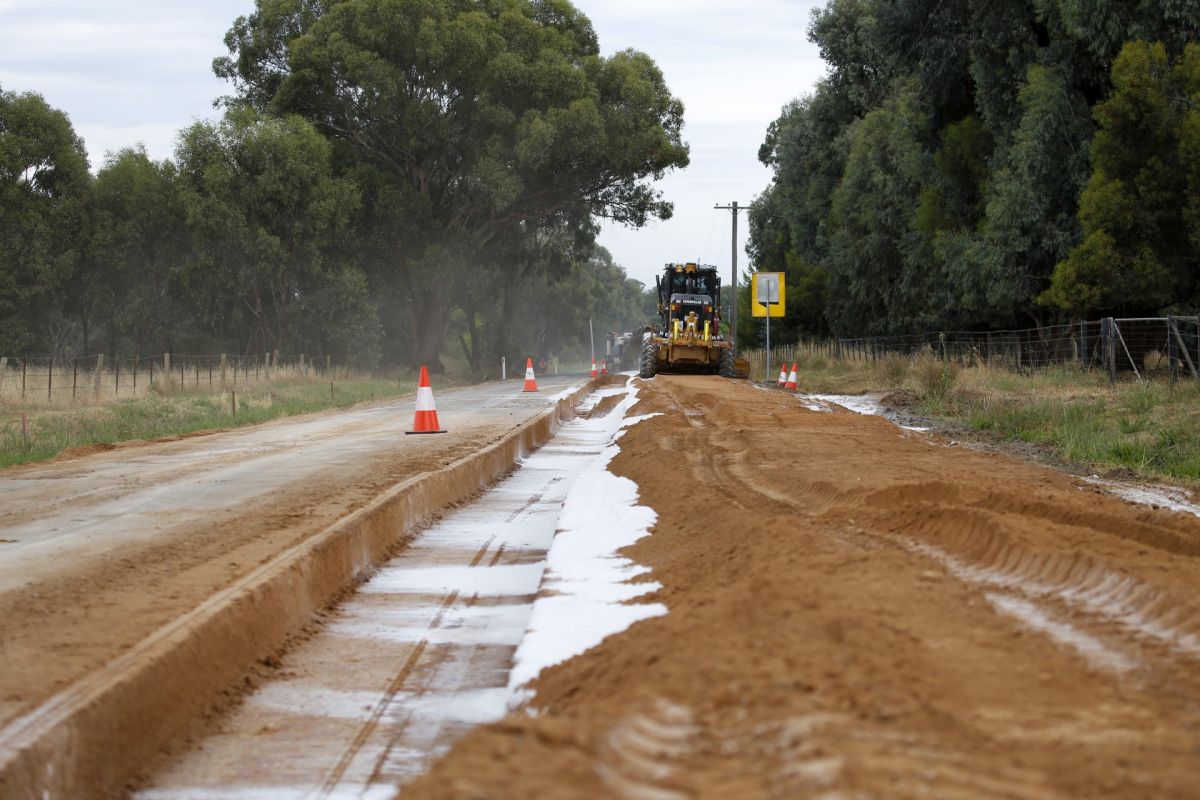 📷 Inglewood Road, January 2023
"The process being used to renew and improve the road is foamed asphalt, which involves mixing lime and bitumen additives into the pavement with a specialised soil stabilising machine to improve the strength and durability of the existing pavement."
The road works are being carried out between 6am and 6pm and are under the direction of traffic control.
The program of works is being funded by Council, the Australian Government through its Local Roads and Community Infrastructure Program as well as its Roads to Recovery Program, and the NSW Government through its REPAIR program.
For information about road closures, visit wagga.nsw.gov.au/roadclosures
---
Schedule of works
| | | |
| --- | --- | --- |
| Date / Duration | Road | Status |
| 10 – 18 January | Mundowy Lane | Reopened |
| 16 – 20 January | Old Narrandera Road – between Olympic Highway and Pine Gully Road | Open to traffic |
| 16 – 25 January | Inglewood Road – from Mitchell Road east for 2.4km | Works in progress |
| 30 January – 4 February | Copland Street – between Blaxland Road and Tasman Road | |
| 6 – 14 February | Lloyd Road | |
| 15 – 17 February | Nagle Street – from Sturt Highway south for 500m | |
| 20 February | Watson Boulevard – between Red Hill Road and Lingiari Drive, including the roundabout | |
| 21 February – 2 March | Bourke Street – from Holbrook Road to Red Hill Road | |
| To be confirmed | Macleay Street – between Erin Street and Urana Street | |