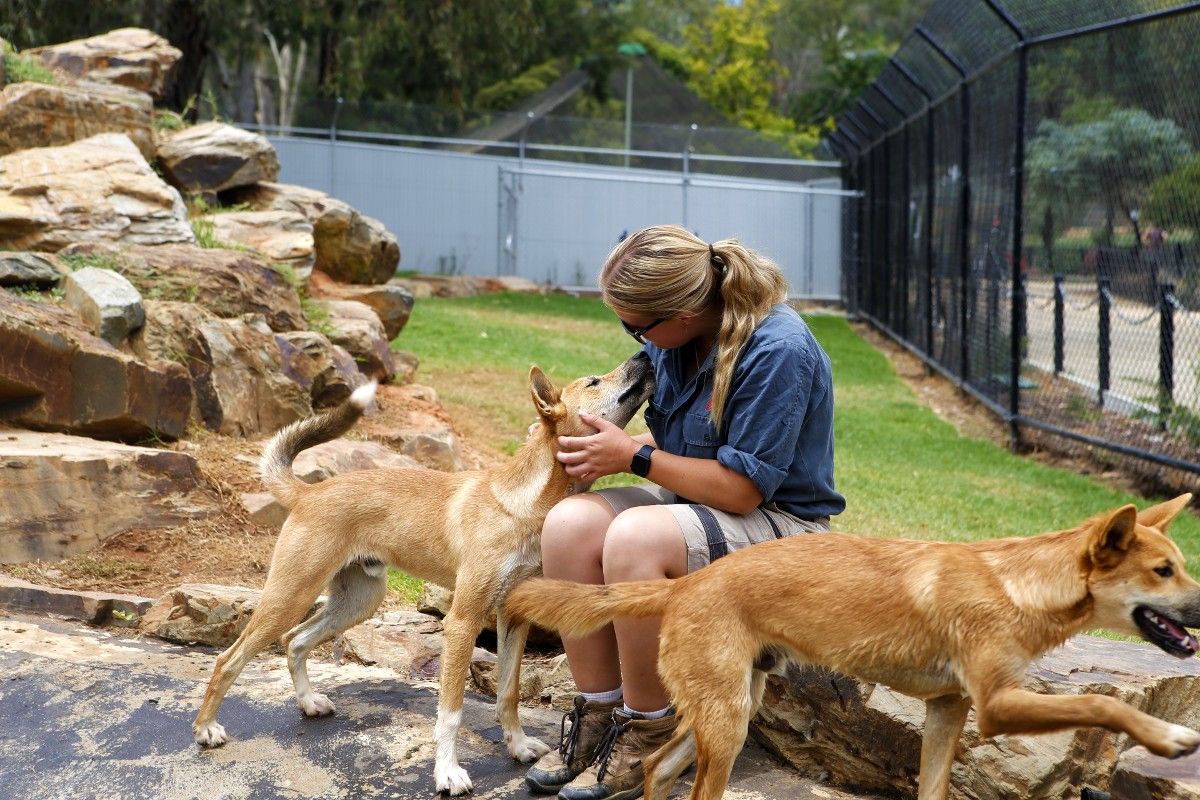 ---
Environment
Keeping cool at the Zoo as the city swelters!
Published: 13 Jan 2023 2:54pm
Council's Zoo and Aviary curators have been employing a range of measures, from creating mud baths and putting out fun ice blocks to switching on water misters, to keep our furry and feathered residents cool.
With temperatures hitting the mid to high 30s over much of the week, shady spots, ponds and sprinklers were at a premium.
Zoo Curator Wendy McNamara said all the animals have a lot of shade in their enclosures, and they all have access to a large amount of water.
"A lot of them actually have water they can get into, like our four young dingoes who will splash around and play in the swimming pool in their enclosure to cool down.
"We also have an ice machine so we can give some of the animals, like the rabbits and guinea pigs, buckets of ice and we will even put treats into them to make it more fun for the animals."
"The pair of emus at the Zoo & Aviary made good use of the small watering hole in their enclosure to take a mud bath, while we have misters in the aviaries which the birds love to get under to cool off their feathers."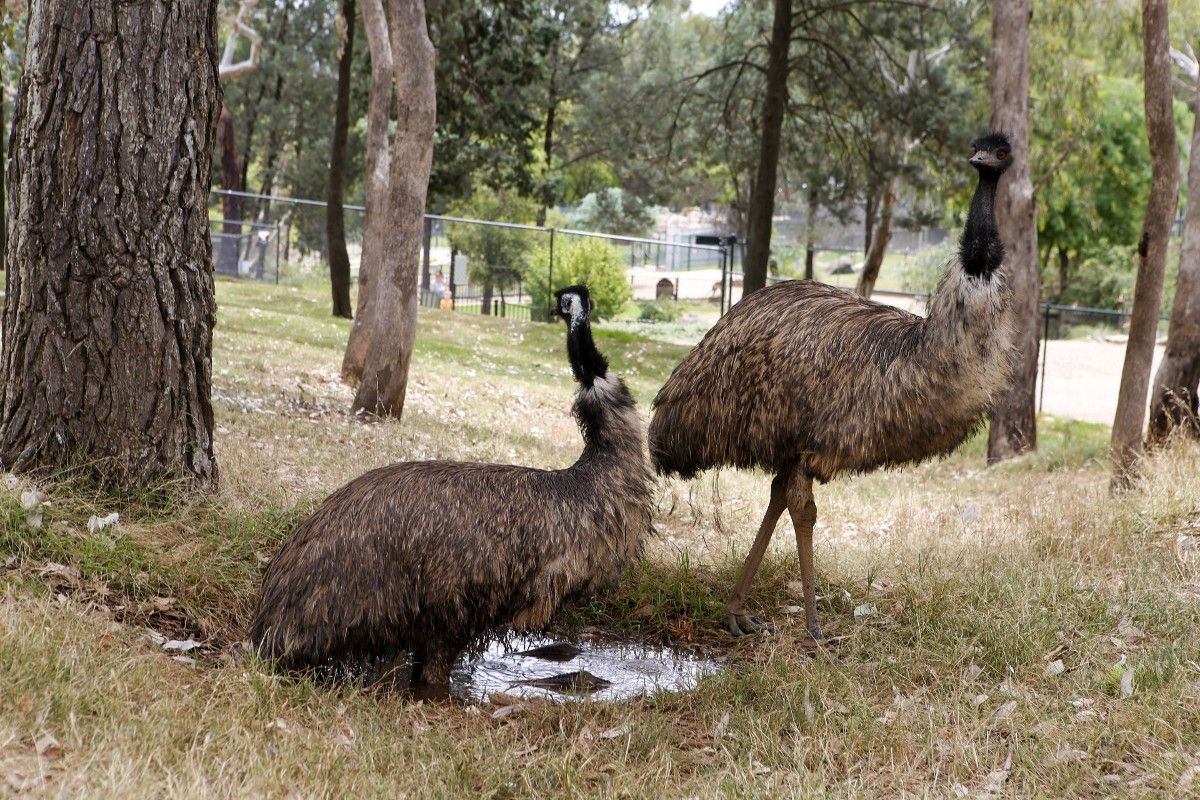 The advice from curators for people visiting the zoo is to come in the morning when it is still relatively cool and the animals are more active.
It is also when you might get the chance to meet some of the residents close up, with the zoo holding its public interaction sessions at 11am each day with some of the baby animals and reptiles.
The Zoo & Aviary is open every day during the school holidays from 9am to 4pm, with last entry at 3.45pm.