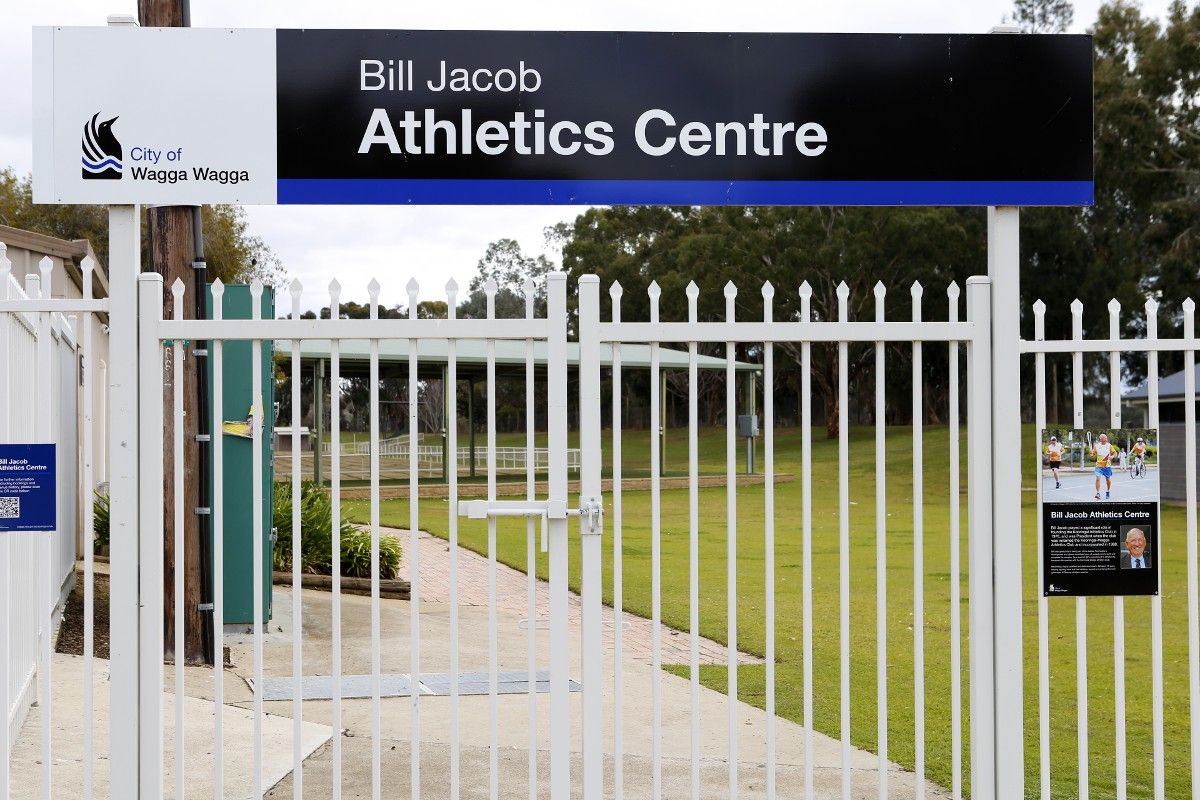 ---
Projects & Works
Lighting the way! Local sporting facilities to benefit from state government grants
Published: 05 Jan 2023 9:35am
Wagga Wagga City Council has welcomed the announcement of more than one million dollars for three major sporting facilities in the city, under Round Five of the NSW Government's Stronger Country Communities Fund.
Deputy Premier and Minister for Regional NSW Paul Toole joined Mayor of the City of Wagga Wagga Councillor Dallas Tout to announce the funding on Wednesday 4 January.
"We are investing record amounts to deliver the infrastructure needed to stimulate economies, but we're also backing grassroots projects that make a positive difference to local sports clubs, local communities and surrounding areas," Mr Toole said.
The allocation for Council includes $587,967 for lighting improvements as part of the Bill Jacob Athletics Centre upgrade project at Jubilee Park and $429,208 for new shot clocks and scoreboards at Bolton Park Stadium along with new portable seating made up of 446 seats to be used at the Multi-Purpose Stadium at Equex.
Mayor of the City of Wagga Wagga Councillor Dallas Tout said the grants will be greatly beneficial to local sportspeople in the Wagga Wagga and surrounding region.
"Grants such as the Stronger Country Communities Fund supports athletes in regional centres, allowing them to stay and train locally, while they prepare to compete nationally," Cr Tout said.
"The combination of the funding announced today is all about partnerships and networks and multiplying funding, enabling us to improve the infrastructure and facilities.
"The additional seating for our Multi-Purpose Stadium (MPS) will assist Council to host larger indoor stadium events, resulting in huge economic and social benefit to the region."
Sam Gray from Wagga Futsal said the additional seating at the Equex MPS is good news for local players and will allow the club to attract a Capital Futsal competition to the city.
"Futsal's growing constantly," Mr Gray said. "We are just custodians of the sport so for us to provide ongoing support to the next generation, we need that backing from Council and the State Government and we're getting that at the moment.
"It's fantastic. Some may say it's just seating, but without seating we can't get people in to watch the games."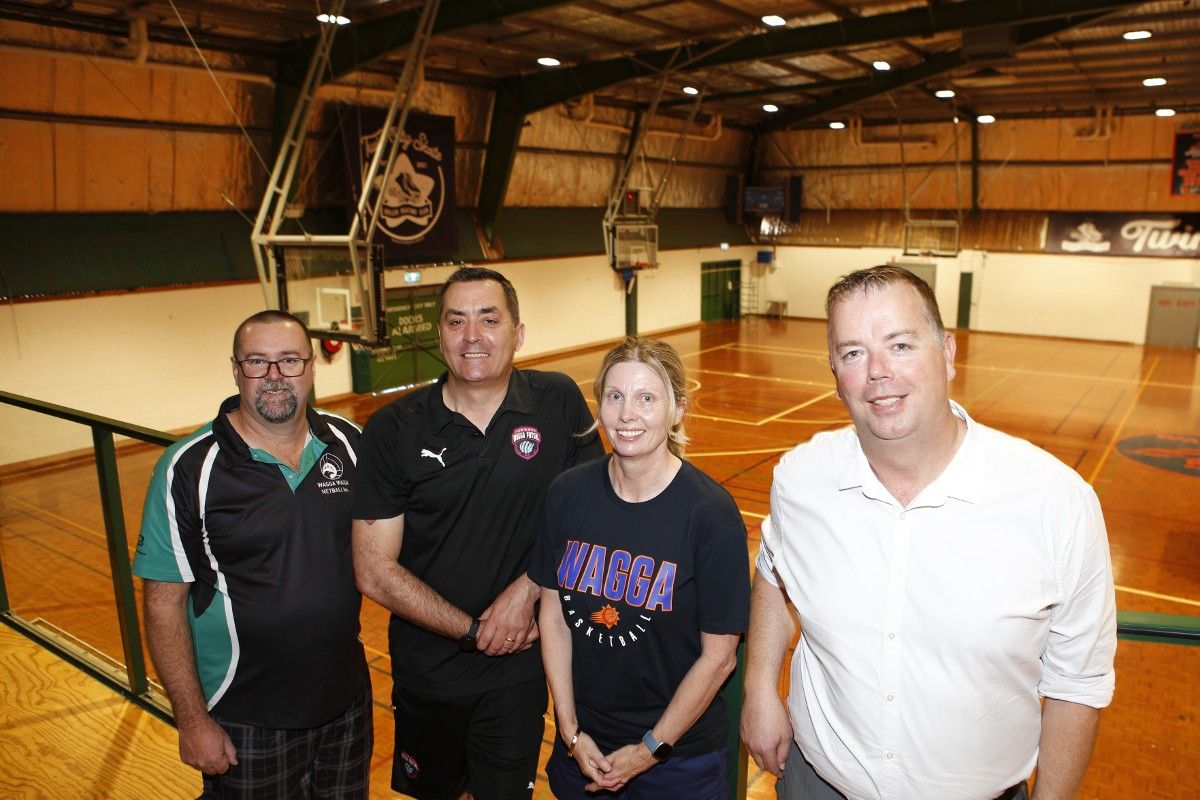 Wagga Wagga Little Athletics Club Treasurer Bob Hay welcomed the allocation for lighting at the Bill Jacob Athletics Centre. It adds to the $2.74 million for the main upgrade project announced last year in Round One of the NSW Government's Multi-Sport Community Facility Fund.
"The addition of lights will allow athletes to continue training through the winter months while providing flexibility in scheduling events," Mr Hay said.
"In addition to the upcoming works to upgrade the track to a synthetic surface, this grant will enable local athletes to stay and train in Wagga Wagga in an excellent facility."
The Stronger Country Communities Fund is part of the NSW Government's $3.3 billion Regional Growth Fund, designed to support growing regional centres, activate local economies and improved services and community infrastructure in the regions.