---
Events & Tourism
Festival of W dials up winter in Wagga Wagga
Published: 07 Jul 2023 8:38am
Festival of W has dialled up winter in Wagga Wagga with thousands of festival-goers embracing the cooler weather to take part in the 2023 event.
More than 5000 locals and visitors joined in for the festival's launch day last Saturday 1 July, enjoying the major light and sound show 'Lightvision: A Wagga Wagga Surface to Sky Journey', House of FoW dining hub, projections, and ice skating.
The 16-day festival continues with this Saturday 8 July delivering more programmed events, including a stage on Baylis Street with live music from local and national artists, additional street food vendors, an illuminated roving performance and live ice carving.
Destination and Events Coordinator Kimberly Parker encourages everyone who might not have experienced the festival, or who want to come back for a repeat visit, to come down to the Wollundry Lagoon precinct to take in the festival atmosphere.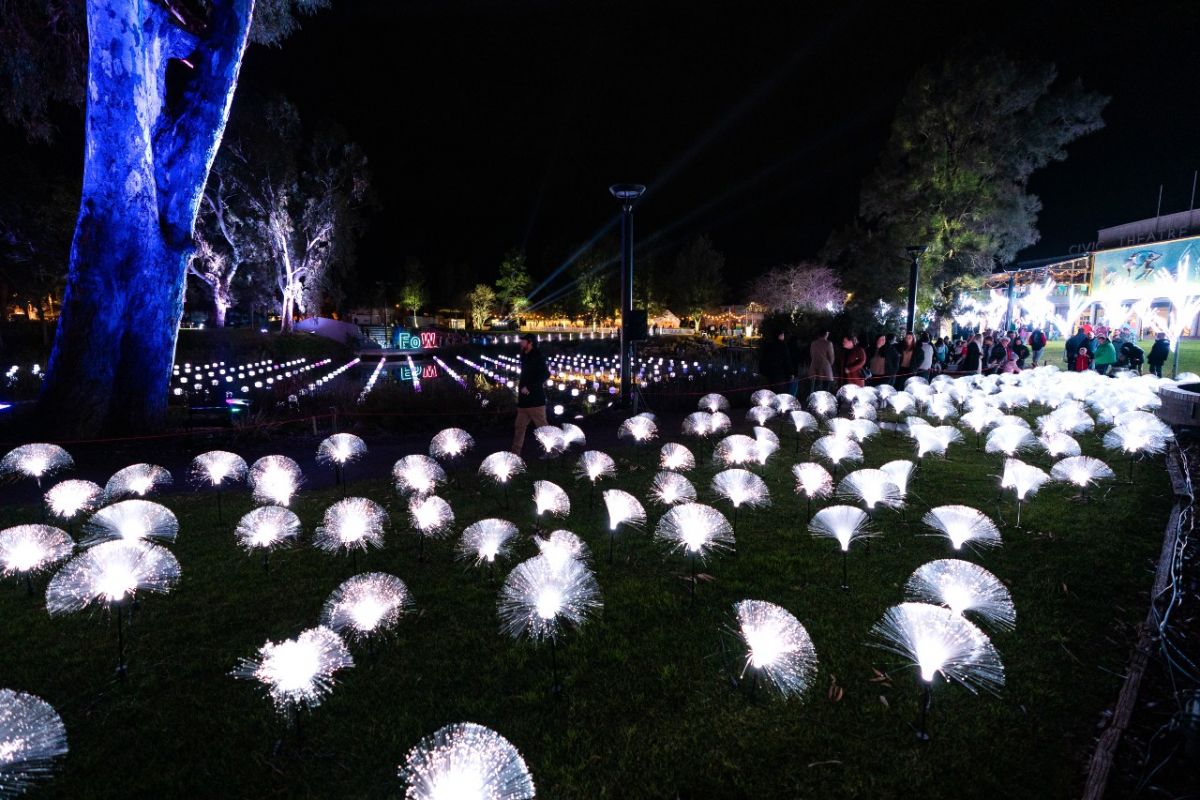 "It has been amazing to see so many people out and about on a chilly winter's day and night in Wagga Wagga enjoying the festival," Ms Parker said.
"To date, we have had thousands of festival-goers come through to experience the event, with 30 percent of attendees coming from out of region or extending their stay to go to the festival.
"You have until 16 July to experience Festival of W, so if you haven't been down yet - there's still time."
This Saturday 8 July will be a great day to come down, with live music by national artists Sycco, Hatchie and Tom Snowdon, plus a local lineup of DJ Vino and Vinyl and Social Afterparty.
There are also more tasty winter food offerings, an amazing, illuminated roving performance and live ice carving.
The festival's dining hub, House of FoW, has been a hit with festival folk enjoying the local food and drink offerings and the atmosphere of the space, being able to sit inside with heaters enjoying live music by local artists, or outside by fire buckets.
House of FoW is open from Wednesday to Sunday during the festival, with lunch sessions available between Friday to Sundays and dinner offerings from Wednesday to Saturday.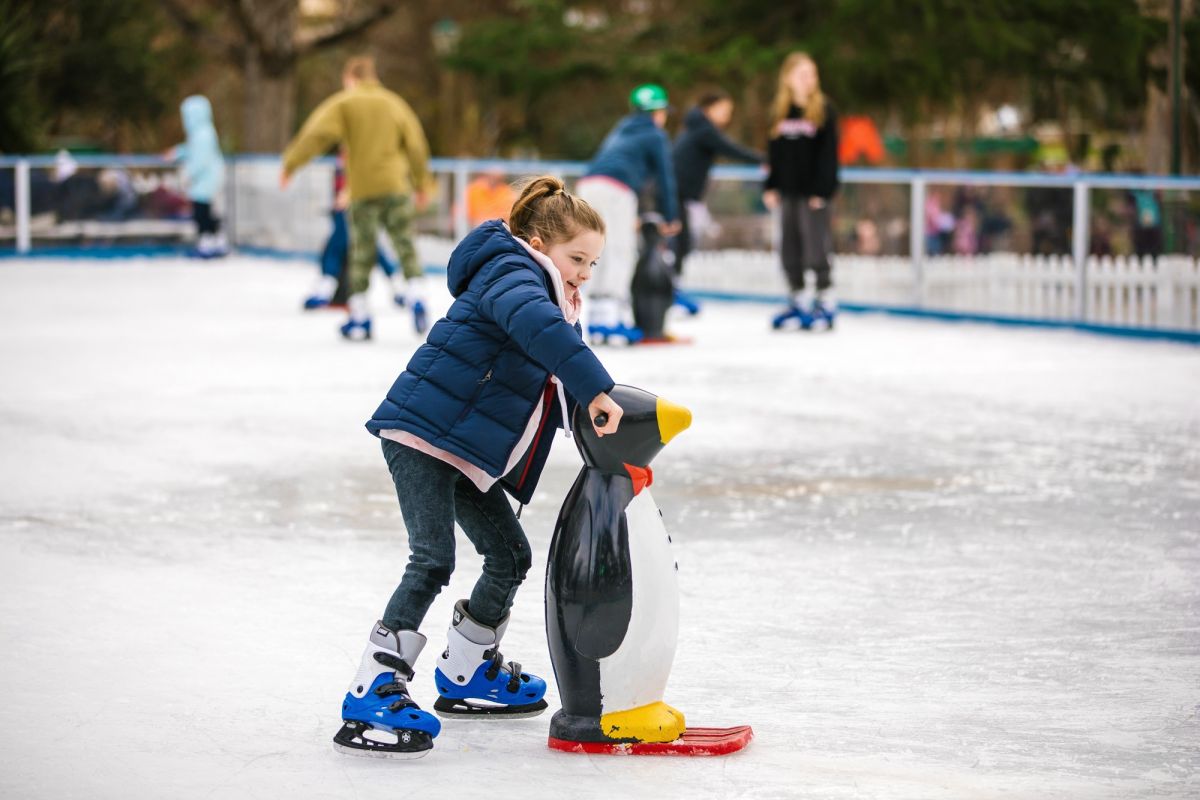 'Lightvision', the large-scale light and sound show in the Wollundry Lagoon precinct, and Skate Wagga Wagga, a pop-up ice rink in the Victory Memorial Gardens, have both proven very popular, and a not-to-be-missed part of the festival.
"'Lightvision' illuminates the festival from 5.30pm each evening, and you can ice skate between 9am and 9pm each day of the festival too," Ms Parker said.
"There's also a great projection by local artist Alice Peacock on the façade of the Museum's Historic Council Chambers, and a soundscape piece inspired by our Wiradjuri culture on the boardwalk over Wollundry Lagoon – both are on each day as well.
"There's so much to experience and we encourage people to visit our Visit Wagga Wagga website or check our socials to keep up-to-date with what's happening across the festival."
---
For Skate Wagga Wagga ice skating tickets and the full Festival of W lineup: