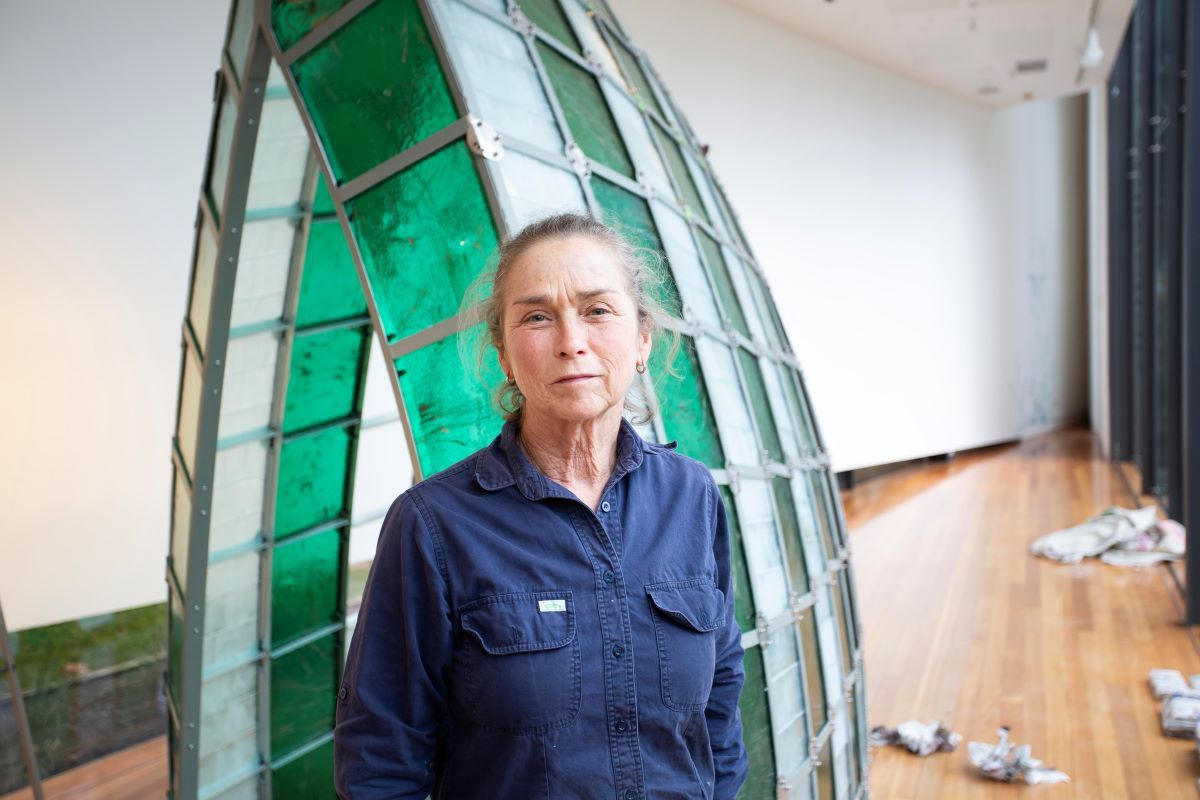 ---
Arts & Culture
Mid-Winter Celebration of Glass
Published: 13 Jul 2023 12:22pm
Wagga Wagga Art Gallery announces a Mid-Winter Celebration of Glass, showcasing new exhibitions and artist talks at The National Art Glass Gallery on Saturday 15 July.
The two new exhibitions feature artists Elizabeth Kelly and Sarah Goffman. Their artwork practices are largely concerned with environmental themes, aligning with the Wagga Wagga Art Gallery's campaign GREEN 2023 - Year of Environmental Exhibitions and programs.
Elizabeth Kelly's exhibition Glasshouse/Greenhouse – Maison de Veree Verte features a large walk-in greenhouse, produced using recycled glass tiles.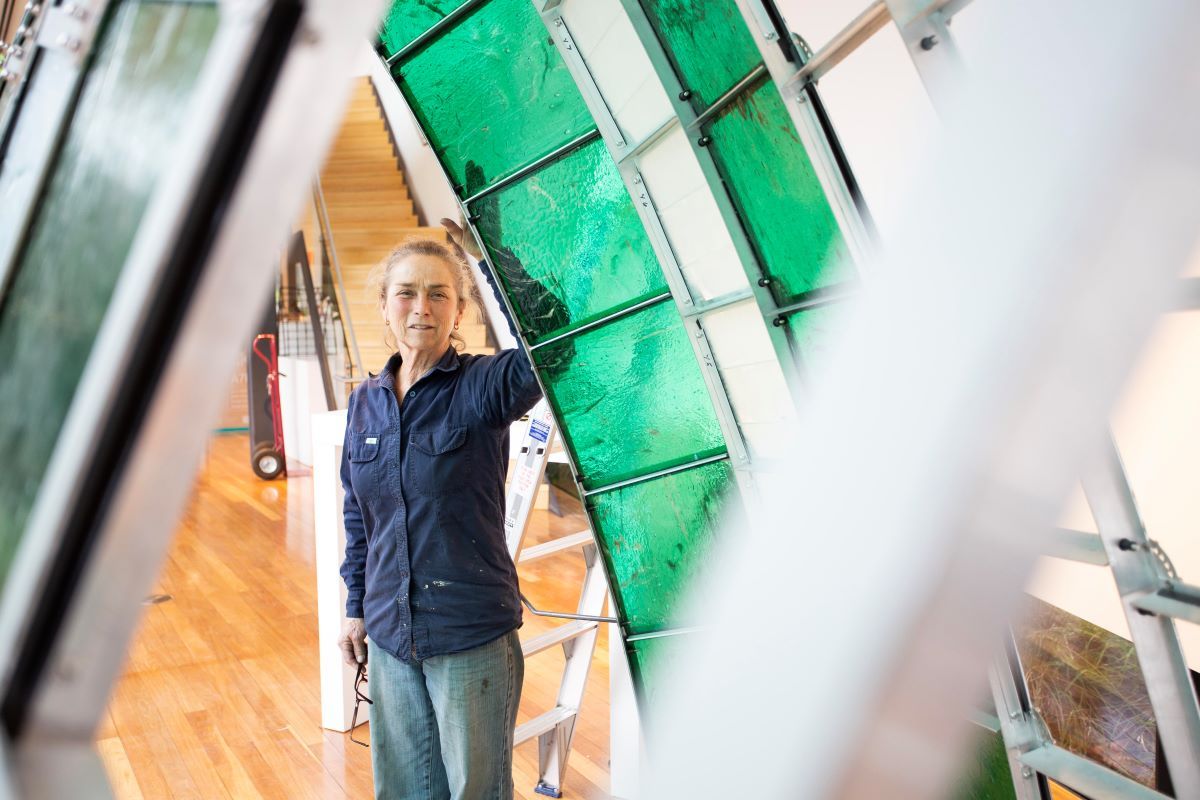 The work references a warming planet and sustainable art practice; "for the last decade my practice has been about reusing materials… now I am focusing on using found glass to build this kind of artwork," Ms Kelly said.
Sarah Goffman's Precious presents a series of new works responding to selected artworks from the National Art Glass Collection.
In a climate emergency, Goffman challenges audiences to rethink and revalue plastic; "just as glass is deemed precious, so too is plastic – sourced from fossil fuels it is also finite and malignant to the planet's health," Ms Goffman said.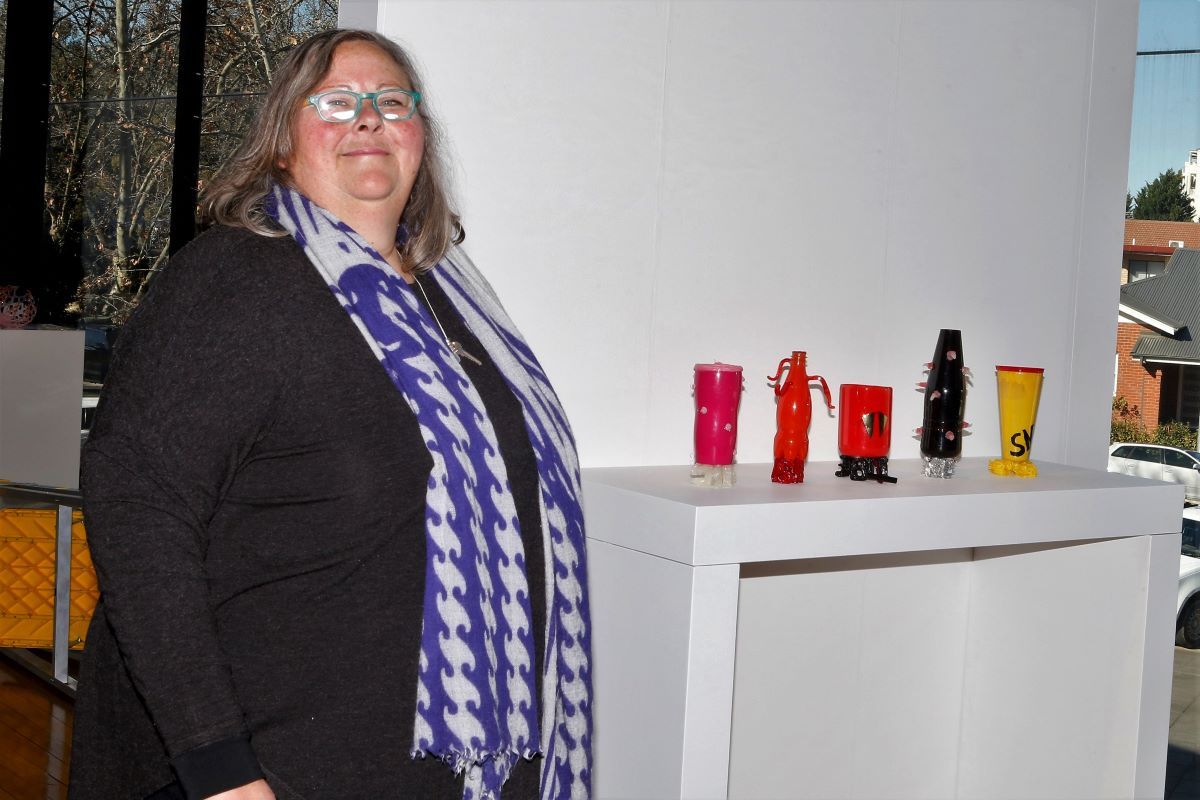 Wagga Wagga Art Gallery Director Dr Lee-Anne Hall said: "These two new glass exhibitions are part of our GREEN 2023 year of environmentally focused programs.
"I hope the exhibitions generate local and wider conversations in response to the value placed on our planet's resources."
The Mid-Winter Celebration of Glass will include artist talks from Elizabeth Kelly and Sarah Goffman, plus an address by Meredith Hinchliffe AM, advocate for the arts, freelance curator and writer.
All are welcome to attend the Mid-Winter Celebration of Glass which will be held on Saturday 15 July from 2pm at the National Art Glass Gallery (Wagga Wagga Art Gallery).
Bookings are required via the link below.