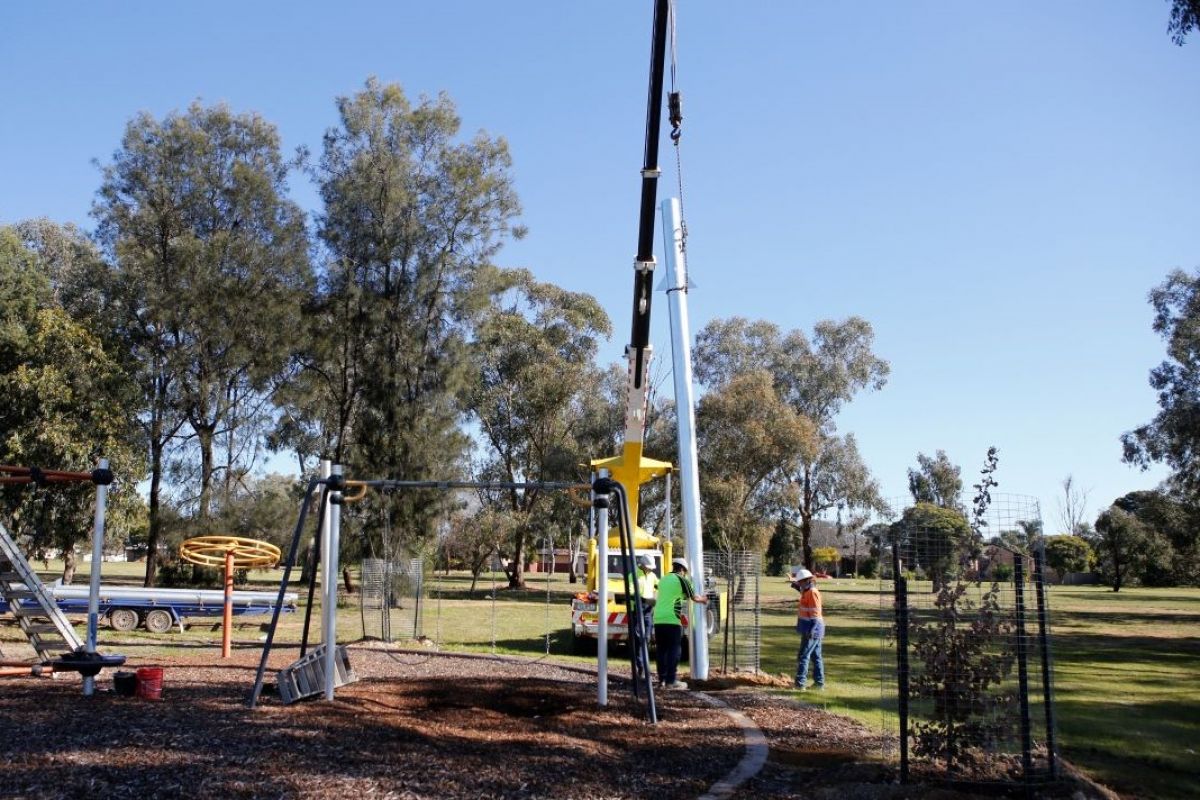 ---
Parks & Recreation
Pole position! Shade sails being installed in playgrounds in Wagga Wagga
Published: 28 Jul 2023 9:47am
Poles were installed this week at various playgrounds in the Wagga Wagga area in preparation for shade sails to be installed to provide more shade in the summer months.
Contractors are currently putting in shade sails at Webb Park in Ashmont and Lingiari Drive in Lloyd to provide more sun protection for playground users and carers.
It will take 10 – 14 days for the cement to cure that holds the poles in place, then the sails will be mounted.
Following this, more shade sails will be installed in late August at the Wagga Wagga Multisport Cycling Complex at Pomingalarna Reserve.
Works and Playground Officer John Conlan said this is part of Council's initiative which aims to increase the amount of shade over playgrounds in the Local Government Area.
"The installation of shade sails at selected playgrounds is being rolled out as funding becomes available," Mr Conlan said.
"Native and deciduous trees (trees that shed their leaves during the cooler months) were also planted adjacent to all playgrounds in early June to improve the natural shade to these areas."
To view Council's Playground Strategy 2016 – 2036, visit wagga.nsw.gov.au/communityplans