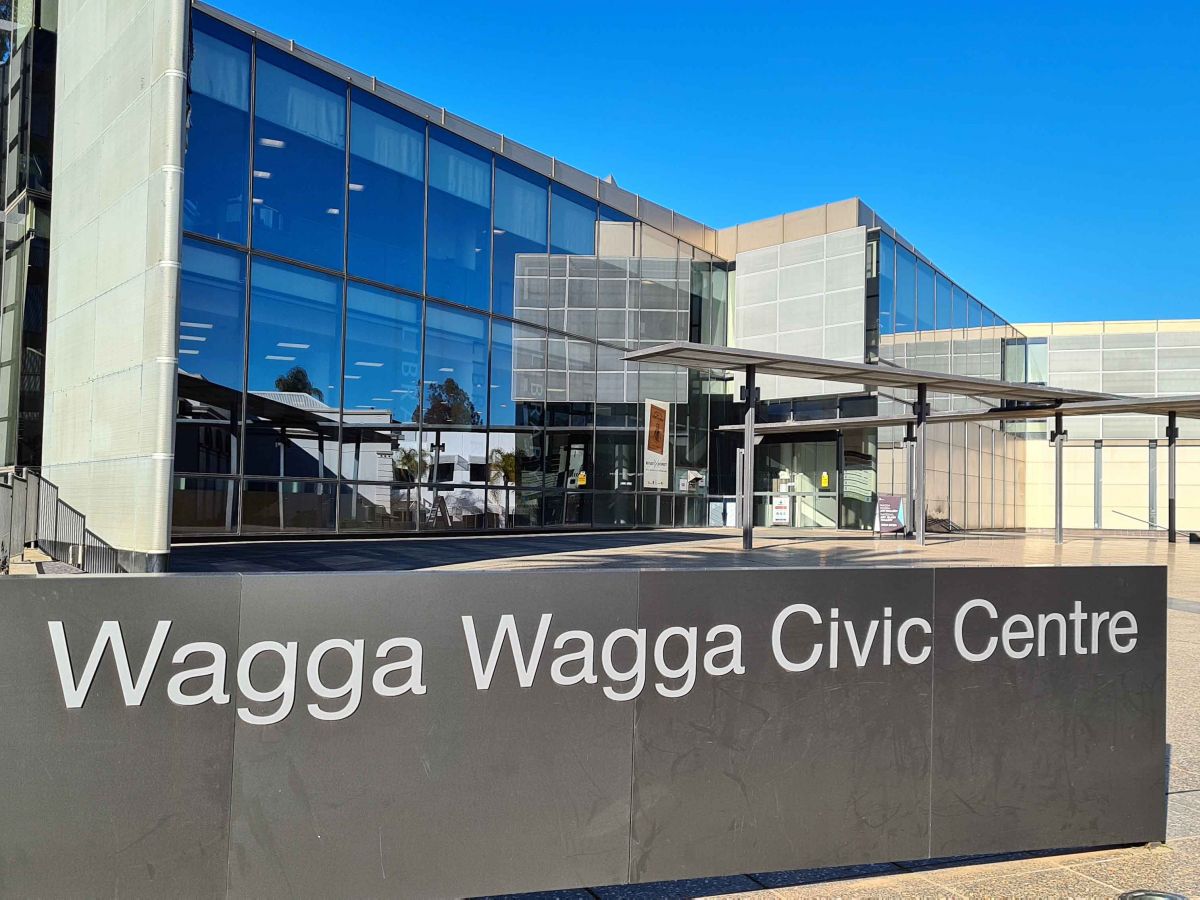 ---
Council
Summary of Council's 17 July 2023 Ordinary Meeting
Published: 18 Jul 2023 10:39am
Works In Progress and Budget Revotes
Council approved the proposed 2022/23 capital and operating budget revotes and works in progress required to manage the 2023/24 budget and Long-Term Financial Plan.
The report provided a summary of the 2022/23 capital works in progress and those projects that have not yet commenced as of 30 June 2023.
The adopted recommendation will enable funding allocations from the 2022/23 budget for projects which had not commenced by 30 June 2023, to be transferred into the 2023/24 budget.
RP-1WORKS IN PROGRESS AND BUDGET REVOTES
Requests for Financial Assistance
Council has endorsed the following requests for financial assistance:
The Rotary Club of South Wagga – requested a donation of $2,400 for Wagga Wagga Circus Quirkus 2023 for local special needs and disadvantaged children.
Wagga Wagga Rescue Squad (WWRS) – requested a waiver of Annual Licence Fee $765.
RP-2 REQUEST FOR FINANCIAL ASSISTANCE - SECTION 356
2023/24 Budget Variations and 30 June 2023 Investment Report
Council approved proposed budget variations required to manage the 2023/24 budget and Long-Term Financial Plan.
The usual monthly financial report is not included in the Business paper due to the commencement of the year-end process and preparation of the financial statements for auditing.
The 2022/23 Financial Statements will be presented to Council in October 2023 which will highlight and provide analysis on Council's overall financial performance and position for the previous financial year.
Council's Independent Auditor will present the 2022/23 Audit Report at the November 2023 Council meeting.
RP-3 2023/24 BUDGET VARIATIONS AND 30 JUNE 2023 INVESTMENT REPORT
Community benefits from Annual Grants funding
Council has supported 63 community and small business projects through its 2022/24 Annual Grants Program.
Council last night endorsed allocating $252,361 in funding across 10 grant categories including various cultural, environmental, sporting and youth-led initiatives.
The Annual Grants Program this year attracted 119 applications in the following categories:
Community Programs & Projects – $30,000
Neighbourhood & Rural Villages – $22,000
Rural Halls – $25,000
Arts, Culture & Creative Industries – $35,361
Local Heritage – $15,500
Events – $35,000
Environment – $6500
Recreational & Community Facilities – $30,000
Youth Programs & Projects – $13,384
Small Business – $37,500
A summary of the Annual Grants program recipients is in an accompanying media release.
ANNUAL GRANTS PROGRAM 2023/24: RP-4 (COMMUNITY PROGRAMS & PROJECTS), RP-5 (NEIGHBOURHOOD & RURAL VILLAGES), RP-6 (RURAL HALLS), RP-7 (ARTS, CULTURE & CREATIVE INDUSTRIES), RP-8 (LOCAL HERITAGE), RP-9 (EVENTS), RP-10 (ENVIRONMENT), RP-11 (RECREATIONAL & COMMUNITY FACILITIES), RP-12 (YOUTH PROGRAMS & PROJECTS), RP-13 (SMALL BUSINESS).
Subsidy for Waste Disposal for Charity Organisations
Council has endorsed the annual 2023/24 waste disposal subsidy for nine organisations and community groups.
The nine organisations and community groups are: Anglican Parish for Wagga Wagga, Caravan Wagga, ErinEarth Unlimited, The MenShed Wagga Wagga, Riding for the Disabled, South Wagga Anglican Church, Rotary Club of South Wagga Wagga Inc, Wagga Wagga Baptist Church, and Eastern Riverina Arts.
RP-14 APPLICATIONS FOR SUBSIDY FOR WASTE DISPOSAL FOR CHARITABLE ORGANISATIONS
Draft Community NZE 2050 Roadmap
Council resolved to place the Draft Community Net Zero Emission (NZE) 2050 Roadmap on public exhibition.
The intention of the roadmap is to give members of our community an insight into the pathways that are available to engage in climate solutions.
The draft roadmap also outlines and provides clarity regarding Councils role in the community achieving the net zero emissions targets set by the NSW Government and endorsed by Council.
The draft roadmap will be on public exhibition for a period of 42 days from 21 July 2023, with public submissions invited until 31 August 2023.
RP-15 DRAFT COMMUNITY NZE 2050 ROADMAP
National Local Roads, Transport & Infrastructure Congress
Council appointed Councillor Rod Kendall as Council's delegate to attend the 2023 National Local Roads, Transport and Infrastructure Congress.
The Annual National Local Roads, Transport and Infrastructure Congress will be held in Canberra on 6 and 7 September 2023. The theme of this year's Congress is 'Building Communities that are safer, stronger, smarter'.
RP 16- NATIONAL LOCAL ROADS, TRANSPORT & INFRASTRUCTURE CONGRESS