---
Parks & Recreation
Branching out the shade in local playgrounds
Published: 02 Jun 2023 9:30am
Advanced tree planting is currently underway at 100 playgrounds across Wagga Wagga and its surrounding villages to help increase the amount of shade available in the future.
This week, and in the coming weeks, approximately 290 trees are being planted in playgrounds throughout the city, and in rural villages such as Galore, Brookdale, Tarcutta, and Mangoplah.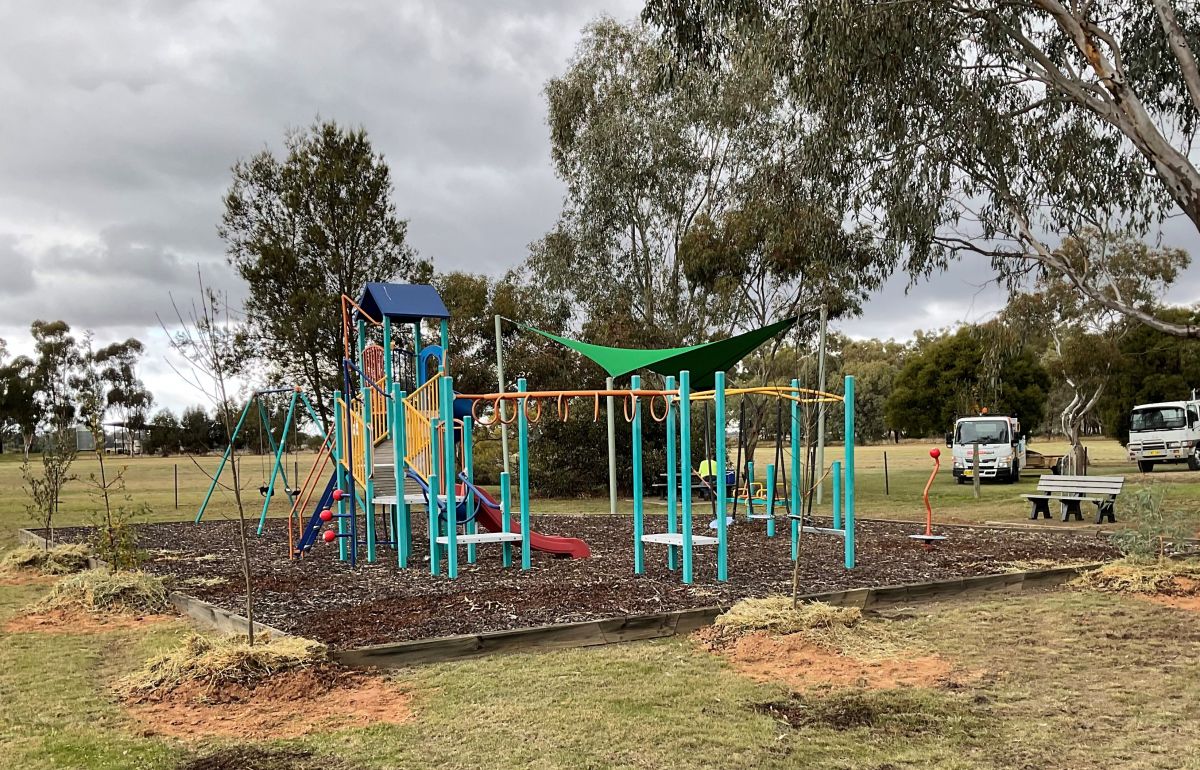 Wagga Wagga City Council Works & Playground Officer John Conlan said now is the time to plant the trees.
"The autumn months are a good time to plant trees as they have more chance of adapting to their new location during the cooler weather," Mr Conlan said.
"Advanced deciduous and native trees (trees that are already 2 – 4 metres tall) are being planted so they will offer shade sooner (in 5 – 10 years).
"Deciduous trees are being predominately planted as they provide shade during the warmer months and allow sunlight to penetrate during the cooler months.
"Some playgrounds will have native trees planted where it best suits the existing environment."
Prompted by Council's review of its Playground Strategy 2016 – 2036, an audit of playgrounds in the region was conducted in March 2022 to determine if the shade provided was adequate for sun-safety.
The Cancer Council was consulted during the investigation who advised the minimum amount of shade over playgrounds should be 40%, with the ideal amount being 80% coverage.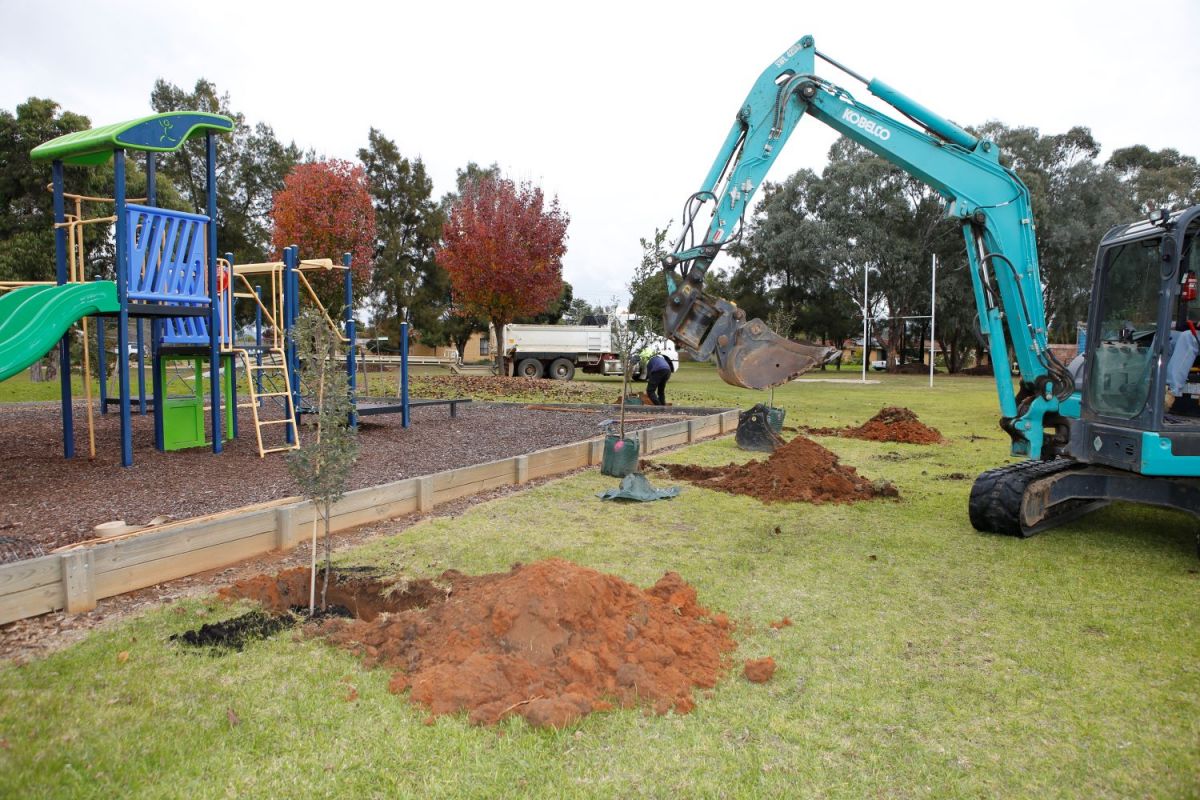 The report of the findings from the audit presented at an Ordinary Meeting of Council on 22 August 2022 found many playgrounds in the area were far off the benchmark of 80% shade coverage.
To address this issue more trees are being planted in all playgrounds, with shade sails to be installed in the larger playgrounds in the region over the next six years.
The planting of trees in all the playgrounds in the Local Government Area is a step toward having more shade for playground users and carers in the future.
To view Council's Playground Strategy 2016 – 2036, visit wagga.nsw.gov.au/communityplans