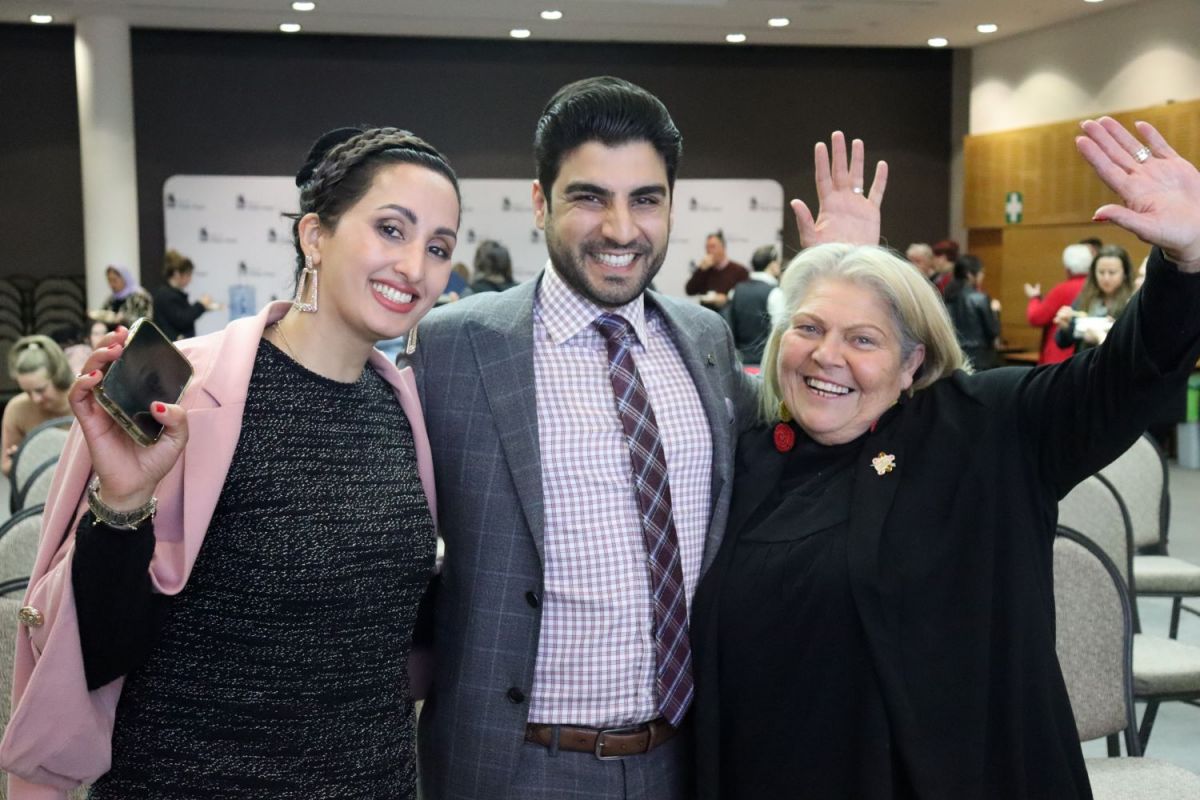 ---
Community
Finding Freedom - Wagga Wagga celebrates Refugee Week 2023
Published: 22 Jun 2023 11:38am
Wagga Wagga residents have come together to celebrate Refugee Week, an annual event held with the purpose of engaging with the whole community and celebrating the contributions made by the refugee community to Australian society.
The theme of this year's Refugee Week, which began on Sunday 18 June, is 'Finding Freedom'.
On Tuesday, Wagga Wagga City Council hosted a keynote speaker Tariq Kareemi,to coincide with World Refugee Day, 20 June 2023.
At the event, Mr Kareemi shared his own story of finding freedom, detailing the strength and courage he and his family experienced when fleeing from Afghanistan to escape war, resettling in Australia in 2010, and reflections on the plight of refugees worldwide.
Mr Kareemi provided new and insightful perspectives to help deconstruct preconceptions or stereotypes about refugees, instead sharing stories to encourage better understanding and connect different communities.
"I want to change the general narrative about refugees in Australia by practically showing that refugees are the same people as everyday Australians," Mr Kareemi said.
The evening was emceed by local resident Ali Hamza who settled in Wagga Wagga a number of years ago.
Mayor of the City of Wagga Wagga Councillor Dallas Tout is proud of our city's diverse and inclusive community.
"Not only does the city welcome refugees but Wagga wraps it's arms around them, actively supporting them, well beyond their initial arrival in the city," Cr Tout said.
"I encourage everyone to celebrate the diversity of our community by attending an event during Refugee Week 2023."
There are two main events on in Wagga Wagga this weekend.
The Refugee Week Family Fun Day is a free event at Henschke Primary School on Saturday (24 June) from 11am – 4pm.
It will include fun activities for all ages, from pony rides, a jumping castle and super slide, to cultural performances, sporting activities, and BBQ lunch.
The police and fire brigade will also be attending this event to connect with community and event goers will be able to get up close and explore some first responder vehicles.
On Sunday (25 June), there will be the Multi-faith Refugee Week Prayer Service for Peace from 2pm – 4pm at the San Isidore Church Our Lady of the Blessed Eucharist.
The West Wagga – San Isidore Refugee Committee will be hosting this event, with a free afternoon tea provided after the service.