---
Environment
Inspiring a better way of living! Future Now opens at Civic Centre
Published: 29 Jun 2023 9:01am
An eye-catching and insightful touring exhibition developed to highlight positive solutions for the future to tackle the impacts of climate change has been installed in the Wagga Wagga Civic Centre arcade.
Future Now is an Australian Museum interactive exhibition, which demonstrates how local communities can create a brighter future and a more sustainable way of living.
It features three free-standing pods which represent solutions for home, urban and rural living entitled 'Smart Towns,' 'Clever Homes', and 'Caring for our Country'.
Each pod comprises a diorama featuring scale models and audio-visual content that bring sustainable landscapes to life and highlight innovative solutions for tackling the impacts of climate change.
Wagga Wagga City Council Environmental Education Officer Christina Reid is encouraging residents of the city and surrounding communities to come along to the Civic Centre and explore the benefits of sustainable living through this new exhibition.
"Future Now shows us what a sustainable future might look like, and what we can do as individuals and communities to help achieve it, including some of the technologies and techniques we can put in place in our home life, villages, towns and cities," Ms Reid said.
"The exhibition ties in with work Council is doing in the strategic planning, urban development, environmental sustainability and net zero emissions space.
"It also connects beautifully with the Wagga Wagga Art Gallery's 'GREEN 2023: Year of Environmental Exhibitions & Programs'."
Future Now explores current technologies and approaches, from wind and solar power, electric transport, and hydrogen power to cultural burning, supporting biodiversity, regenerative agriculture, and building smarter.
Australian Museum's Manager - Climate Change Projects, Doctor Jenny Newell, said the idea behind Future Now is to engage and inform the public about ways we can all work towards a more sustainable future.
"Great cities and urban spaces are sensitive to our environment and our cultural histories," Dr Newell said.
"We've designed the three mobile and interactive pods with solutions for the home, urban and rural living as well as bigger initiatives for our country. We hope to engage local audiences in this significant issue – the sustainability of our planet."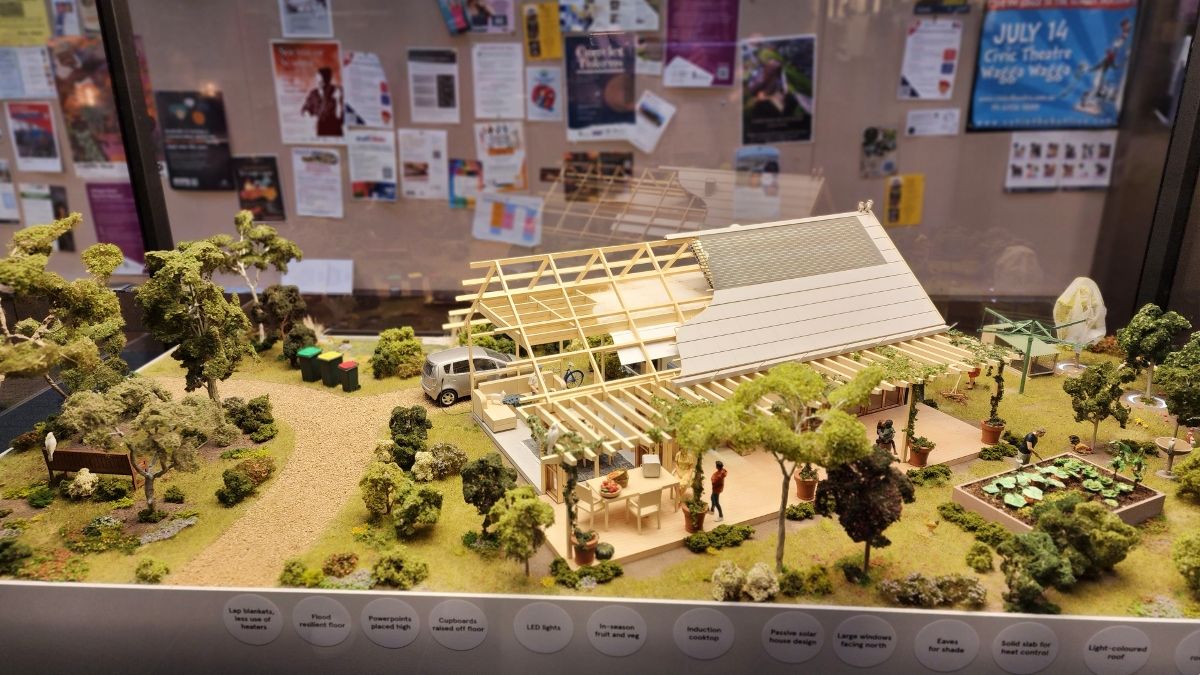 Future Now will be on display in the Civic Centre arcade until Wednesday 27 September 2023.
Community groups or schools interested in organising an educational tour of the exhibition should contact Christina Reid at Council on 1300 292 442.