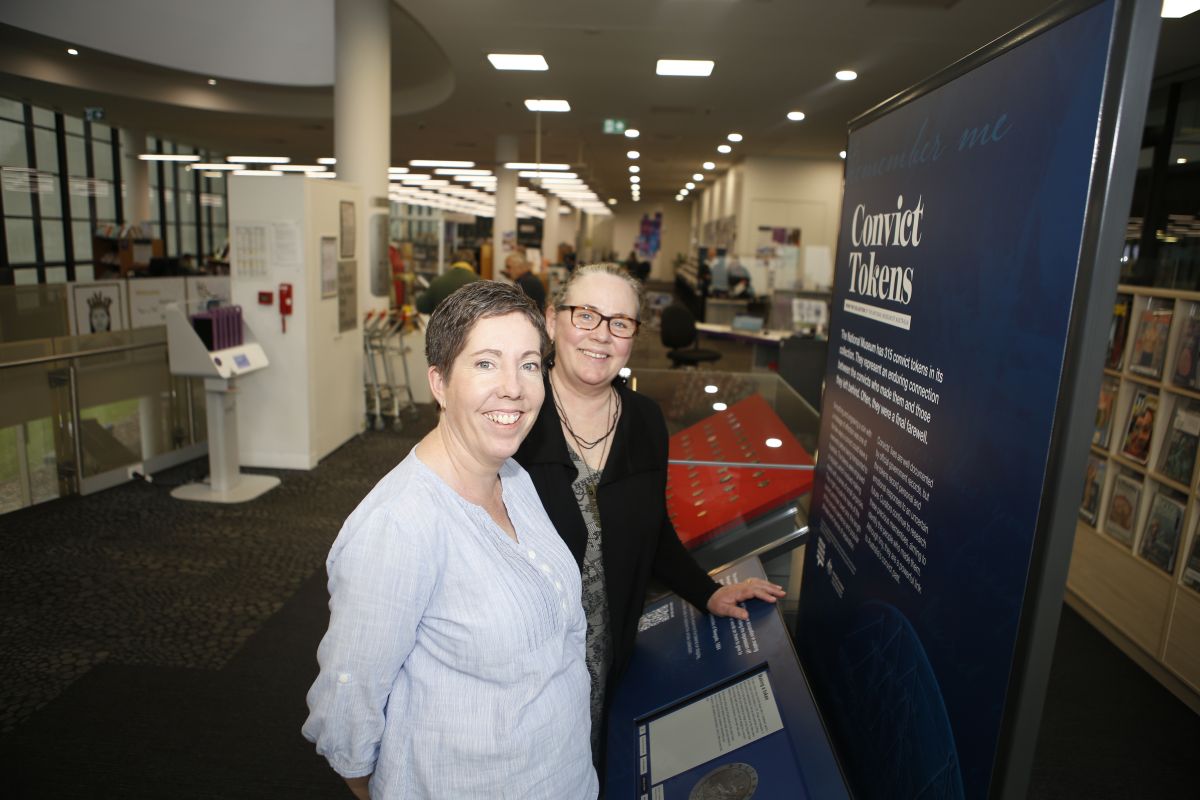 ---
Arts & Culture
Library chosen to be the first to display new Convict Tokens exhibition
Published: 23 Jun 2023 12:30pm
A heartfelt collection of convict tokens is now on display at Wagga Wagga City Library until Wednesday 26 July, the first stop on a national tour.
The National Museum of Australia has 315 convict tokens, the largest collection of its type in the world. A small portion of them, 40 in total, are now on tour around Australia.
Wagga Wagga has been chosen as the first location to display Convict Tokens exhibition outside the National Museum, allowing new audiences to view and appreciate the tokens as a rich and powerful piece of convict Australia.
Library Outreach Services Team Leader Wendy Harper said that having this exhibition in Wagga Wagga has been in the works for a while and is an exciting opportunity for our community.
"The National Museum called for an expression of interest to host the exhibition last year, and we put in an application in to be considered," Ms Harper said.
"Several libraries applied; we are lucky enough to be the first venue to receive the exhibition. The fact that that this exhibition is touring regional Australia is amazing."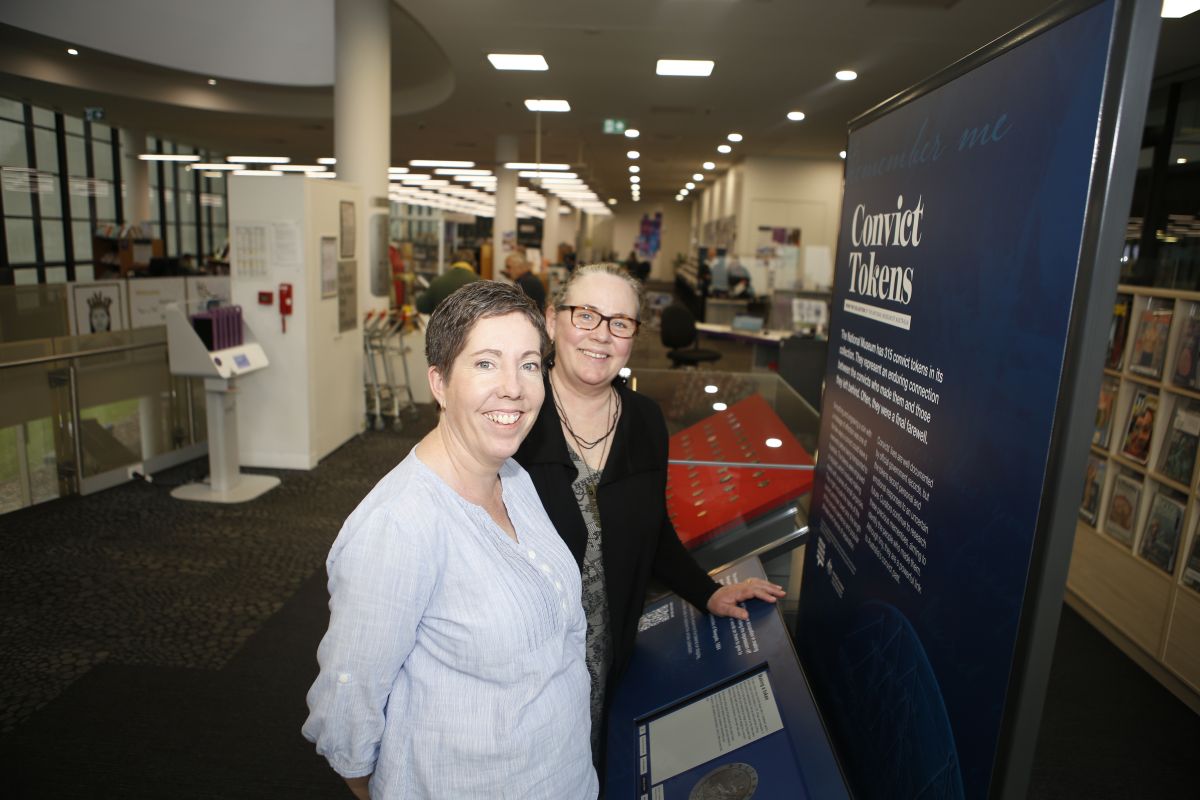 These tiny keepsakes, traditionally coins that had been smoothed down to a blank surface, are decorated with messages and illustrations farewelling loved ones.
Library Services Manager Christine Bolton said convicts often made these tokens shortly after receiving their sentence, as a farewell memento to leave with a significant person in their life.
"They really are incredibly unique objects, each one of them," Ms Bolton said. "It's a great opportunity for Wagga Wagga to host an exhibition like this.
"They are very small and precious, but each token carries an individual story about someone who was transported here against their will. For a small coin to have all that is amazing, and for that reason I think they're very beautiful."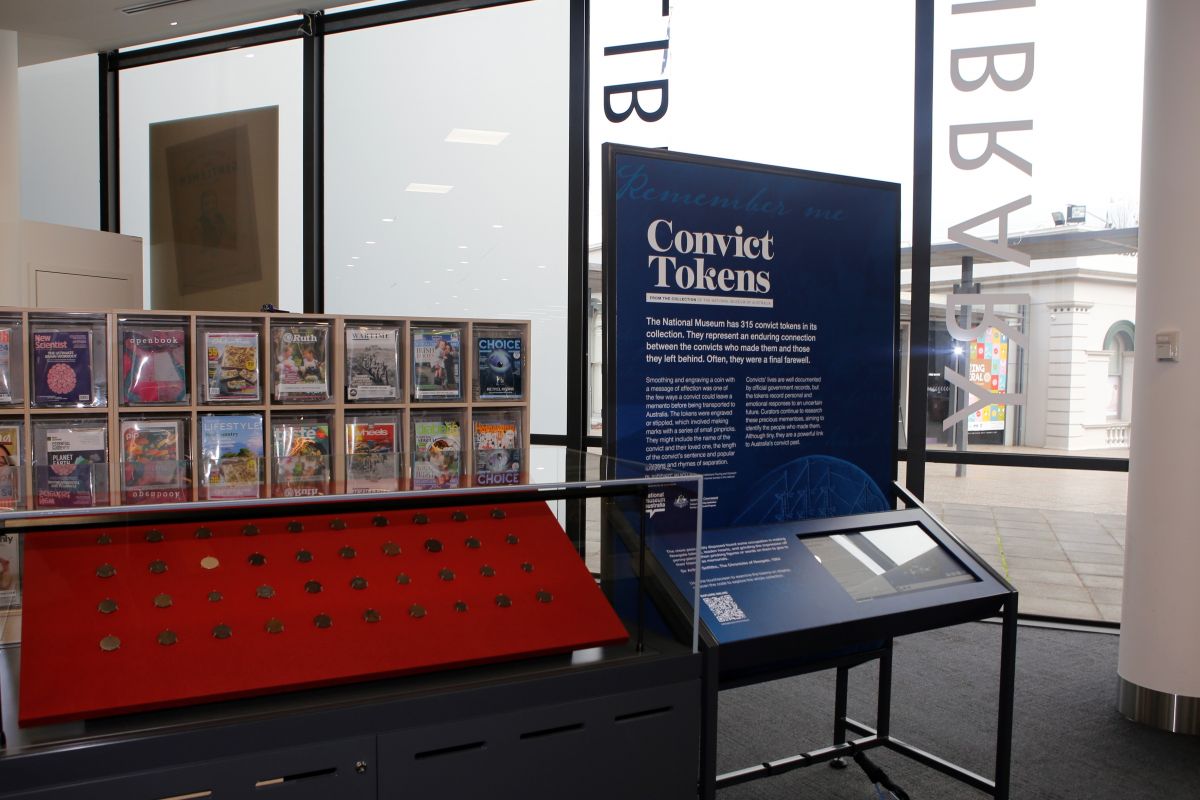 The exhibition includes an interactive screen, which gives people the opportunity to delve into the stories behind each of the tokens and view them at a higher resolution.
Despite these tokens being an important piece of Australian colonial history, they have flown under the radar for most of their time.
Ms Harper said it is quite common for most Australians to have no knowledge of them.
"I've spoken to a few people that come into the library regularly and are interested in history but had never heard of them before," Ms Harper said.
Convict Tokens is on display at the Library until Wednesday 26 July.
To view the entire collection, visit the National Museum of Australia website: nma.gov.au