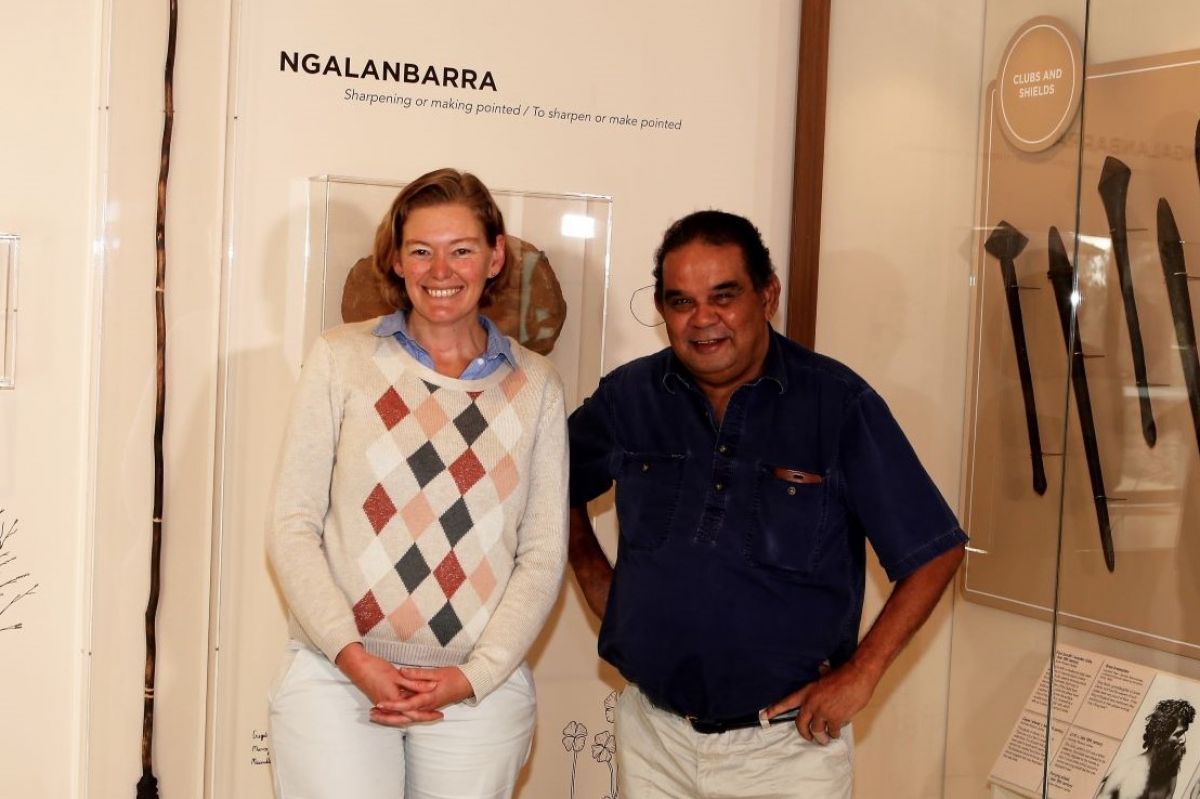 ---
Arts & Culture
Symposium on return of First Nations cultural artefacts being held in Wagga Wagga
Published: 20 Jun 2023 12:15pm
A three-day symposium titled 'RETURN: Reconnecting objects and collections with people and places' will be held at the Charles Sturt University's Riverina Playhouse in Wagga Wagga later this month.
The event, which runs from Tuesday 27 June – Thursday 29 June, will be hosted by the Australian National University (ANU) in collaboration with the Museum of the Riverina, and is free to attend both in person and streamed online.
ANU Research Fellow and the event's convenor Dr Robyn McKenzie said with growing calls for the return of objects and collections to their traditional owners, this symposium is particularly timely.
"The return of cultural heritage is a topical issue with world-wide currency," Dr Robyn McKenzie said. "This discussion is local and targeted.
"It will focus on projects to return objects, knowledge and decision-making to local communities and groups and what the future looks like in this area."
There will be a broad range of speakers, including First Nations Elders, university-based researchers and museum professionals involved in these projects.
Day 1 of the symposium will focus on the return of Wiradyuri cultural artefacts to Wagga Wagga and the development of the Wiradyuri Gallery at the Museum of the Riverina.
Day 2 will look at three case studies of the return of objects to Hobart, La Perouse and Wagga Wagga, with presenters from the Australian Museum, Tasmanian Museum and Art Gallery, ANU, and the Australian Institute of Aboriginal and Torres Strait Islander Studies.
There will also be an evening lecture on Day 2 by Professor Gaye Sculthorpe from Deakin University and former Head of Oceania at the British Museum, on tracking objects in European museums.
Day 3 will be a combination of online workshops and will focus on the future of returning objects and collections to people and place.
Regional Museum Officer Sam Leah said hosting of a symposium of this kind in Wagga Wagga presents a great opportunity for the local community to engage in conversations on the return of cultural artefacts and the importance of not only major centres, but regional and rural communities in creating change.
"The Museum of the Riverina, ANU and Wiradyuri Elders and community members have been working together on a series of projects around Wiradyuri storytelling, objects and cultural heritage for many years," Ms Leah said.
"This symposium is a wonderful opportunity to look at the work that has been done to date, and to think about how we might continue this work in the future."
All members of the public are welcome to attend. Tickets are available for free online but bookings are required.
For further details on the symposium and to book your spot, visit www.museumriverina.com.au/whatson/events