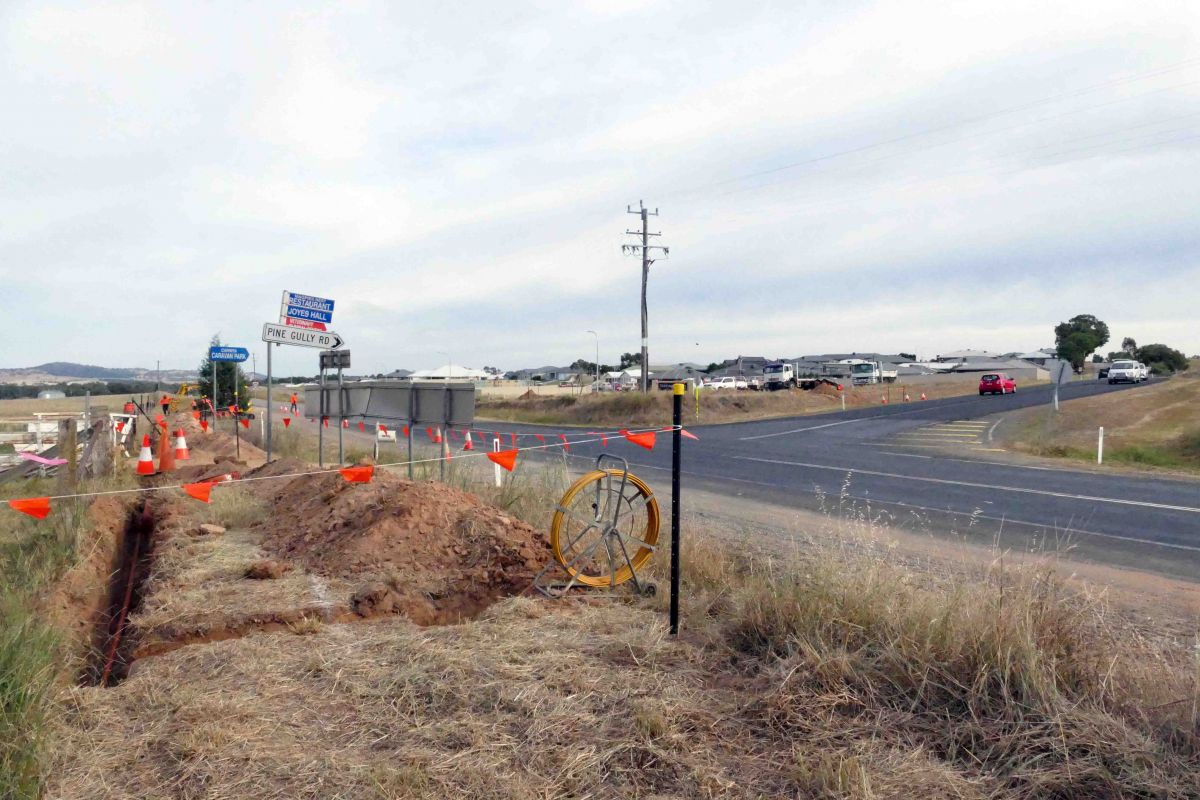 ---
Council
Brighter future: lights to be installed at key northern intersection
Published: 01 Mar 2023 10:29am
Preparation works commenced this week on the installation of lighting at the intersection of Pine Gully Road and Old Narrandera Road at Gobbagombalin.
Wagga Wagga City Council has engaged a local contractor for the installation of three new streetlights at the intersection.
Crews are installing conduits and cabling to connect the new streetlights, as well as foundations and footings for the light poles.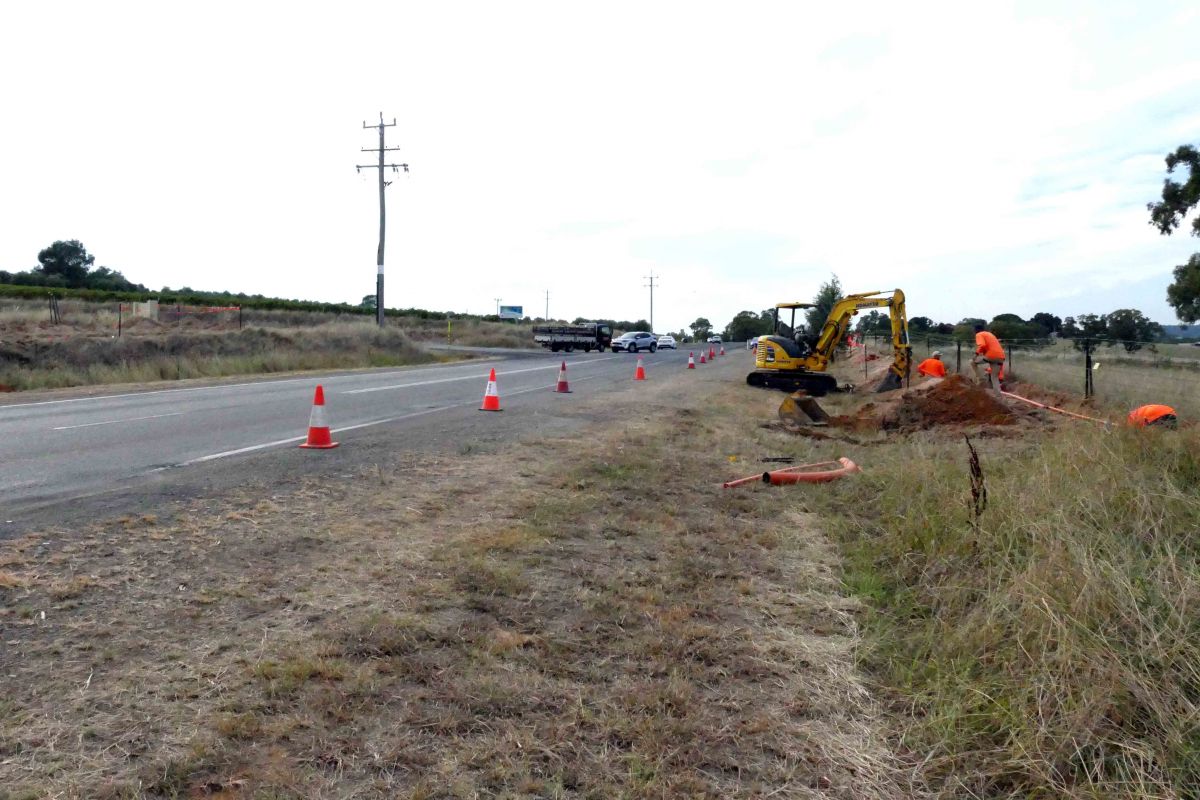 Director Infrastructure Services Warren Faulkner welcomed the start of work on the project.
"With the growth of the subdivision development in Gobbagombalin in the past few years, traffic volumes using this intersection have increased significantly," Mr Faulkner said.
"Currently, it's not a well-lit intersection which was a cause of concern for residents and motorists using the road at night.
"This project will see three streetlights installed at the intersection, two on southern side of Old Narrandera Road and the third on Pine Gully Road.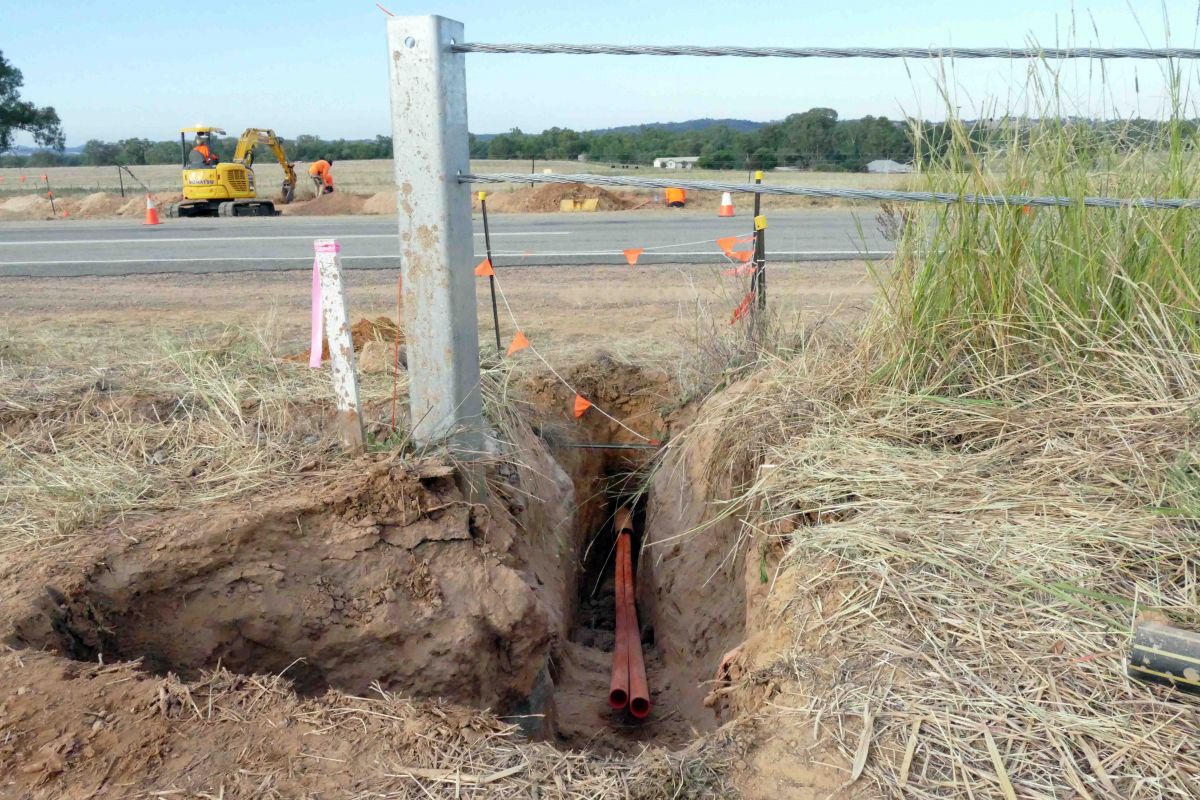 "It will improve safety by making it easier for motorists and other road users to see the intersection from a distance, as well as any traffic approaching or using the intersection."
The poles are expected to be erected and the streetlights commissioned in March.
Motorists are asked to take extra care when travelling through the intersection while the installation work is being carried out.