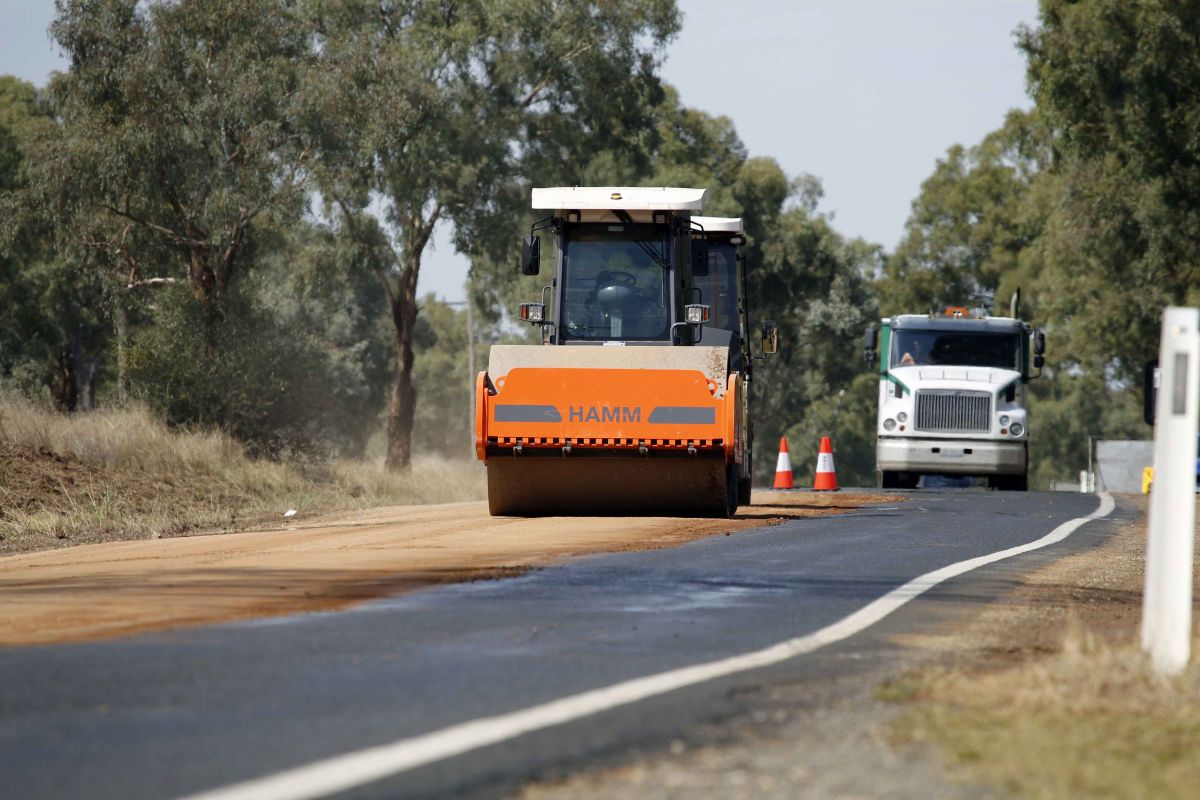 ---
Projects & Works
Heavy rain impacts Coolamon Road patching works
Published: 24 Mar 2023 1:37pm
Council has asked for the continued patience of Coolamon Road users, after the start of heavy patching works on the key road corridor was delayed for several days due to this week's inclement weather.
Crews are patching 10 localised pavement failures, which resulted from the road being used as the detour for Sturt Highway traffic for approximately eight to ten weeks prior to Christmas 2022.
Director Infrastructure Services Warren Faulkner said the works, originally scheduled to start last Monday (20 March), have been impacted by the rain and storms which passed through the region.
"While we understand everyone wants the patching completed as soon as possible, motorists need to be aware that carrying out these works is subject to good weather conditions and the road pavement being sufficiently dry," Mr Faulkner said.
"The process involves exposing the underlying road base, which is then pulverised and strengthened before a new seal is placed on the road.
"Given the rain which has been falling since Tuesday, we didn't open the road up to the elements to avoid the underlying pavement becoming wet, which would affect the integrity of a new seal. Too much moisture in the pavement can cause the sealing to fail."
The timing of completion of the heavy patching project may be further affected by the rainfall predicted for the first part of next week.
Meantime, contractors are expected to start crack sealing works on roads and shared paths in suburbs across Wagga Wagga from Monday, again weather permitting.
"Crack sealing is an important proactive and preventative measure against pavement deterioration and potholes," Mr Faulkner said.
"The process is undertaken to stop moisture entering the underlying layer of gravel during wet weather through a crack in the asphalt or bitumen surface, which is the main cause of the onset of a pothole on a sealed road.
"Alongside Council's ongoing repair of potholes, heavy patching of pavement failures and rehabilitation works, maintenance and renewal of the wearing course is a high priority for Council to prevent the ingress of water into the pavement."
The crack sealing work will be carried out in the following suburbs, Boorooma, Bourkelands, Estella, Forest Hill, Glenfield, Gobbagombalin, Lakehaven, Lloyd (East and West), Tatton, Turvey Park and the City Centre.