---
Events & Tourism
Marathon riders to tackle Wagga Wagga for second straight year
Published: 10 May 2023 4:12pm
Australia's leading cross-country marathon mountain bike riders will once again tear up the trails of Pomingalarna Reserve in Wagga Wagga for the 2023 AusCycling Marathon National Championships in just over two weeks' time.
For the second straight year the trails at the popular cycling venue will test the very best from 27 – 28 May 2023. Entries are now open for the event, and riders are encouraged to get their registration in before they close just before midnight on Tuesday 23 May 2023.
In 2022, despite the torrential downfall, more than 300 competitors lined up in the chase for the green and gold jersey to wear for the following 12 months.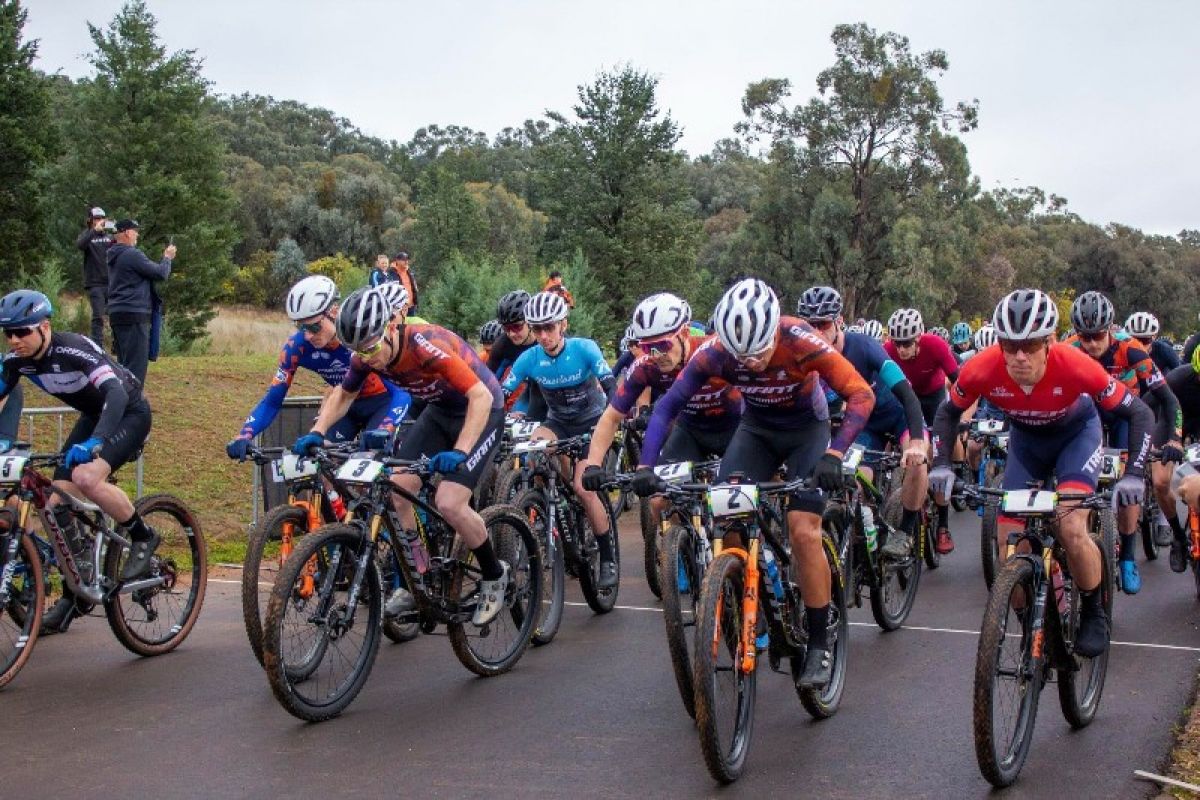 AusCycling CEO Marne Fechner described the course and facilities that were provided as second to none.
"We appreciate the assistance from Mountain Bike Wagga Wagga and Wagga Wagga City Council in helping us deliver this event in a city known for its sporting achievements," Ms Fechner said.
"The event will also be a good starting point for those who will be competing at the 2023 UCI Masters World Championships to be held in Western Australia in September."
The course will take riders on a journey with a magnificent network of purpose-built trails and tracks, whilst starting and finishing at the new Multisport Cycling Complex.
Mayor of the City of Wagga Wagga Councillor Dallas Tout is delighted AusCycling has once again chosen the city for its 2023 Marathon National Championships.
"We are looking forward to welcoming competitors from far and wide, as well as from across our local region, to the city for what will be a great weekend of mountain bike racing," Cr Tout said.
"The feedback we received about our $12-million Multisport Cycling Complex at Pomingalarna Reserve after last year's event was really positive and the 2023 Championships will be another opportunity to showcase this state-of-the-art facility."
The Championship weekend will comprise practice sessions on Saturday 27 May, with racing in all categories onSunday 28 May.
Council's Manager Recreation & Economic Development Ben Creighton said the
the top-level competition will use the entire Pomingalarna precinct, including the criterion track, BMX track, velodrome and jump track.
"We encourage the community to head out and catch all the action, but we ask that you don't ride in any of the areas during the championship races on the Sunday," Mr Creighton said.
"If you're out for a ride on Saturday, please be aware of organisers who will be setting up the event course and take care as there will be extra riders on the trails, practicing for the National Championship."
Entries are open until 11.59pm on Tuesday 23 May for the Mountain Bike Marathon National Championship and the Wiradjuri Wander; two non-championship categories catering to riders aged from 15+ years.
Registration can be completed online at the AusCycling website: auscycling.org.au