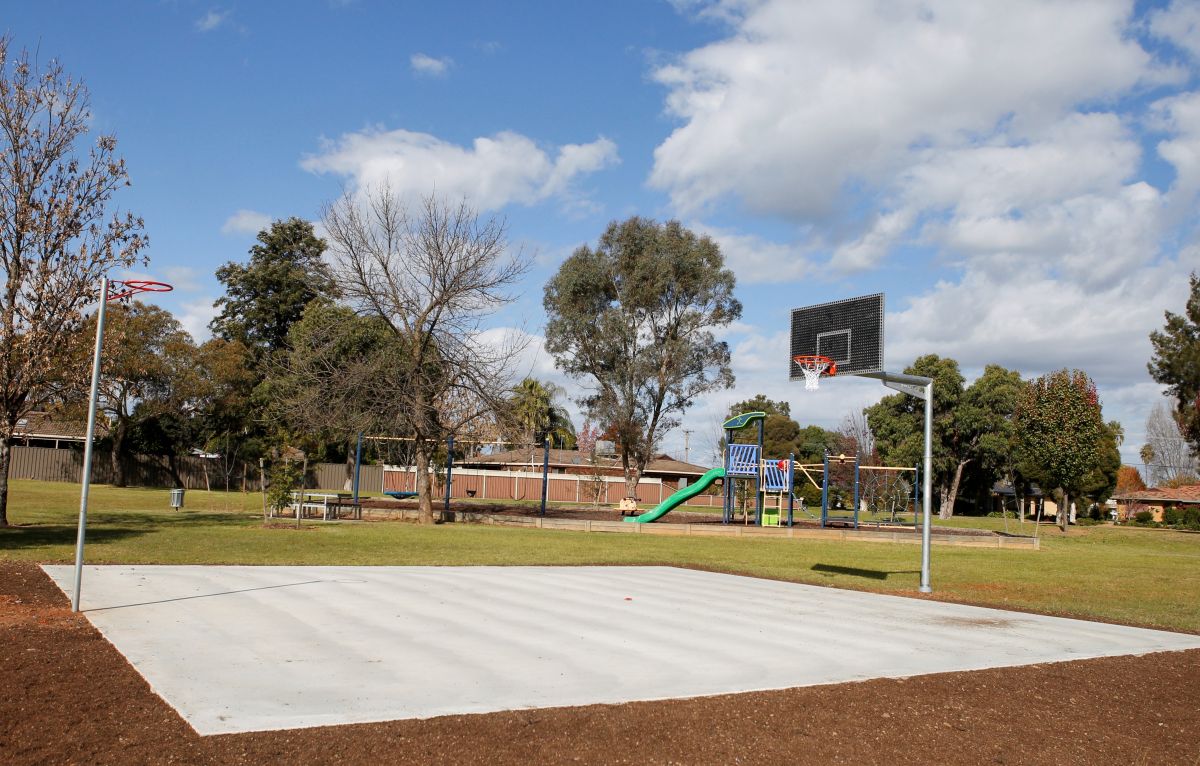 ---
Community
New basketball court a key addition to Lake Albert's Jack Skeers Park
Published: 19 May 2023 1:46pm
A new half-basketball court has been installed at Lake Albert's Jack Skeers Park and is ready for use.
Works and Playground Officer John Conlan says Wagga Wagga City Council has installed the basketball court in response to requests from the local community for more recreational facilities in the park.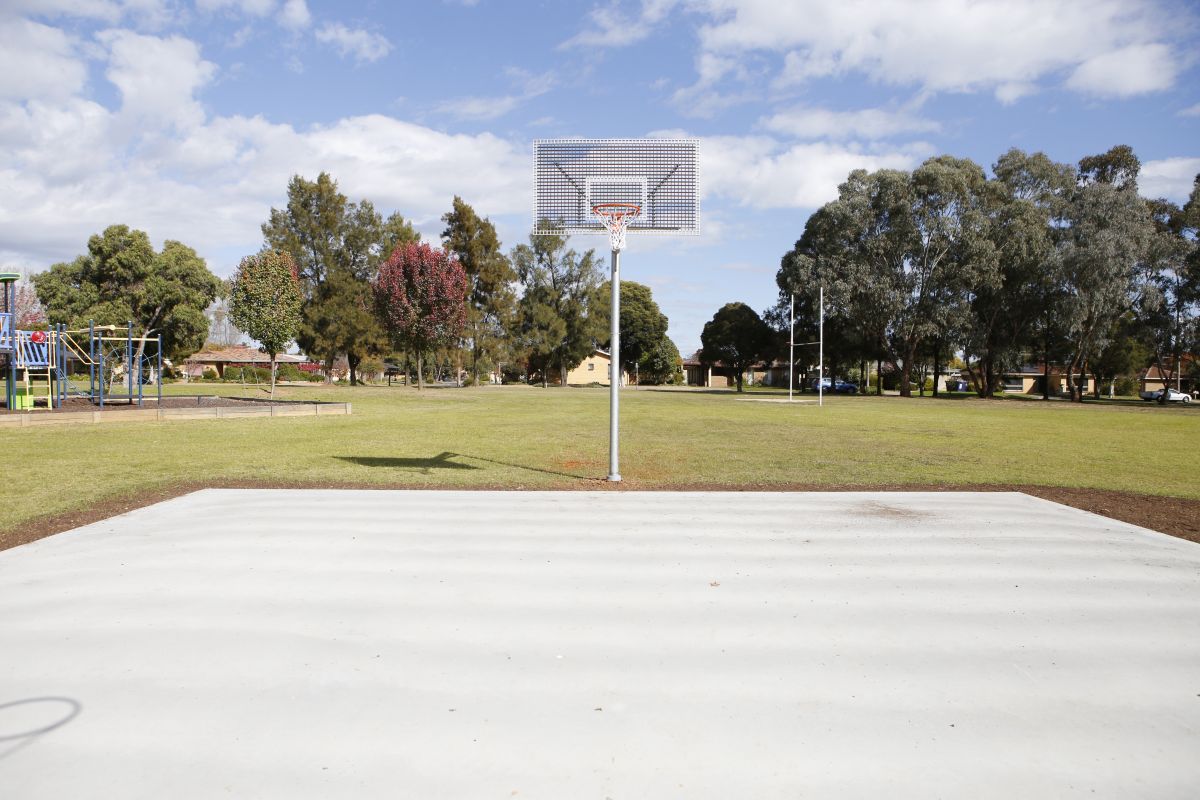 "We had multiple requests from local residents for a basketball court at Jack Skeers Park, which is highly utilised by the local community," Mr Conlan said.
"The upgrade is especially noticeable given the previous setup was a makeshift netball ring attached to the side of a goal post and the ground underneath was quite uneven and could be very muddy during wet weather.
"We heard these requests and have responded by installing the half basketball court which will be a much safer and more pleasant space to play on."
Council recognises the importance of recreational spaces and the positive impact they have on the wellbeing of the community, hence the commitment to install the facility at Jack Skeers Park.
A concrete pad was installed last week, with a noise reduction backboard, basketball hoop and netball ring added this week.
The park currently has other recreational facilities such as a cricket pitch, rugby goal posts, and a playground.
The addition of the basketball court in Jack Skeers Park provides a clean and safe space for residents of all ages the opportunity to get together, shoot some hoops, be active and engage in social activity.