---
Projects & Works
Pedalling on! Work continues on the city's Active Travel Plan
Published: 05 May 2023 11:45am
Wagga Wagga City Council's Active Travel Plan (ATP) continues to take shape with work being carried out on several links of the 56-kilometre shared path network across the city.
Construction has started on a new pedestrian refuge island on Kooringal Road, near the intersection with Fay Avenue.
Contractors started building the refuge island and installing handrails earlier this week. Once the concrete has set, the contractors will return to finish construction of the refuge.
Council's Project Manager Henry Collie said this is the final of two refuge islands to be built as part of the Fay Avenue link of the ATP.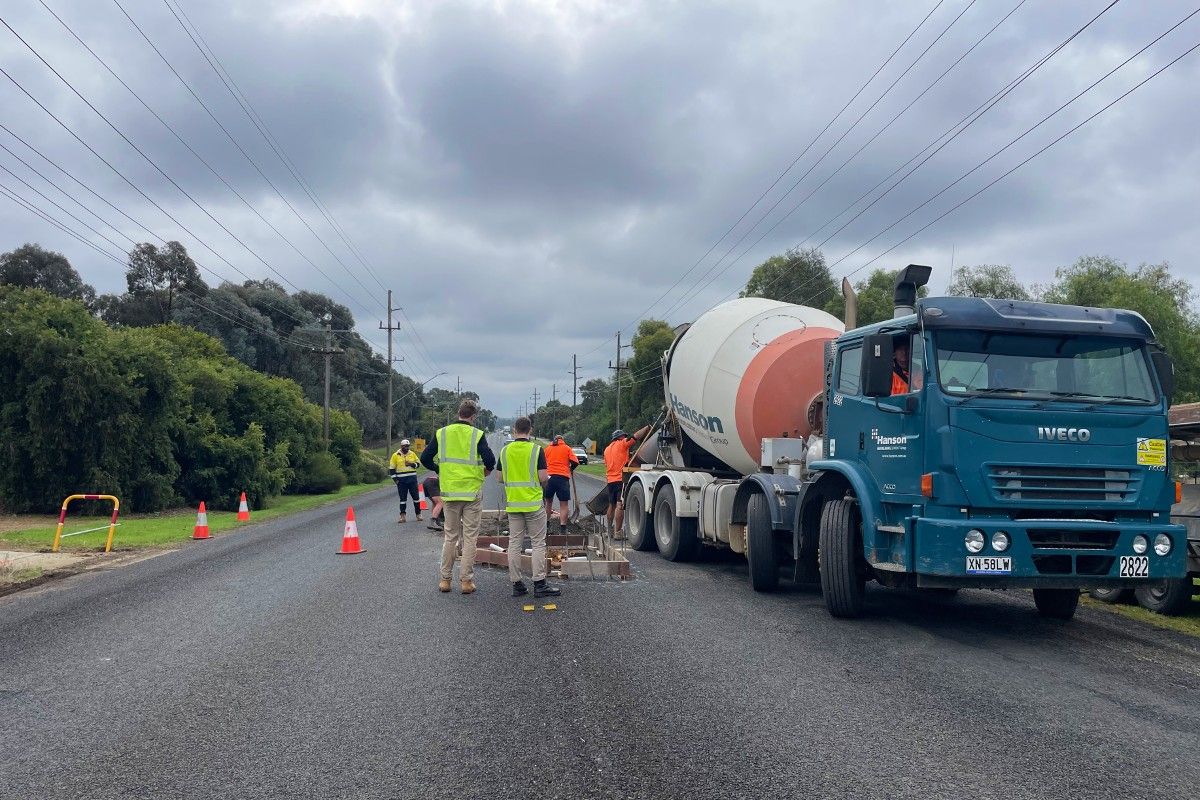 "This refuge creates a safer crossing of the busy Kooringal Road and connects the Fay Avenue link to the Kooringal link," Mr Collie said.
"Once the final stage of this pedestrian refuge has been done, the Fay Avenue link of the ATP will be 100% complete."
Construction of the Heath Street section of the ATP is now complete. The work included upgrading the existing path to a 2.5m wide concrete path between Fernleigh Road and Urana Street.
"For safety near crossroads, chicanes have been installed along the path," Mr Collie said.
Meantime, contractors are expected to start work to seal cracks on some asphalt sections of the shared path network from 11 May.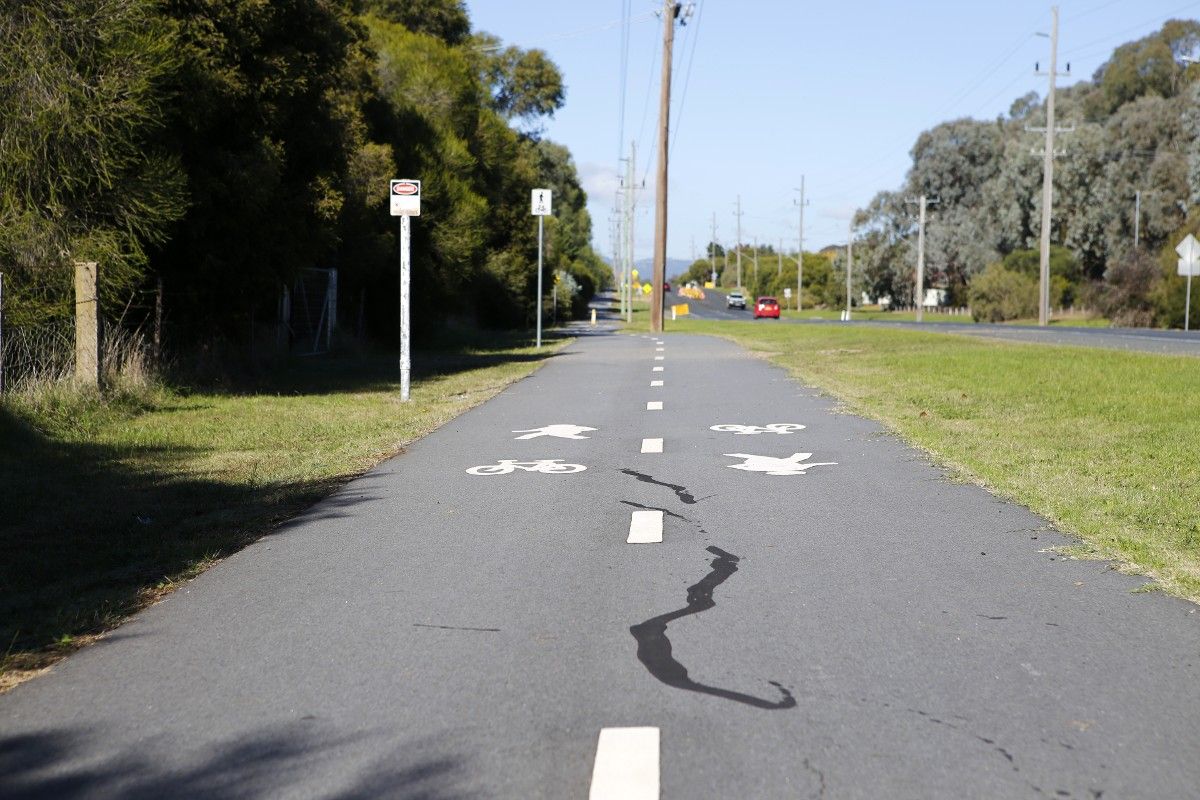 This crack sealing work is an important maintenance task that will help to extend the life of these sections of path.
Council asks the public to take extra care when using the shared paths while this work is being undertaken, and to follow the instructions of traffic controllers.
Weather permitting, the work will finish on 12 May.
Wagga Wagga's shared path network is designed to offer residents a safe transport alternative to access other parts of the city and to use for exercise.
The Active Travel Plan project is jointly funded by the NSW Government and Wagga Wagga City Council.