---
Community
Recognise our community champions: 2024 Australia Day Awards
Published: 07 Nov 2023 10:03am
The local community is being urged to get their nominations in for Wagga Wagga's 2024 Australia Day Awards, with entries closing at midnight, Sunday 26 November 2023.
There are five categories in the awards program: Citizen of the Year, Young Citizen of the Year, Environmental Citizen of the Year Award, Ted Ryder Sports Memorial Award, and the Walk of Honour.
Most of the categories are aimed at individual recognition, while the Environmental Citizen of the Year Award can be an individual, environmental organisation, or community group.
To support the process, Council staff are holding an information session for those who are keen to nominate and would like some help.
The information session will be held this week on Wednesday 8 November from 5pm to 7pm at the Wagga Wagga Civic Centre on Baylis Street.
Mayor of the City of Wagga Wagga Councillor Dallas Tout said it is not too late to put in a nomination, and those interested should reach out with questions.
"If you have been thinking about a local champion who is making a contribution to the community, now is the time to give them the recognition they deserve," Cr Tout said.
"The online nomination process has been streamlined so that applications can be completed efficiently, and you can also submit a paper-based application if you prefer.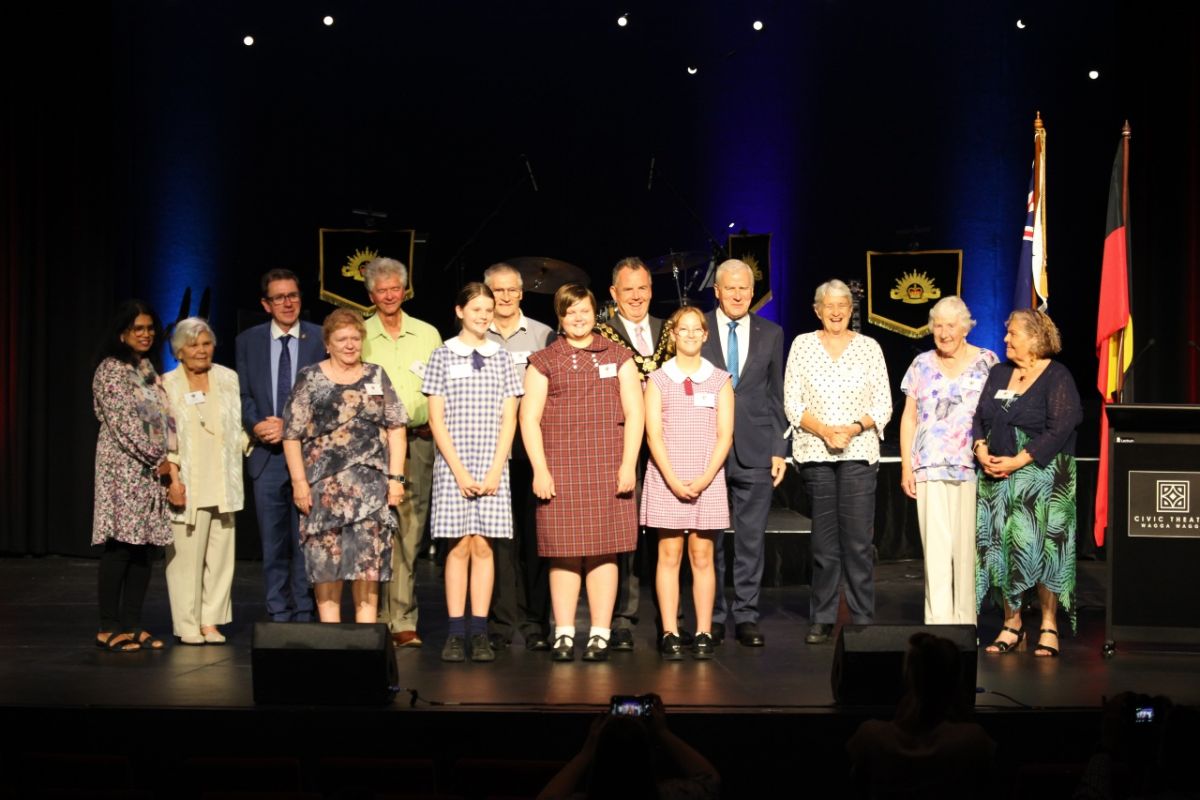 "Events team members will be on hand to answer all of your questions and help you through the submission process if you need any assistance completing the application."
Nominations close at midnight, Sunday 26 November 2023.
Wagga Wagga City Council's Events Officer Emma Corbett said the committee would love to see a diverse range of applicants across all the award categories.
"Wagga Wagga is a generous community and is made up of hundreds of volunteers who provide support to a range of organisations, sporting groups, youth initiatives, charities and more," Ms Corbett said.
"We want to honour the contributions that are being made across the city and encourage our community members to step forward to put in a nomination for deserving candidates.
"The awards night is a wonderful opportunity to bring together the outstanding members of our community and recognise their achievements, demonstrating Wagga Wagga's appreciation for their dedication and commitment."
Wagga Wagga's Australia Day Awards ceremony will be held at the Civic Theatre on the evening of Thursday 25 January 2024.
To submit an online nomination, visit wagga.nsw.gov.au/australiaday or pick up a hard copy application form from the customer service desk at the Civic Centre.
For further information please contact events@wagga.nsw.gov.au or call 1300 292 442.