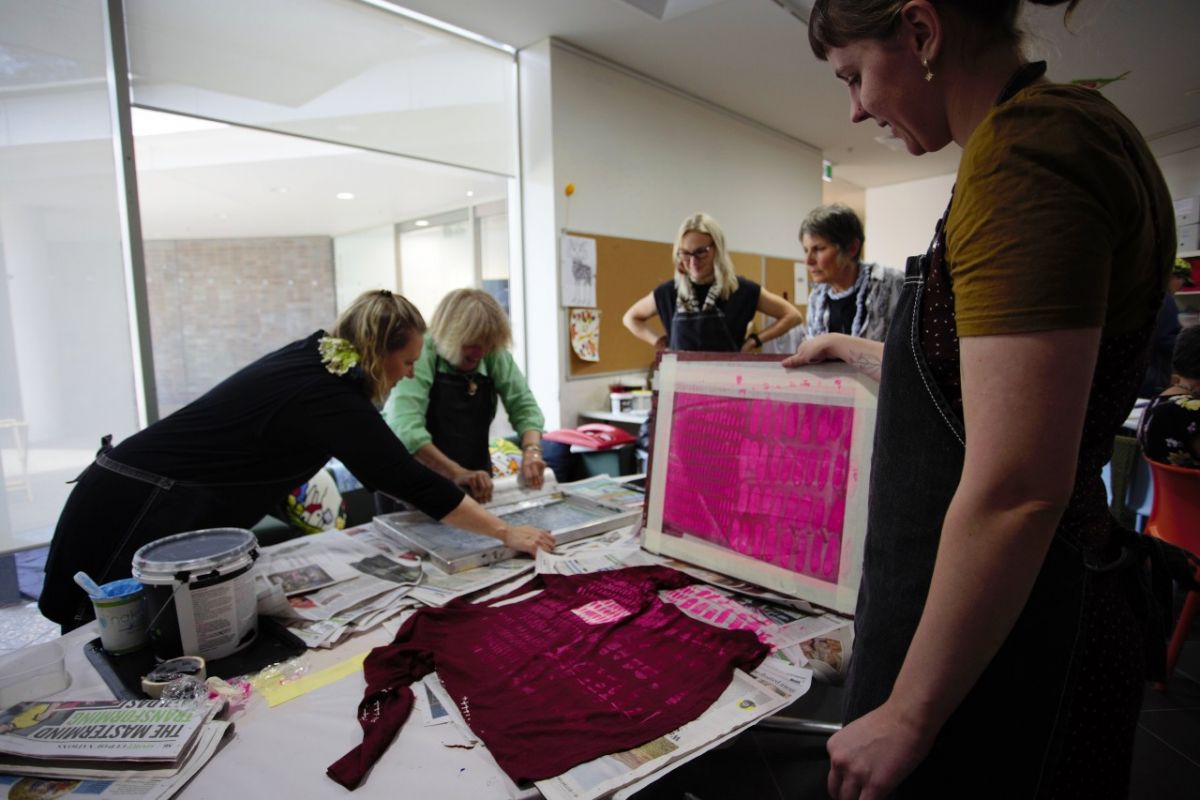 ---
Arts & Culture
Wiradjuri and First Nations programs at the Wagga Wagga Art Gallery
Published: 17 Nov 2023 10:58am
Wagga Wagga Art Gallery currently have several Wiradjuri and First Nations exhibitions and programs available for the community to engage with in the lead up to Christmas.
These programs have particular focus on sustainable fashion and clothing design in collaboration with Wiradjuri and First Nations creatives.
The Art Gallery's Programs Officer Maryanne Gray says the Wiradjuri and First Nations Creative Program is an annual opportunity to support Wiradjuri and First Nations creatives.
"The program aims to support Wiradjuri and First Nations creatives through regular exhibitions and programming opportunities," Ms Gray said.
"Recently we had workshops facilitated by Gamilaraay printmaking artist Juanita McLauchlan, Print – Make – Sew, which were run in conjunction with the exhibition Hand Me Down, Style Me Up."
Hand Me Down, Style Me Up, curated by the Gallery with Wiradjuri Elder Aunty Cheryl Penrith, is currently on exhibition until Sunday 26 November.
The exhibition invites community members to rethink conventional relationships to clothing and reflect on the stories and connections our clothes tell from being passed down through generations.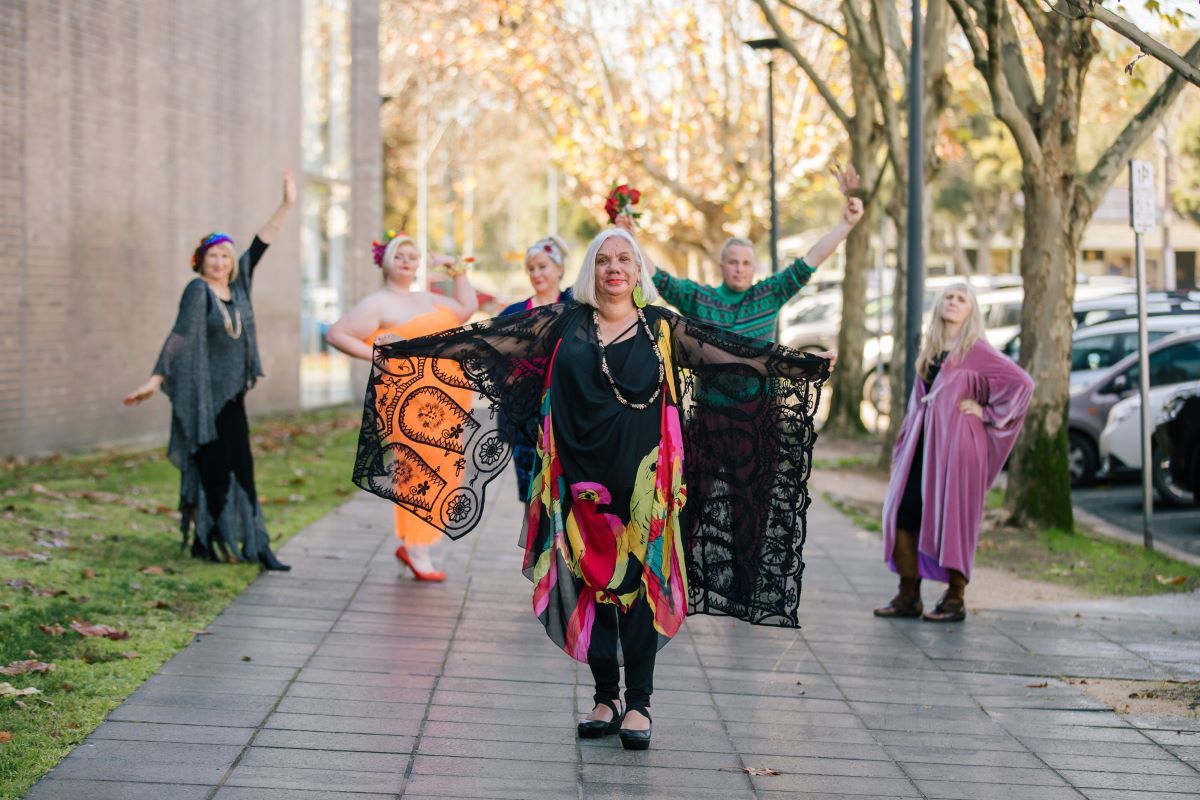 A fashion workshop for Wiradjuri and First Nations creatives will be held on both Saturday 25 and Sunday 26 November with artist and fashion designer Lillardia Briggs-Houston.
"These workshops have sold out, with many participants eager to develop their printmaking and sewing skills," Ms Gray said.
"It's exciting to see so many local community members and creatives getting involved."
Lillardia Briggs-Houston is a Wiradjuri, Gangulu, Yorta Yorta multidisciplinary artist and fashion designer based in Narrungdera/Narrandera, Wiradjuri Country.
She produces textile works and garments herself on Country, adapting traditional Southeast Aboriginal cultural practices like carving, bush dying and weaving into her work.
Briggs-Houston favours slow, respectful production to ensure her cultural integrity and sustainable values are upheld and at the forefront of her work.
Coming up soon is the exhibition Power – The Future is Here, a work exploring superhero symbolism with the display of 60 superhero capes. It will be on display Friday 15 December 2023 to Sunday 10 March 2024.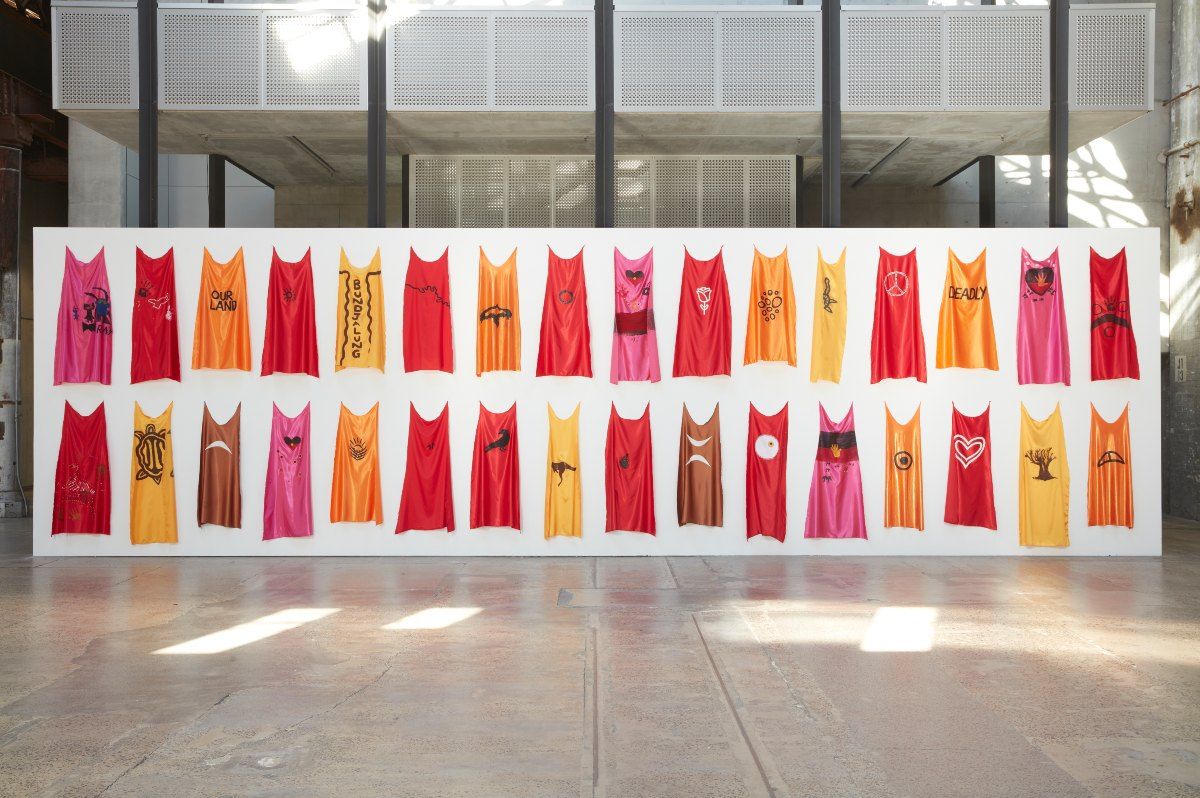 "This exhibition is a collaboration between artist Dennis Golding and Aboriginal and Torres Strait Islander students from Alexandria Park Community School," Ms Gray said.
"Created during a workshop in 2020, students from Kindergarten to Year 12 designed their superhero capes with iconography informed by their lived experiences and cultural identity."
Power – The Future is Here is a Solid Ground project, curated by Kyra Kum - Sing, currently touring NSW with Carriageworks and Blacktown Arts. This project has been assisted by the Australian Government's Visions of Australia program.
See what's on at the Gallery
To find out more about opportunities and events at the Wagga Wagga Art Gallery head over to the website or visit the friendly team in person at the Civic Centre on Morrow Street.