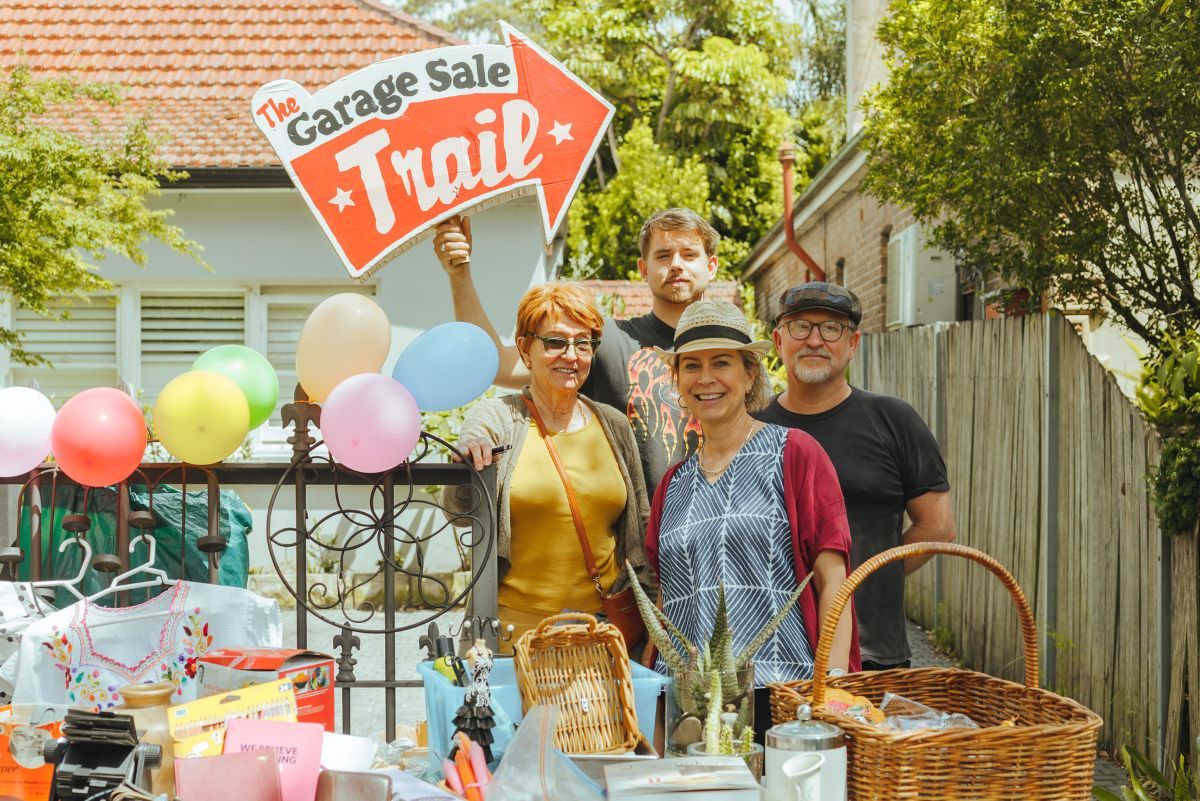 ---
Community
Get thrifty with Wagga Wagga's Garage Sale Trail – registrations now open!
Published: 19 Oct 2023 11:37am
Wagga Wagga City Council is proud to be partnering with Garage Sale Trail again in 2023 and is encouraging residents to get involved in some treasure hunting fun this November.
Registrations are now open for sellers all the way up until the first weekend of sales starting Saturday 11 November; the sooner you register your sale the more time it will be advertised online for locals to see.
This national festival will see garage sales held all over the country on Saturday 11 and Sunday 12 November and Saturday 18 and Sunday 19 November, providing the chance for sellers to turn pre-loved items into cash and buyers to score a bargain.
The Garage Sale Trail is a waste education and behaviour change program that promotes the message that pre-loved items are planet friendly, while also being a fun and social event for the whole community to participate in.
Local Councils like City of Wagga Wagga can choose to join this initiative as part of the movement to tackle waste issues and open conversations about circular economy.
Council Environmental Education Officer Christina Reid said selling or shopping at garage sales is a fun and simple action we can take to reduce our carbon footprint.
"The ultimate goal is to keep good quality wares out of landfill. If you have unwanted or unused items sitting at home, this is your chance to give them a new life and make some cash, while also helping the planet," Ms Reid said.
"It's free to register, and once you do, you'll be provided with ready-made promotional materials to advertise your sale.
"You also get access to online workshops and webinars to help make your sale more successful, with all kinds of thrifting hacks and sustainable living tips."
The workshops are currently being held online and are free for registered participants to attend and get into their recycling spirit.
"The location of your sale will be added to an online map that anyone in the local area can access. If you don't want to set up a sale on your own, consider doing it as part of a group, maybe with your local club, or with your neighbours."
Ms Reid says providing this kind of opportunity for our area builds stronger, more connected, and more resilient communities that are working towards a shared goal to protect our future.
"While it's great to scroll online and find treasures through social media, nothing beats heading out with a friend and just making a whole day out of it! It's a great community activity that helps locals connect.
"More sales mean more bargains, and there really will be something for everyone."
A large portion of carbon emissions comes from how we make, consume, and dispose of stuff, and the Garage Sale Trail is an enjoyable way to tackle our waste and consumption habits.
Data collected from all the sales across the nation is shared online, so the community can access information on the number of sales listed and items being sold.
"It becomes a bit of a friendly competition between councils," Ms Reid said.
"Last year, Wagga Wagga came in fourth, which is awesome when you consider some of the large city suburbs we were up against. But I think we could do even better this year!"
Register your garage sale!
To register a sale or find out more about the initiative, head over to the Garage Sale Trail website. To see the sale schedule in your local area, keep an eye out online and on Council's socials at City of Wagga Wagga.