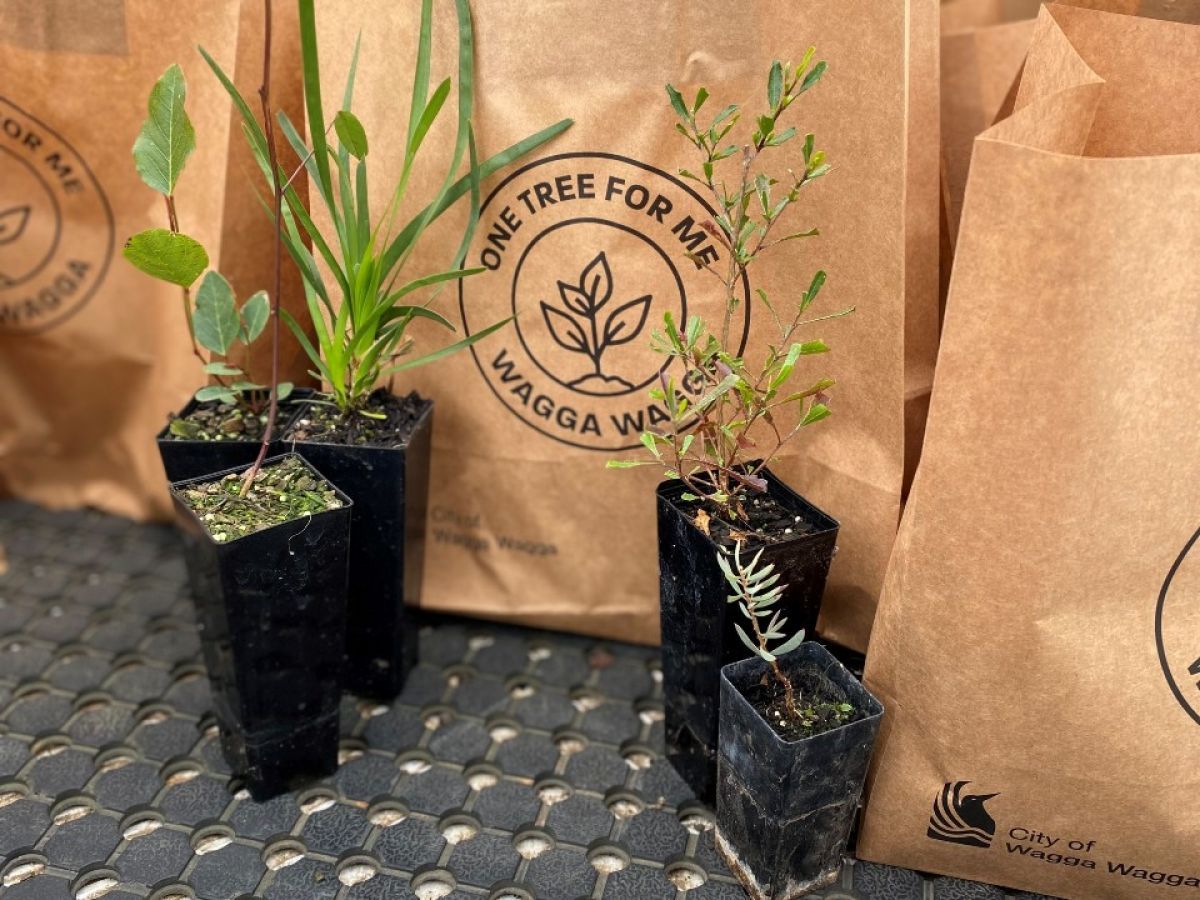 ---
Environment
One Tree for Me done and dusted for another year
Published: 06 Oct 2023 10:17am
Wagga Wagga City Council's environment team is thanking residents for helping get more than 11,000 seedlings in the ground since June 2023 and is encouraging participants to complete a short survey to help plan for next year.
The team held One Tree for Me seedling giveaway events in four suburbs across the city in June, July, August and September, as well as visiting several village areas in an effort to get seedlings to as many different parts of the community as possible.
It also provided seedlings to the Schools Tree Day and for National Tree Day, which saw one of its biggest turnouts at a site on part of the Charles Sturt University farm.
Council's Environmental Education Officer Christina Reid said it takes a lot of planning to make the initiative happen each year.
"The team has already started looking to the 2024 One Tree for Me program, and as part of that process we are calling on residents who participated to complete a short survey," Ms Reid said.
"We would love your feedback on what worked well and where we need to do something different to help us make good decisions for our community as we work towards our goal of 65,000 seedlings planted in the local area over a six-year period.
"It's a massive task that we could never do on our own so the positive response from the community has really encouraged us to keep going."
Among the highlights for the team in 2023 was the local National Tree Day event at the end of July, which saw almost 150 community members turn out to plant more than 1000 seedlings in one morning.
All the plant species for the event were selected specifically to support the Superb Parrot flight path through this area.
The continuing strong support from the community for the One Tree for Me giveaways, was another highlight.
"We have such a good following of people asking where and when the next one will be and the thought of what might happen if we let them down has been a real driver for us," Ms Reid said.
"People are really keen to know more about what they can to do to support the environment in the space they have and to hear about the concept behind it all, that is, how their own backyard can become a functional part of a broader bush corridor to support native wildlife, especially the little birds that have suffered the most from habitat loss."
The 11,000 seedlings provided this year brings the total number of seedlings planted since the campaign began to 35,578.