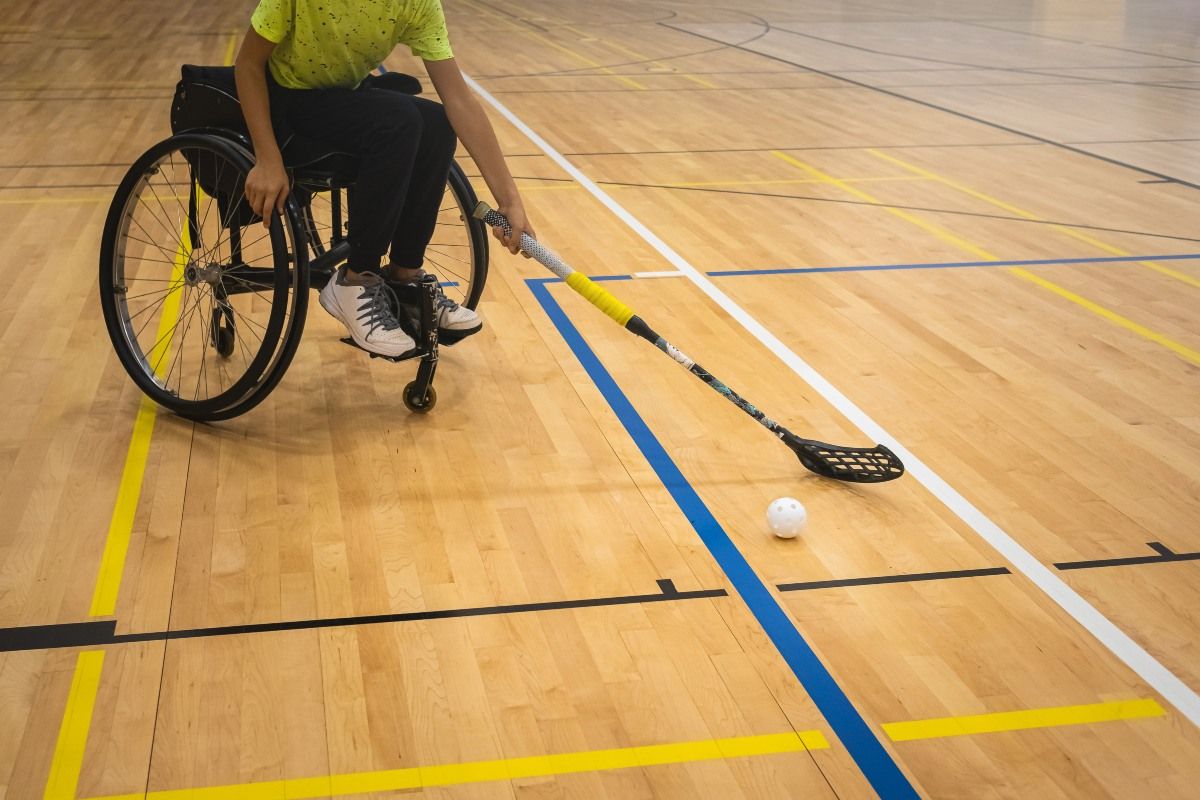 ---
Parks & Recreation
Sport NSW Disability Inclusion Project coming to Wagga Wagga
Published: 11 Oct 2023 2:02pm
A Disability Inclusion Project aiming to support increasing opportunities for school aged children living with a disability to participate in sports activities, is coming to Wagga Wagga this October.
Delivered by Sport NSW, the project is an 18-month participation and community capacity and capability initiative funded by the NSW Government via the Community Sport Recovery Package 2021.
The project is being delivered in three key streams: multi-sport activity days, community information sessions and online webinar events.
Sport NSW has partnered with Disability Sports Australia to deliver the multi-sport days which aim to gain an understanding of the experience of participants and their carers participating in community sport.
The Wagga Wagga Activate Inclusion Sports Day will be held on Tuesday 17 October and is an initiative focused on providing sporting pathways for students aged 5 – 18 years with physical, intellectual or sensory disability.
The program offers children, who are often segregated from mainstream school physical education the opportunity to experience a variety of sport activities in a fun and inclusive environment, with the use of adaptive equipment.
Participants will experience a variety of modified sporting activities on the day, to be facilitated by specialised coaches with the support of students from local universities and community organisations.
Mayor of the City of Wagga Wagga Councillor Dallas Tout said it is great to see inclusive events such as these being delivered in Wagga Wagga, and all over NSW.
"Initiatives like Sports NSW's Disability Inclusion Project are so important to ensure members of the community who are living with a disability have the same opportunities as everyone else," Cr Tout said.
"The Activate Inclusion Sports Day at the Wagga Wagga Multi-Purpose Stadium is an excellent opportunity for young people living with a disability to get involved without fear of judgement or barriers.
"Sport is very important to the people of Wagga Wagga, and efforts to build upon sports inclusivity is something everyone can support."
The sports day will be followed by the Adaptive/Inclusive Sport Community Information Session at the Rules Club Wagga Wagga on Tuesday 17 October from 6pm.
The information session for Wagga Wagga and surrounding communities is a great opportunity for information sharing and to discuss how local sports can be more accessible for all.
Sports NSW invites local sporting volunteers, sports clubs and associations, families/carers, participants living with a disability, service providers and interested parties to join us and hear from Disability Sports Australia, Sports Medicine Australia, and local community service providers.
These events are free to attend. Places are expected to fill quickly, so make sure you register early to avoid missing out.
Wagga Wagga Activate Inclusion Sports Day
Tuesday 17 October, 10am – 1pm
Wagga Wagga Multi-Purpose Stadium, Copland Street, East Wagga Wagga.
To register to participate go to Disability Sports Australia's website.
Adaptive/Inclusive Sport Community Information Session
Tuesday 17 October from 6pm
Rules Club Wagga Wagga, Corner Fernleigh and Glenfield Roads, Glenfield Park.
To register to attend go to Sport NSW's website.