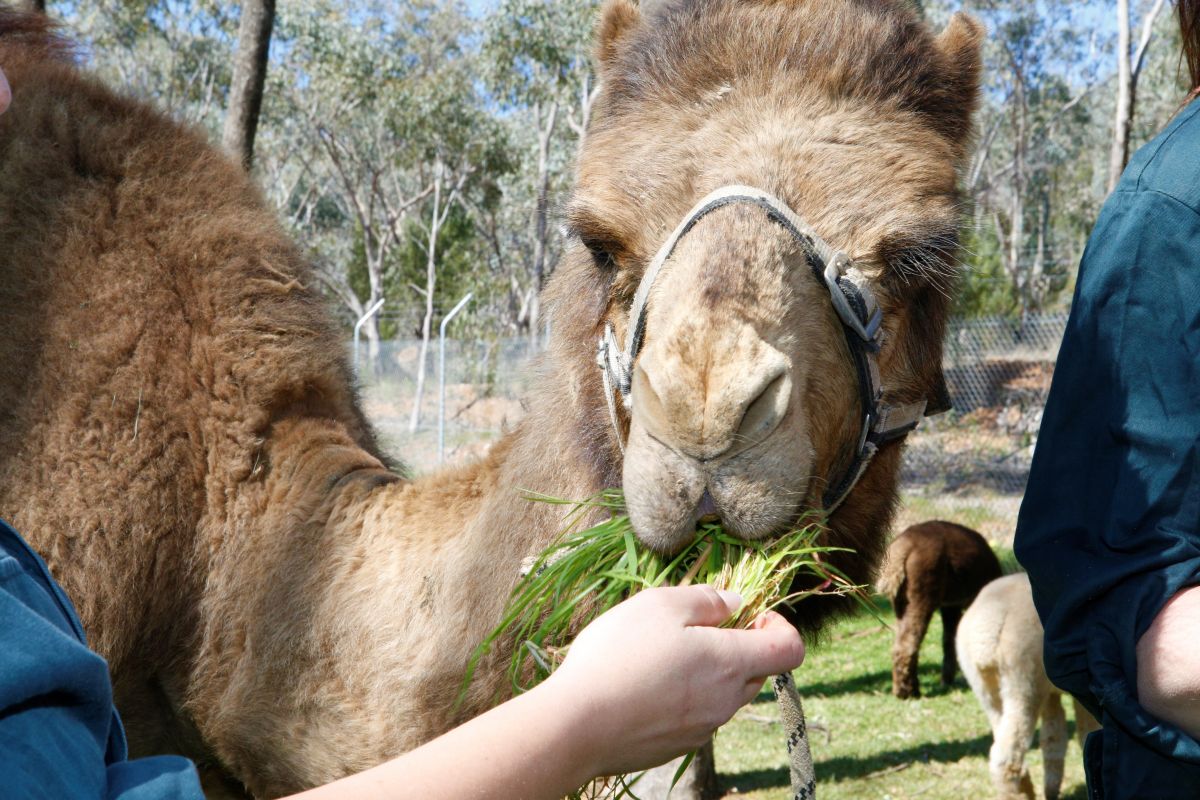 ---
Parks & Recreation
Meet your new neighbours! Wagga Wagga Zoo and Aviary welcome camels 
Published: 08 Sep 2023 12:00pm
Wagga Wagga is now home to two camels with the Botanic Gardens Zoo and Aviary expanding its list of animal residents.
Our new fuzzy friends arrived safely at the zoo at the start of the month and are settling into their new enclosure with quality care from zoo keepers.
Wagga Wagga City Council Zoo Curator Wendy McNamara says staff are excited to have the camels amongst the animals staying at the zoo.
"We have a variety of local and non-local animals here and the camels certainly add to the zoo experience," Ms McNamara said.
"We decided to get them because it's something different that you don't see every day, so we thought it'd be a great addition to what was happening here.
"Camels are fascinating animals that are very social creatures, but also resilient and stubborn.
"They love to scratch themselves and you will often catch them rolling on their backs in the dirt or sand or rubbing against a tree.
"The two camels we have with us are male dromedary camels we have named Dune Buggy and Safari.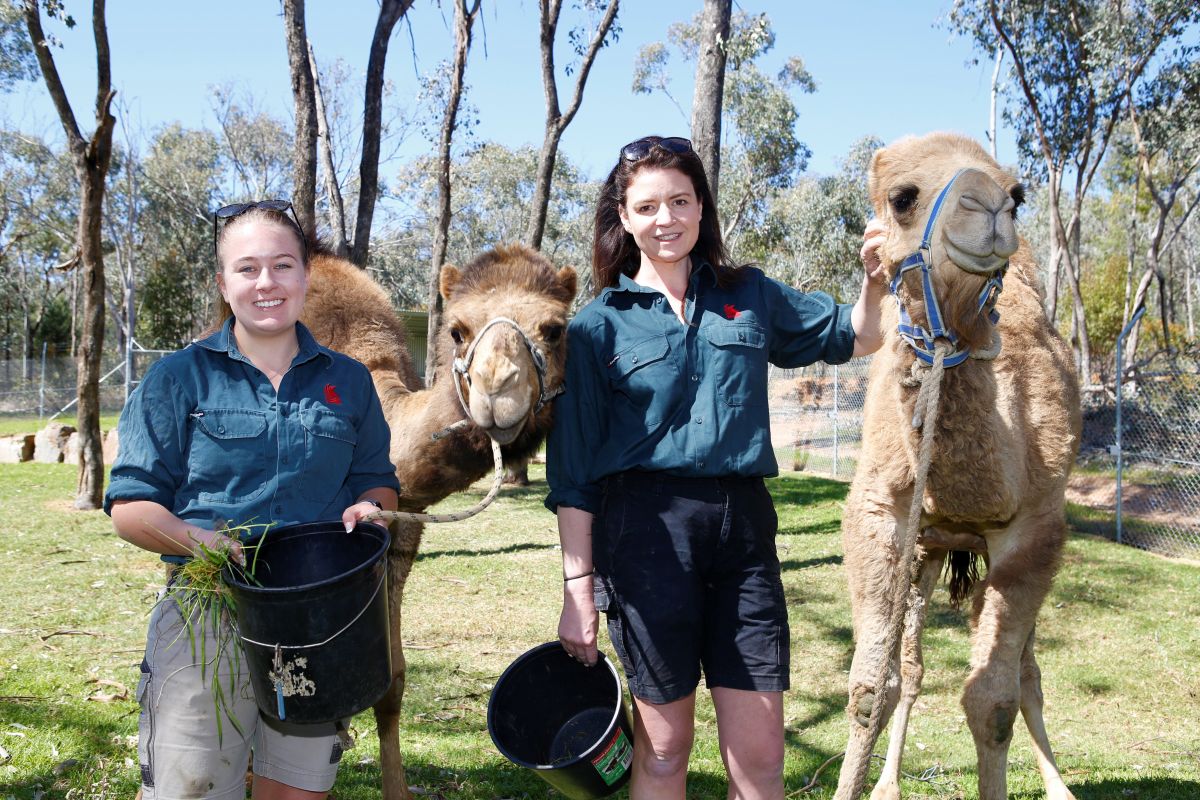 "We got them almost a week ago now. They arrived Friday last week from a camel dairy in Victoria. They've settled in really well and we have been interacting with them every day completing training and getting them used to the lead.
"We are working on their training in the hopes they can be part of public interactions in the future. Luckily, they were handled every day quite easily at their previous home.
"We're really looking forward to learning more about them and for the community to get to know them.
"The camels are excited and ready to meet the community. Come and visit, they're on display every day the zoo is open."
Dromedary camels is the breed of camel most found in Australia. They have a single hump and are typically brown or sandy in colour.
They have a diet made up of grass fibres, thorny plants and dry bushes. However, they will eat almost anything that grows in the desert.
"In the time we've spent together I've really gotten to know their favourite treats as well. They love getting fresh pink grass and lucerne grass for treats."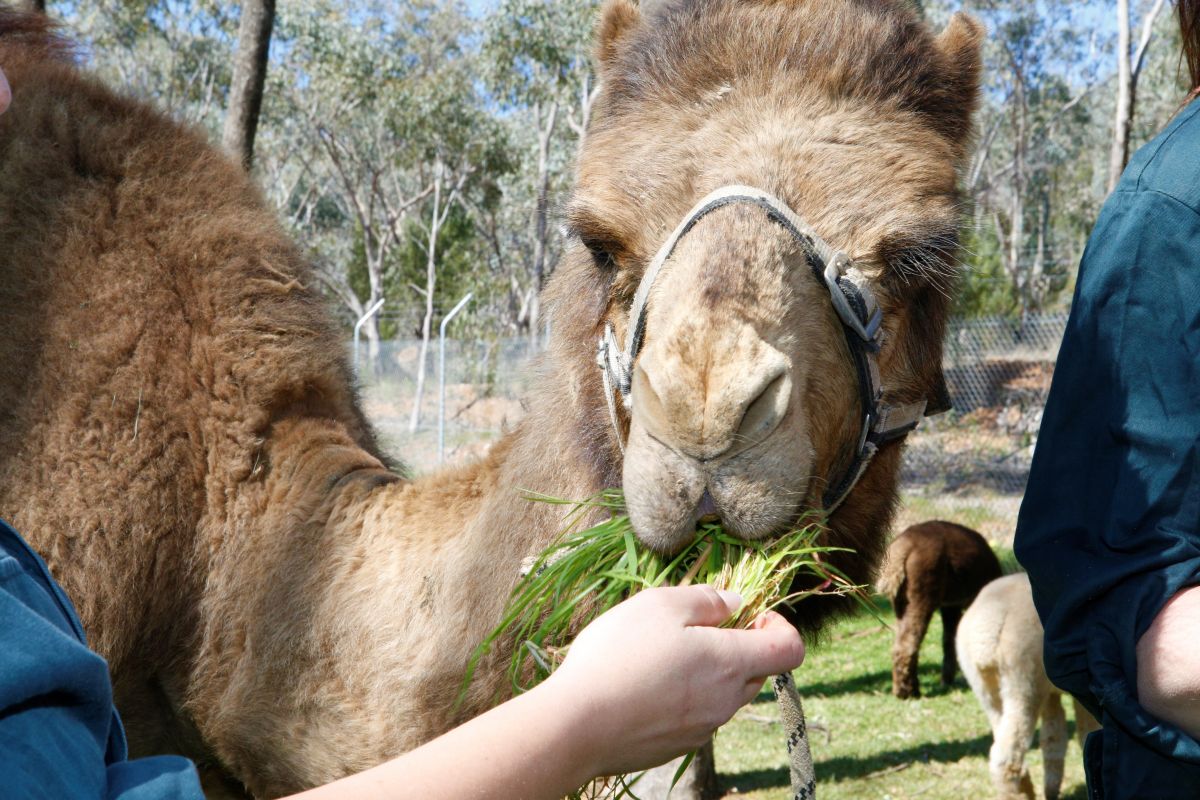 Dromedary camels can go a long time without having to drink because they can drink 100 liters of water at once.
"They can live up to 50 years old as well," Ms McNamara said.
"Dune Buggy and Safari are only two years old, so these ones are still quite small. Hopefully they'll be able to live out their lives here if everything goes to plan."
You can find the camels located near the alpaca and deer enclosures.
The Zoo and Aviary's normal opening hours are Thursday to Monday, 9am to 4pm (no entry after 3.45pm).