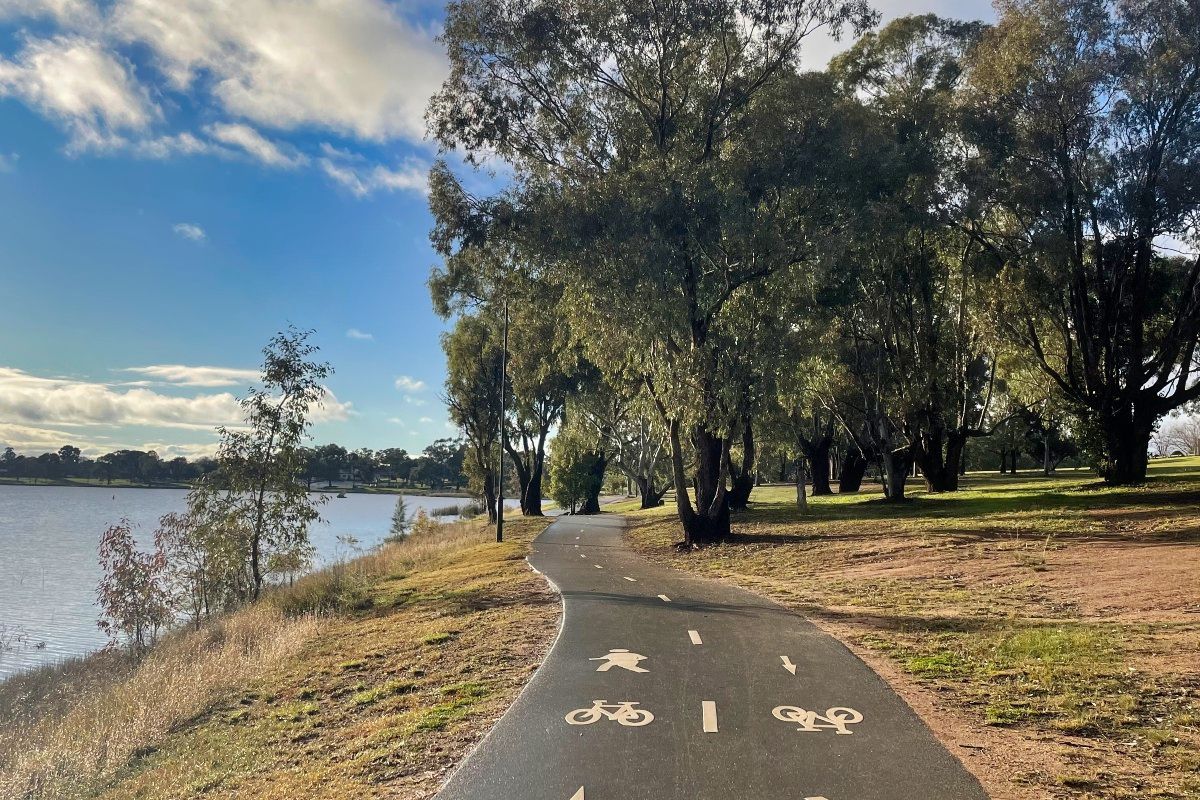 ---
Projects & Works
Wagga Wagga's active travel network continues to grow
Published: 28 Sep 2023 1:42pm
The Active Travel Plan's 56km of shared paths is the one of the largest active travel networks to be built in a regional centre, and the first to be constructed as part of a single project.
The roll-out of the shared pathway network continues with portions of Stage 1 to be completed and planning underway for Stage 3.
50.7 kilometres of Stage 1 and 2 of Wagga Wagga's shared path network has been completed with some sections remaining and planning underway for future growth.
With the weather warming up Council will resume works to continue the Forest Hill link, which will connect Kooringal Road with Forest Hill.
Council recently installed two three-metre-wide bridges over Marshalls Creek at the beginning of this link.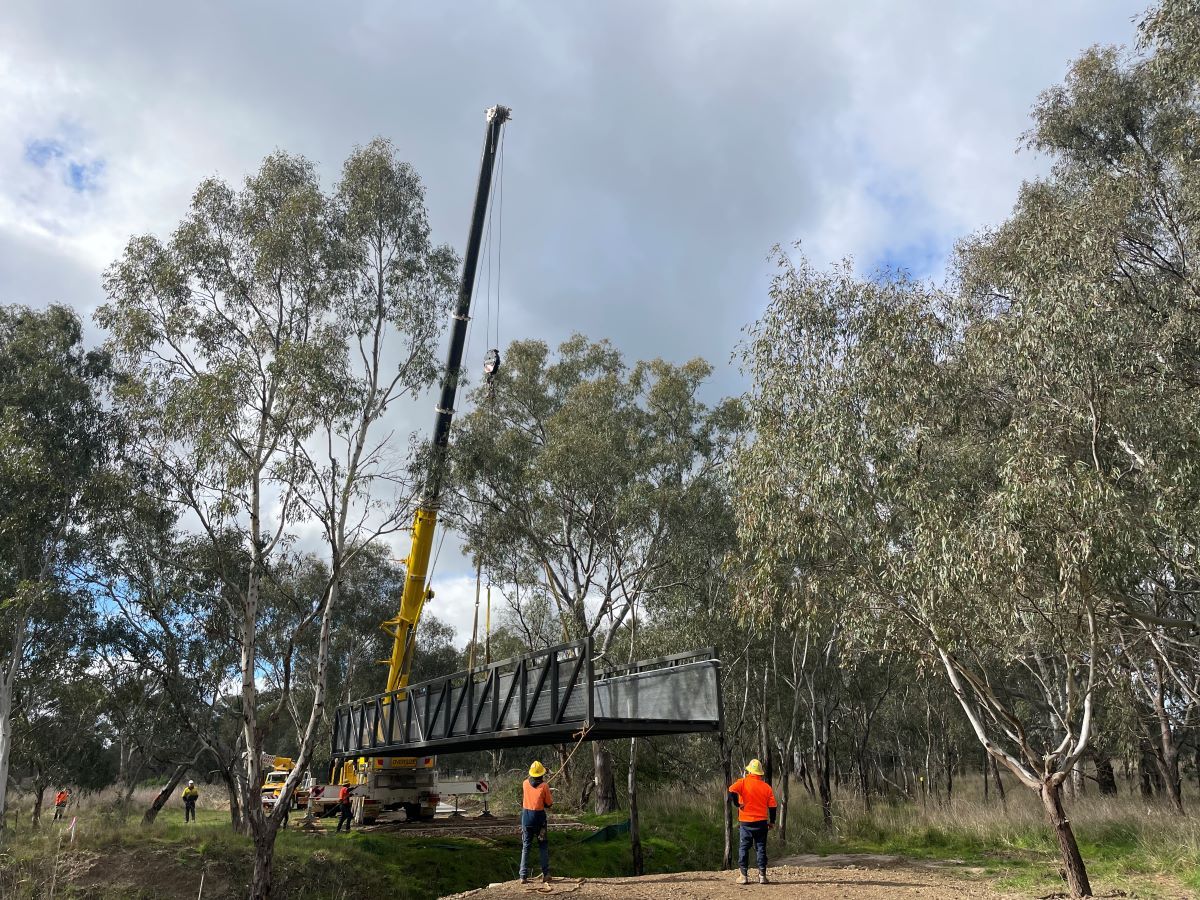 Sections of the network in central Wagga are also expected to resume. This link aims to connect the Bourke and Kapooka links to the CBD so residents can travel into and around the city centre and on to the north of the city via the University link.
Council's Manager Recreation and Economic Development Ben Creighton is excited about what the project will mean for residents of all ages and abilities.
"When completed, the Active Travel Plan's shared pathway will crisscross the city and provide residents with a safe, alterative travel option for commuting, or an excellent path for exercising."
"It's a complex large-scale project that is already delivering real benefits to the city's residents.
"All of this work means that residents have alternative means to commute to work, or a safe network to enjoy the city and suburbs on foot or by bicycle.
"This warmer weather sees many more of our community out and about, and this is particularly noticeable as the evenings get longer."
"Our city is on its way to becoming a regional cycling capital with the Multisport Cycling Complex at Pomingalarna, which can be reached by the network, and the continuation of the Active Travel Plan project," Mr Creighton said.
The Active Travel Plan project is jointly funded by the NSW Government and Wagga Wagga City Council.
Find out where the Active Travel Plan connects with your suburb at: wagga.nsw.gov.au/projects/cycling-network
Enjoy the shared pathways with the following guidelines
Pedestrians have right of way – this includes motorised wheelchair users, mobility scooters and motorised scooters.
Cyclists must use their bell to alert other path users that a bicycle is approaching.
Pedestrians need to remain aware of their surroundings and other path users.
All shared path users are to keep to the left.
Keep moving – if you need to stop, please move off the path if possible.
Be prepared to give way at shared intersections.
Dogs must be kept on a leash.
Animals and children on footpaths can be unpredictable. Slow down and cycle to the conditions.