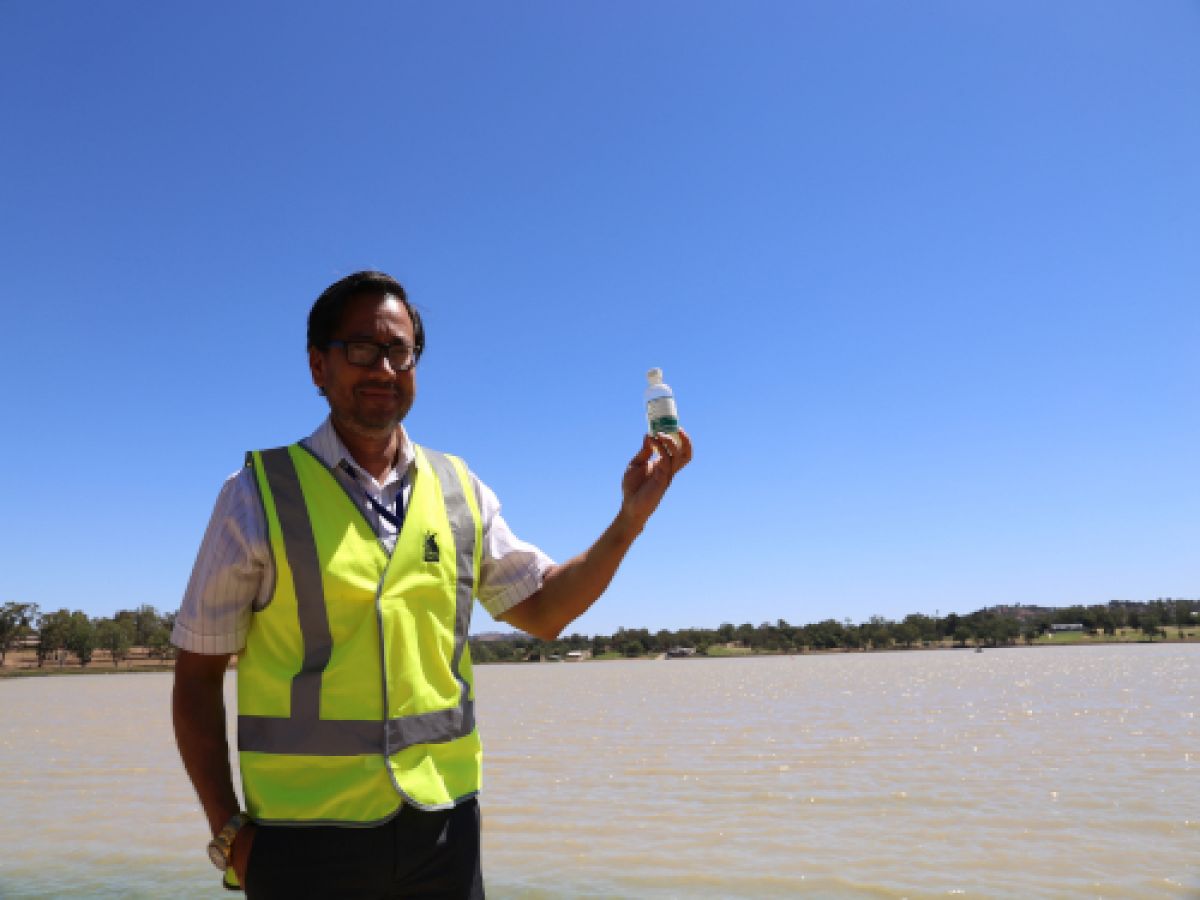 ---
Projects & Works
Lake Albert Ultrasound technology
Published: 08 Nov 2019 3:31pm
The Ultrasound units will remain in Lake Albert for another 16 months after Wagga Wagga City Councillors resolved to extend the trial utilising the system.
The ultrasound technology was installed to keep amounts of cyanobacteria, more commonly known as blue-green algae, within safe levels.
Manager Project Delivery Rupesh Shah said nine solar powered Envirosonic units, installed on five pontoons anchored to the bottom of the lake, disperse sound waves at specific frequencies which have been shown to control algae growth.
After evaluating various options, Wagga Wagga City Council initiated a 12-month trial of the ultrasound technology on 17 December 2018 to determine if the pilot project could assist in controlling algae growth.
"Early tests were very promising and indicated that blue-green algae levels were decreasing," Mr Shah said.
"However, one strain (Microsystis) could not be consistently controlled within the 'Green' alert level.
"The algae blooms have been less visible than previous years, however this may be due to many factors, including the ultrasound units."
Mr Shah said it is important to understand that algae levels will rise and fall depending on nutrient loads in the storm water runoff into the lake and weather conditions.
"There are lot of variables and there is a need to measure the performance over longer periods with more data for accurate validation," he said.
"Ultrasound is still a relatively new technology for controlling algae growth in Australia and around the world."
Regular testing and performance monitoring will be carried out over the next 16 months, before Council receives a new report into the findings.