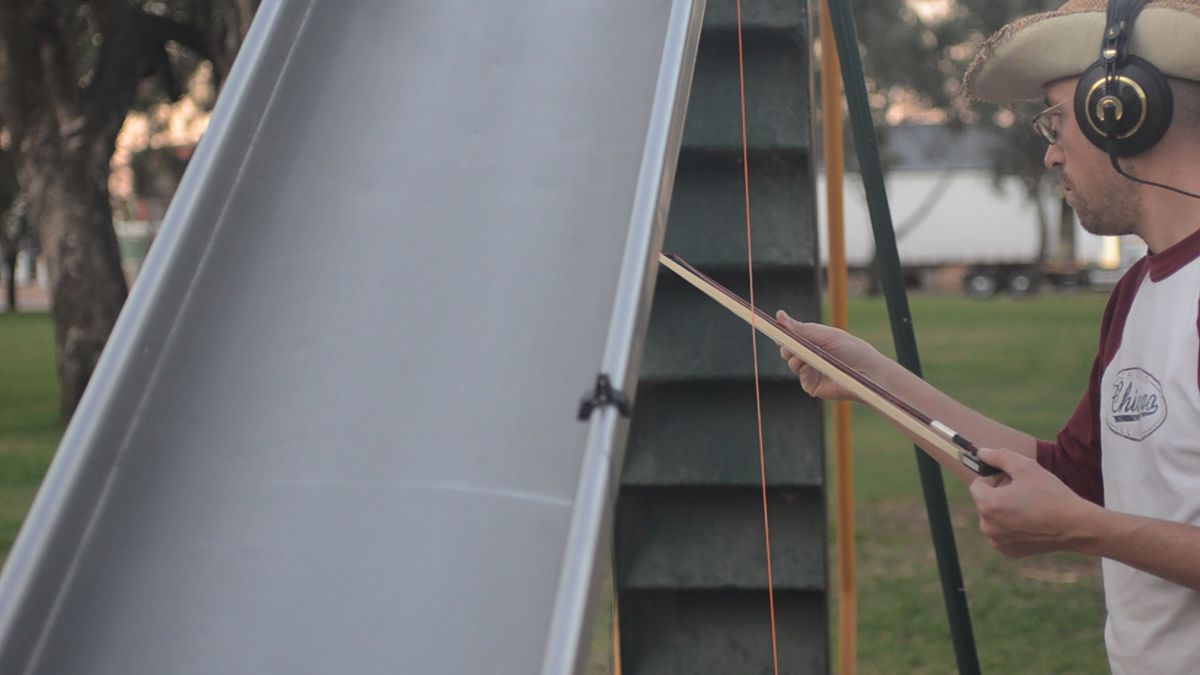 ---
Arts & Culture
Artists selected for the Regional Exhibition and E3 program
Published: 05 Aug 2020 12:09pm
Wagga Wagga Art Gallery continues to support and champion artists who live in or centre their work on the Riverina. Nine artists and two local studios were selected for the Regional Exhibition and E3 art space programs during 2020-2021.
The exhibition program will be formed by artists with practices driven by a robust enquiry and investigative approach to their work that engages powerfully with the Riverina.
The first artist selected to exhibit at the Gallery is Leeton based musician, Jason Richardson, whose practice incorporates the Riverina surrounds since 2006. Jason's exhibition Soundscapes opened in The Channel space on Saturday 25 July.
Other artists selected to deliver exhibitions in 2021 include recent graduate, Alice Ham, an emerging artist from Oberne Creek. Her work addresses the entangled nature between landscape and culture, and the history of colonial Australia.
Established painter Mark Dober will undertake a residency in Wagga Wagga, creating large-scale watercolour works on site centred on the Murrumbidgee River.
A collective of contemporary artists from Wagga-based supported studio, The Art Factory, celebrate five years since the establishment of the studio with a group show in mid-2021.
Multidisciplinary artist Amanda Broomfield will explore the life and times of inspirational Mt Erin nun, Sister Liguori, connecting her story with contemporary society through ceramics, found objects, video and performance.
Annabel Nowlan will explore her connection to regional NSW, incorporating rural themes and her relationship of place and personal experience at her family farm in Bimbi, NSW.
The E3 Art Space Program continues with exhibitions and workshops by the Wagga Wagga Potters Club Inc, Karen Walsh, Lorraine O'Hara, Millie Hocking, Susan Wood and Yolanda O'Neill Keane.
Exhibiting artists will also be invited to present talks, workshops and performances to supplement their exhibition, and give the community an opportunity to engage directly with the artists.
The program highlights the Gallery's ongoing support for artists focusing on the Riverina region by providing opportunities to present contemporary practices that are relevant to our community.
You can find out more about the artists and exhibitions on the Art Gallery's website www.waggaartgallery.com.au