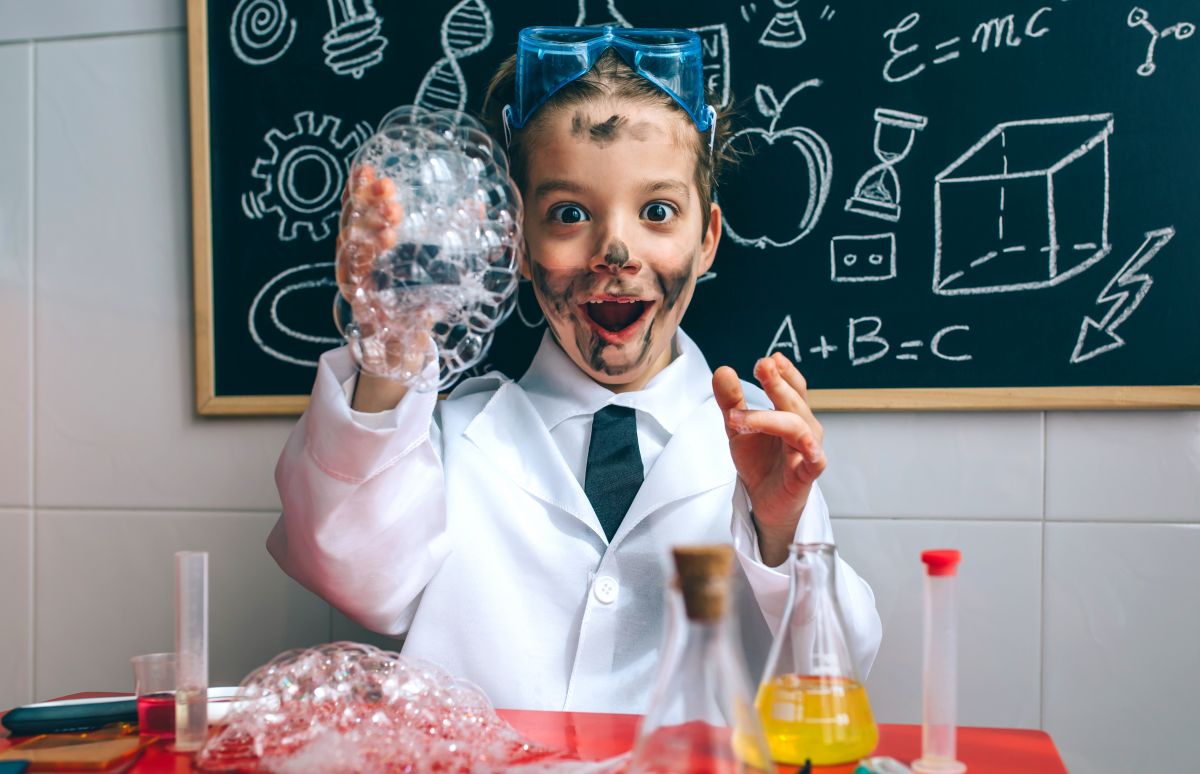 ---
Community
Festival to explore the wonders of science "virtually"
Published: 14 Aug 2020 11:58am
If you love science and learning while having fun, then this year's National Science Week Festival has you covered!
Wagga Wagga City Library is partnering with other science communicators and educators, for the 2020 event, which runs from Monday 15 August to Saturday 23 August.
Manager Library Services Claire Campbell said the festival will be a little different this year due to COVID-19 restrictions.
"The Library is proud to be part of this uniquely virtual, online Science Week, which will feature a range of stimulating online science experiences for all ages, and all for free," Ms Campbell said.
"The program will deliver an engaging mix of pre-recorded and interactive livestream events.
"You can discover the science of light and sound, join in Digital Storytime, explore the universe from home, or watch one of the films from the International Science Film Festival from the comfort of your own home.
"These activities are possible thanks to a grant from Inspiring Australia and Inspire NSW."
As a member of the Riverina Science Hub, Wagga City Library will join with SciVR Science, Charles Sturt University (CSU), Macquarie University, and TwistED Science in delivering the festival events.
For kids and families:
Join Celia and John from CSU each weekday morning at 7.10am on the Riverina Science Hub Facebook page for bite-sized science facts.
Participate in two loud, messy and educational family live-streamed science workshops from TwistED Science, Bubblemania and Flash Bang, or discover the Wagga Wagga City Library's popular four session program, Little Bang Discovery Club on Demand.
Wednesday and Friday at 10am, visit the Wagga Library Kids Facebook page for a science themed Storytime and experiment demonstration. Pick up your take-home experiment kit from the library, which has everything you need for both experiments, plus a bonus activity.
For adults:
Stream the International Science Film Festival into your home or explore the universe with the SciVR team from Swinburne University.
Make sure you drop into the library to collect your Mini VR or Rock-VRCardboard headset to fully activate your 3-D virtual space experience.
Listen to author James Bradley discuss his novel Ghost Species, an exploration of connection and loss in an age of planetary trauma.
The National Indigenous Science Education Program, which in 2019 won the Australian Museum Eureka Prize for STEM Inclusion, will also move online this year.
For event and registration details, visit Riverina Science Festival Online