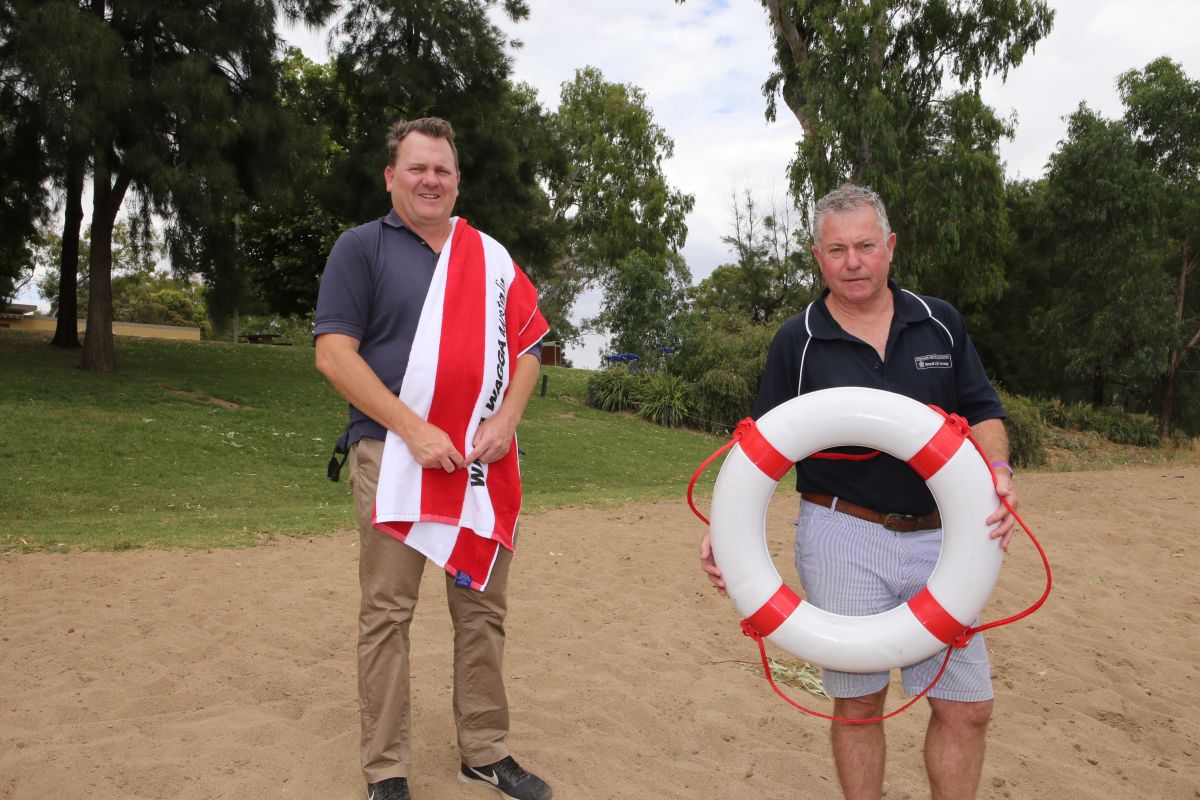 ---
Community
Outback Lifesavers program comes to Wagga Wagga
Published: 01 Dec 2020 12:00pm
Wagga Wagga City Council and Royal Life Saving NSW have partnered to deliver New South Wales' first Outback Lifesaver program. Up to 120 primary-aged kids will participate in Wagga Wagga during Term 1, 2021.
Royal Life Saving NSW and Wagga Wagga City Council have worked together over recent months to bring the brand new Outback Lifesaver program to life with the State's first (pilot) program commencing in January 2021.
Renee Amidy, Royal Life Saving's Outback Lifesaver Coordinator says "The program is aimed at children aged 8 to 13 years and will be conducted in local pools and inland waterways. Outback Lifesaver is all about active fun! The skills and experiences that these children will gain in the program will provide for future generations of community lifesavers."
A long-time advocate of river safety education, Councillor Vanessa Keenan said the most effective way to raise awareness is to teach children skills and knowledge as early as possible.
"Kids are also great at reminding us adults when we get complacent around safety," Cr Keenan said.
"We live right alongside one of the most dangerous inland waterways in the country but there is no reason why we can't respect the river and enjoy all it has to offer and for our kids to learn how to do so also."
Peter Cook, Strategic Recreation Officer from Wagga Wagga City Council was instrumental in ensuring appropriate funding and support for this valuable community program. "Council is committed to the region's local inland water safety management plan," he says, "and Outback Lifesaver provides an excellent community engagement and education opportunity."
The Outback Lifesaver Program seeks to provide participants with:
* increased aquatic skills and proficiencies for a range of aquatic environments
* increased aquatic and community safety knowledge relevant to local surroundings and conditions
* increased understanding of local aquatic environments, including pools, rivers, lakes and dams and their associated risks and hazards
* great fun and enjoyment – lots of laughter with friends and peers
* an appreciation for local aquatic environments and the need to respect such environments
* health, well-being and social outcomes
* enhanced understanding and support for safe local communities.
Key Messages:
Wagga Wagga City Council is proud to host the very first Outback Lifesaver program in the State and hopes its success will encourage more councils to adopt it through their own community water safety action plans.
The Outback Lifesaver program has been developed to provide children in, and across our regional and remote communities with basic water safety and lifesaving skills.
Outback Lifesaver uses a unique delivery mode over 10 weeks that includes participation at both swimming pool and river locations.
Bookings are open now and spaces are limited. More information can be accessed at royalnsw.com.au/EDUCATION/Outback-Lifesaver
Program Info:
This program will run on Sunday mornings between 9-11am. Sessions will run for 1 hour with start times dependent on age.
Start Date: Sunday 17th January 2021 at Oasis Aquatic Centre (proficiency swim).
Session dates: Sunday 31st January at Wagga Wagga Beach.
Water conditions and weather will be constantly reviewed for safety, alternate venue if required will be at Oasis Aquatic Centre.
Enrolments are open now at royalnsw.com.au/EDUCATION/Outback-Lifesaver
Support for this program will be provided by both paid staff and parent volunteers. Volunteers are encouraged to contact Royal Life Saving directly.