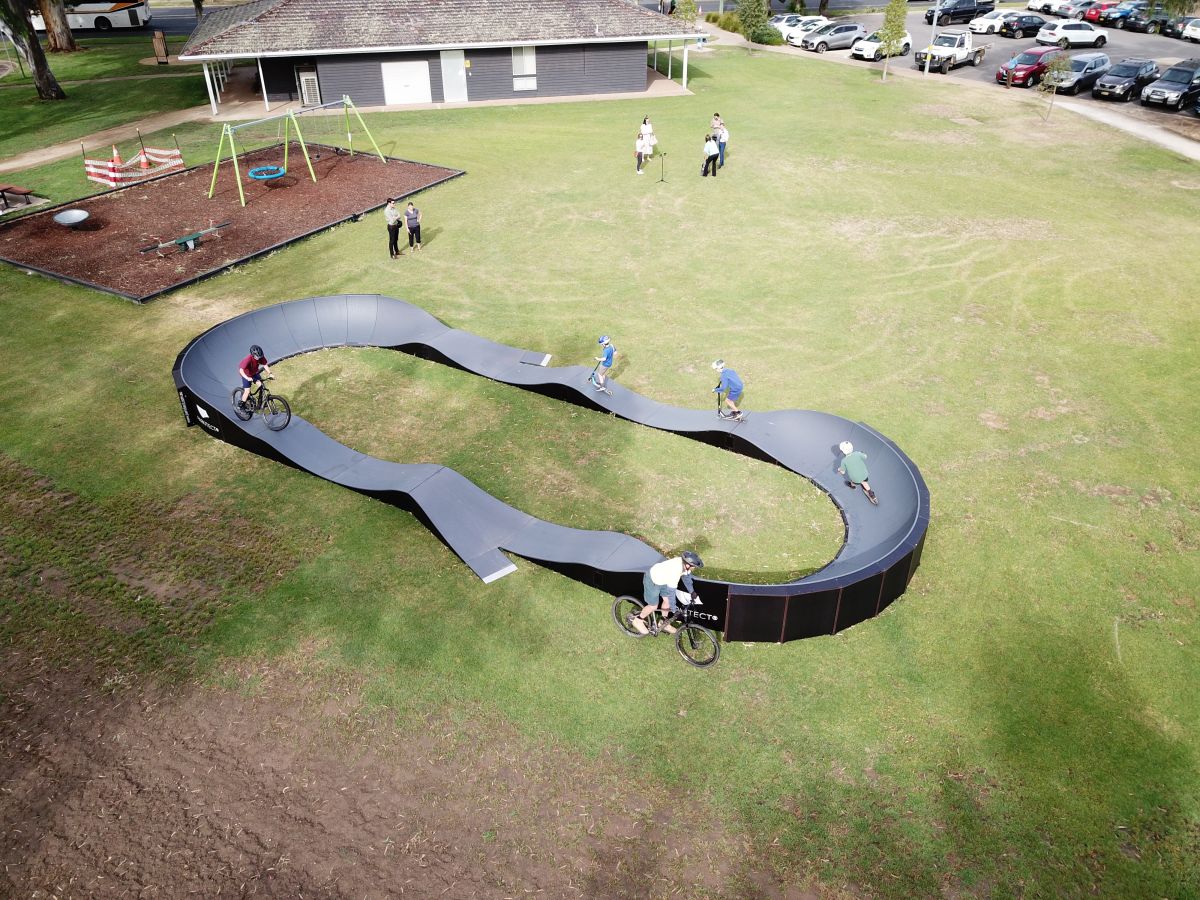 ---
Events & Tourism
TAKE A RIDE! A modular pump track activated in the CBD
Published: 03 Dec 2020 9:25am
The young and young at heart in Wagga Wagga now have the chance to take a spin around a mobile pump track, which has been activated in the city as part of the Places to Love program supported by the NSW Government.
The pump track was installed this week behind the Visitor Information Centre on Tarcutta Street.
Council's Visitor Economy and Events Coordinator Fiona Hamilton said it is one of several activations planned in the city as part of the program.
"The Places to Love demonstration project is a partnership between NSW Department of Planning, Industry and Environment (DPIE) and six councils across NSW, with Wagga Wagga the only regional city included in the pilot project," Ms Hamilton said.
"The aim is to make public spaces more vibrant and active through temporary and semi-permanent change."
The $40,000 pump track has been co-funded between Wagga Wagga City Council and from the DPIE Places to Love grant funding program.
Ms Hamilton said the pump track's mobile nature makes it a great asset to the broader community.
"It gives us the versatility to install it temporarily on different sites to be part of local events and to activate spaces," Ms Hamilton said.
"The 36-metre long surface can be ridden by all ages and all abilities on bikes, skateboards, in-line skates or scooters and will hopefully encourage participation and physical activity across the generations."
Places to Love is part of the State Government's Festival of Place – an inaugural celebration of public spaces across NSW through virtual and physical events.
To find out more visit dpie.nsw.gov.au/festival-of-place