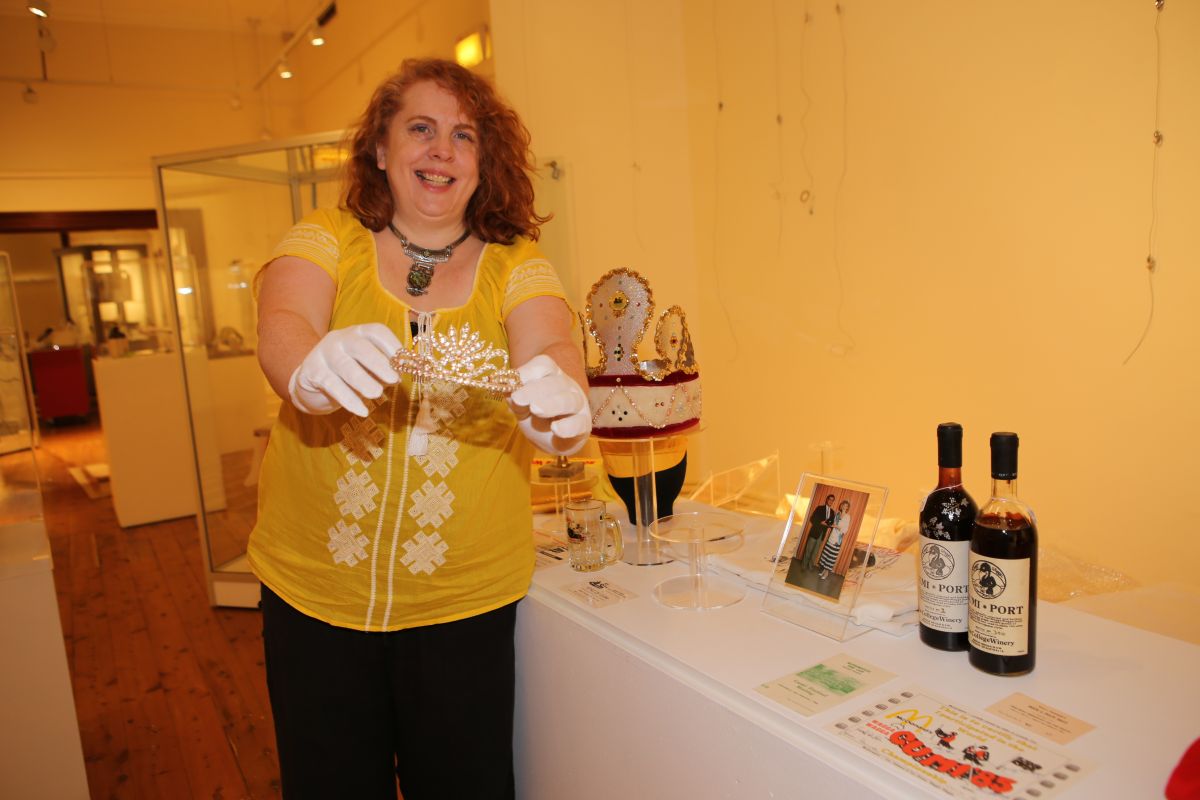 ---
Arts & Culture
Taking a step back in time with Made in Wagga: Retrospective
Published: 11 Dec 2020 1:20pm
From the industries which helped drive the growth of Wagga Wagga to some of the city's unique events, the Museum of the Riverina's latest exhibition shows us why the city is such a unique place.
Launched on Tuesday (8 December 2020), Made in Wagga: Retrospective is a fresh take on the original Made in Wagga exhibition held in 2005.
Curator Michelle Maddison said the retrospective features items mainly from the museum's permanent collection, including some making their public debut.
"Visitors to the exhibition will see a range of stories and associated objects highlighting aspects of the city's history," Ms Maddison said.
"A well-loved object featured is the Gold Chiko Roll displayed in the Handy Chiko Holder. We're very proud to say in this city that the Chiko Roll was launched in Wagga, so to have the Gold Chiko Roll displayed in this novelty holder just adds a bit of fun.
"For the first time, we'll have the full Dunlop Weatherproof Factory collection displayed including a riding jacket, a Sou'wester hat and a beautiful pair of ladies' waterproof shoes that are high-heeled and all, from about 1945."
There is also a collection of Gumi Festival memorabilia and some objects from the history of Kendell Airlines donated to the museum by Geoff Breust, former CEO of Kendell and Rex airlines.
Among other items on display are Murrumbidgee Milling Company products, a Riverina Movement badge from 1931, and bricks from Willis Brickworks.
Museum Manager Luke Grealy said the museum has new objects and stories in its permanent collection that have never been publicly exhibited.
"Made in Wagga: Retrospective talks about all those gorgeous things, from Gumis to airlines, that were created in our wonderful city," Mr Grealy said.
"We're expecting there'll be quite a mix of audience members coming in to see these new objects and local stories, from young people who're curious about the past to the people who remember these businesses, who worked there or shopped there.
"So, come down to the Museum of the Riverina Historic Council Chambers site, which will be nice and cool and has plenty of space for families to relax, and learn about the history of Wagga Wagga over the summer holiday period."
Made in Wagga: Retrospective runs from 8 December 2020 to 4 April 2021.
For more details about the exhibition and opening times, visit museumriverina.com.au