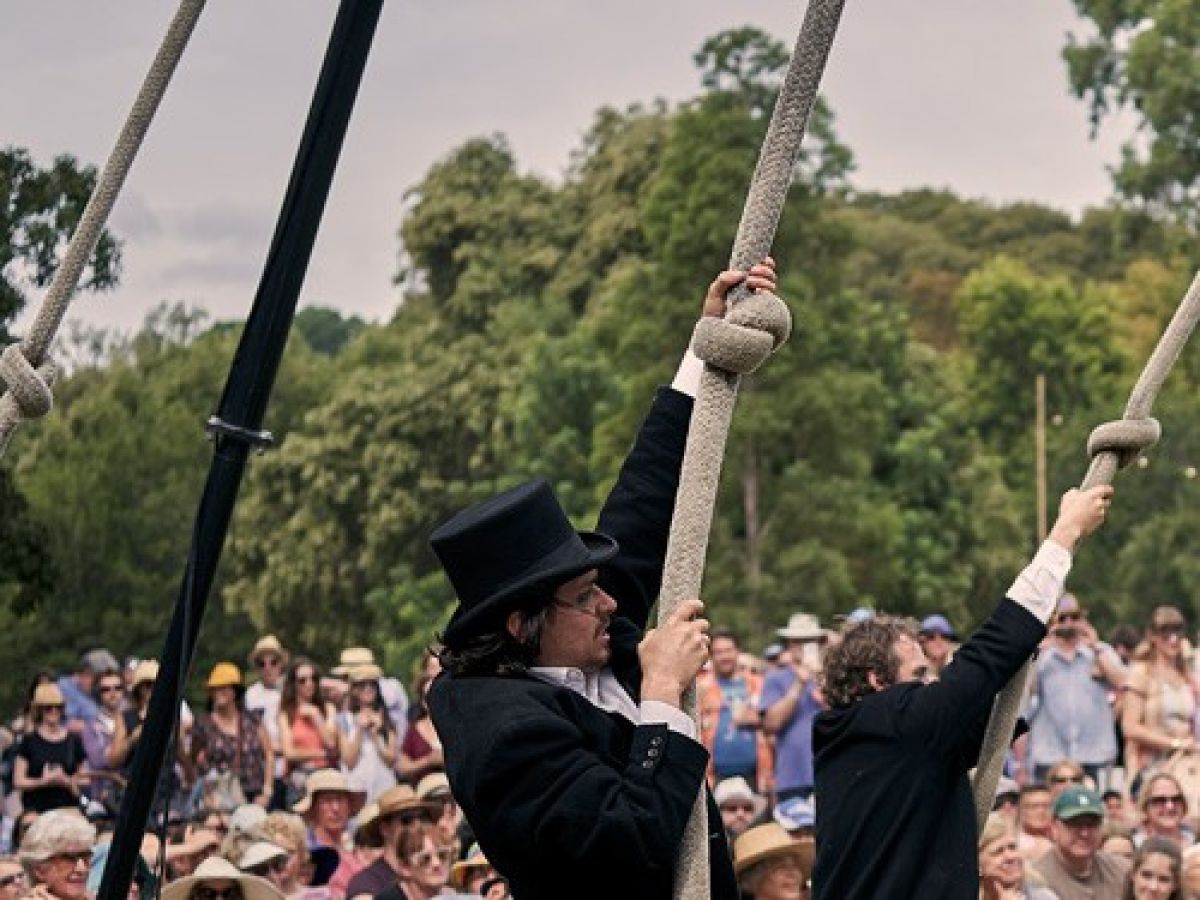 ---
Arts & Culture
World-class The Bells to ring in Wagga Wagga
Published: 14 Feb 2020 1:40pm
Is it musical bell-tolling? Is it acrobatics? Is it outdoor theatre? The Bells is all three.
Coming to Wagga next Saturday, 22 February, The Bells is a free community event.
Bring your picnic, bring your friends, bring the family and enjoy this astonishing performance by the 5 Angry Men theatre group.
"We are so pleased to be able to bring world-class entertainment to Wagga and offer it for free to our community," Civic Theatre Manager Carissa Campbell said.
"In 2019 they played at festivals across the country including Splendour in the Grass and Womadelaide. The performance is full of energy and just fabulous to be part of."
To begin, the cast work their way through the crowd on black vintage bicycles - ringing their bicycle bells as they process through the onlookers to the bell-tower. Their task begins and instantly, the air is full of flying bodies and the sound of enormous church bells - commanding the attention of any and all within sight or earshot.
At its heart, The Bells is a task - an enormous creative task that is being tackled by the performers. They attack their work with manic determination. The results are comic, triumphant, tragic and absurd.
The performance starts at 7.30pm with pre-show entertainment by Charles Patterson from 6.30pm. You are invited to arrive early and bring a picnic to enjoy as the sun sets over the Wollundry Lagoon.
PLATFORM, an accessible chill-out space for people of all ages and abilities, will be at the event.
More information at civictheatre.com.au or contact the Box office on 6926 9688