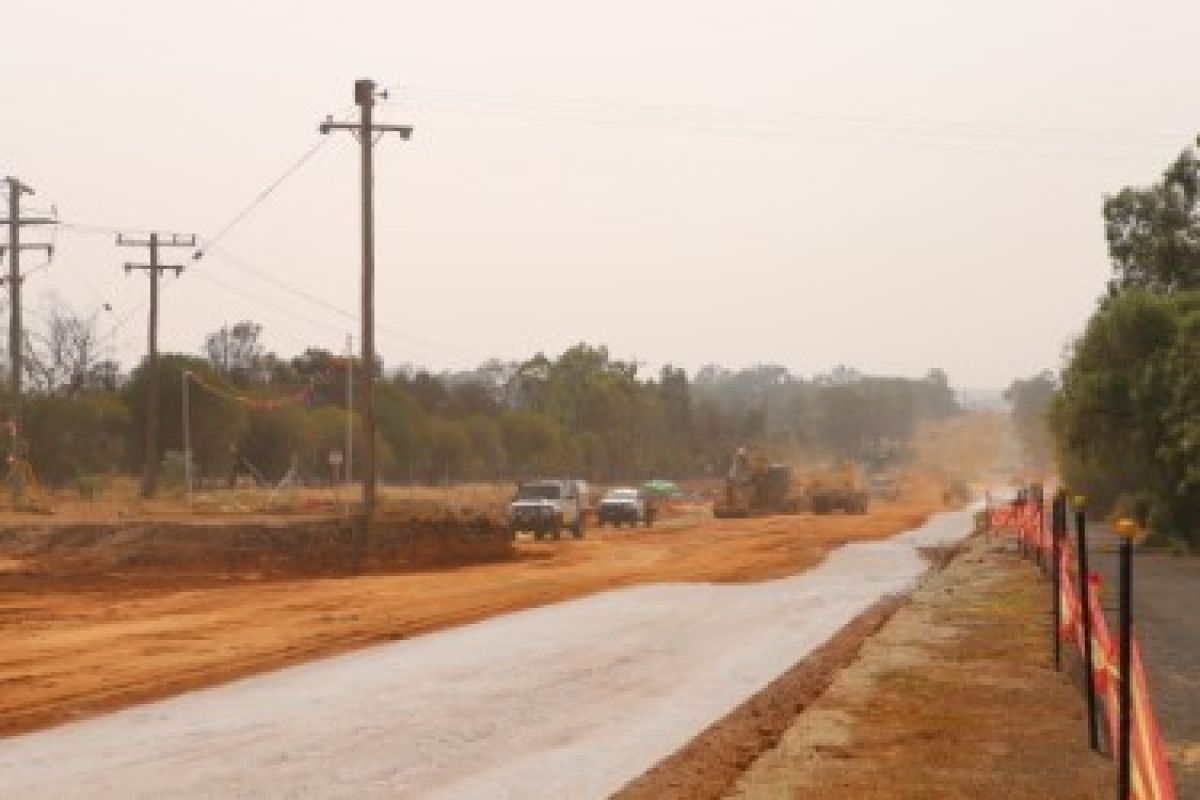 ---
Projects & Works
Farrer Road Stage 2 set for start
Published: 31 Jan 2020 3:00pm
The second stage in the $6.4M widening and reconstruction of Farrer Road in Wagga will start on schedule early next week.
Work on Stage 2 starts on Monday 3 February and will result in the closure of Sturrock Drive at the intersection of Farrer Road until the 20 March, weather permitting.
Wagga City Council Senior Project Manager Silas Darby said the first stage had presented a number of challenges which resulted in some changes to the construction timeline.
Stage 1 was originally scheduled for completion on Friday 31 January, but has been pushed out to 8 February, weather permitting, after a section of gravel was identified for replacement in the early works.
"It was found that the base course material did not reach the correct densities and it was decided that, although the results were marginal, it was prudent to remove the section of gravel and replace it so as to avoid future potholing and inconvenience to the road users," Mr Darby said.
"Also, the impact of the bushfires in areas outside of Wagga affected the works when a power pole could not be removed before 31 January. The pole has now been relocated.
"Resources to do that job were taken out of Wagga … it was a lengthy delay which the contractors worked around but it's those sorts of unforeseen circumstances which can affect a project, and we had a few to deal with this time around.
"We are on track for the start of Stage 2 and once again we thank motorists and residents for the patience and understanding as this important piece of infrastructure progresses."
Motorists and residents will have access to Farrer Road from the western end, via Boorooma Street, along with the re-opening of Lindrum Way after the completion of Stage 1.
The project, being funded by Wagga City Council, will deliver a new 1.9km road with a wider corridor and additional turning lanes.
The upgraded road will have the capacity to service increased traffic flow resulting from the development of residential subdivisions, and growth of nearby educational institutions including Charles Sturt University and The Riverina Anglican College.
Stage 3 is scheduled between 23 March and 24 April, with Stage 4 from 27 April to 30 June.