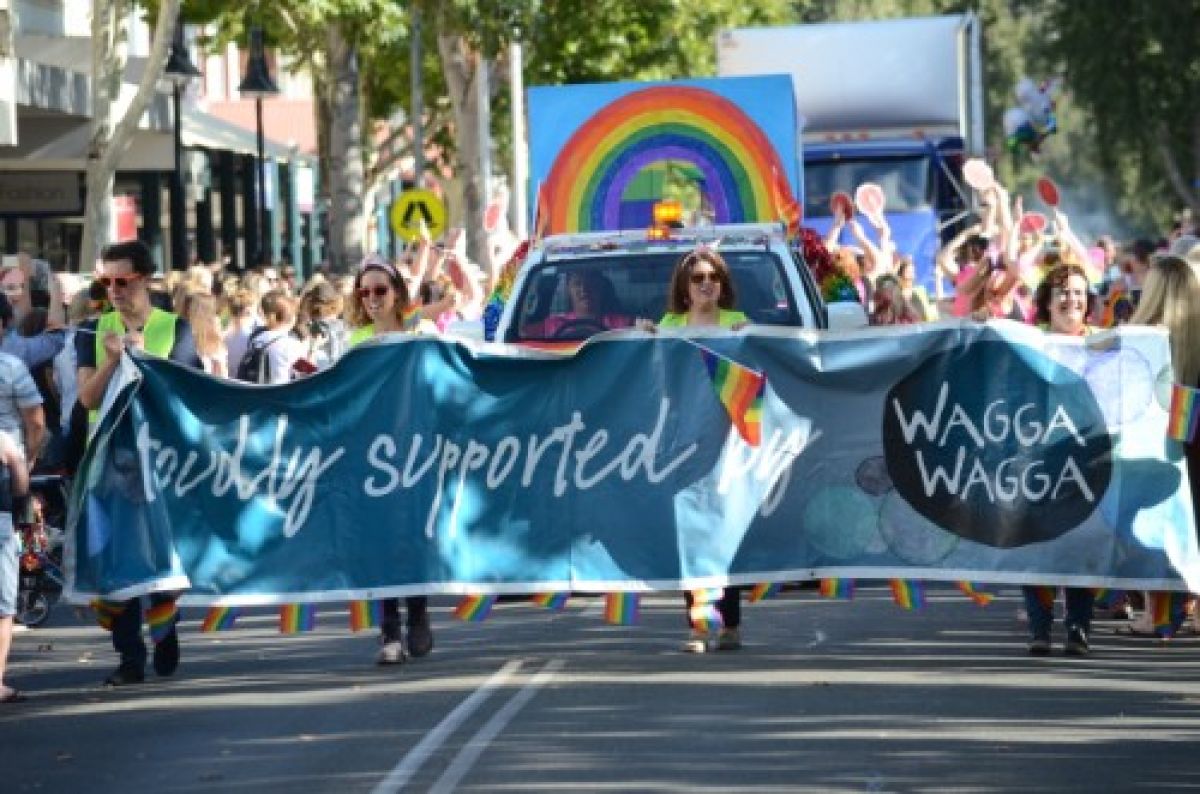 ---
Community
Millennials are on the move: Welcome to Wagga
Published: 26 Jun 2020 1:30pm
More Millennials are migrating to regional areas and that means it's time to extend a warm Wagga Wagga welcome.
So says Mayor of the City of Wagga Wagga Councillor Greg Conkey OAM who welcomed news this week that Sydney and Melbourne lost more residents to the regions than they gained in a five-year period.
The Regional Australia Institute (RAI) findings in its "The Big Movers" study revealed population trends around the country, and confirmed that regional Australia attracted more people than it lost to capital cities during the last Census.
In the five years to 2016, Sydney saw a net loss of 64,756 people to regional Australia, Melbourne 21,609 and Adelaide recorded a small net loss of around 1,000 residents. Brisbane bucked the trend with a net gain of 15,597 people.
Between 2011 and 2016, more than 1.2 million people either moved to regional Australia or moved around regional Australia from one location to another.
While the latest Census figures showed that regional Australia attracted 65,204 more people than it lost to capital cities, the trend is certainly not new. For the decade 2006-2016 more than 135,000 people moved from capital cities to regions than the other way around.
"Those numbers bode well for regional centres, particularly Wagga Wagga," Cr Conkey said.
"We're a regional capital city which attracts people for our proximity, our lifestyle, our business and investment opportunities and, importantly, our cultural diversity and inclusion.
"We are a city which the State Government believes has the potential to grow to 100,000 people in the year 2038.
"The investment in infrastructure that is taking place around our city right now is quite substantial compared to other cities and we will continue to build on those economic foundations to be well placed for an increase in population."
Cr Conkey said he would urge any person wishing to migrate to the regions to consider Wagga Wagga at the top of their list.
"You cannot dismiss a regional capital city as a serious contender for your next stage in life … a number of factors including cost of living, housing prices, commute times and general liveability are all advantages to regional living."
The Big Movers looked at the movement of Millennials (20-35 year olds). It found that while 178,961 Millennials moved to capital cities from regional Australia, more than 200,000 moved between regions.
Sydney also saw a net outflow of Millennials. Some 37,000 Millennials moved from Sydney to the regions, with 32,500 moving the other way.
RAI chief executive officer Liz Ritchie said one of the key trends uncovered in the research was that most people who left a city for a move to the region, stayed in their respective state. Regional NSW drew the most people from capitals with a total of 159,328 moving between 2011 and 2016.
"Understanding the way the population moves around regional Australia is an important first step in identifying the reasons people are attracted to some places instead of others. This understanding can help to shape a population policy for regional communities," Ms Ritchie said.