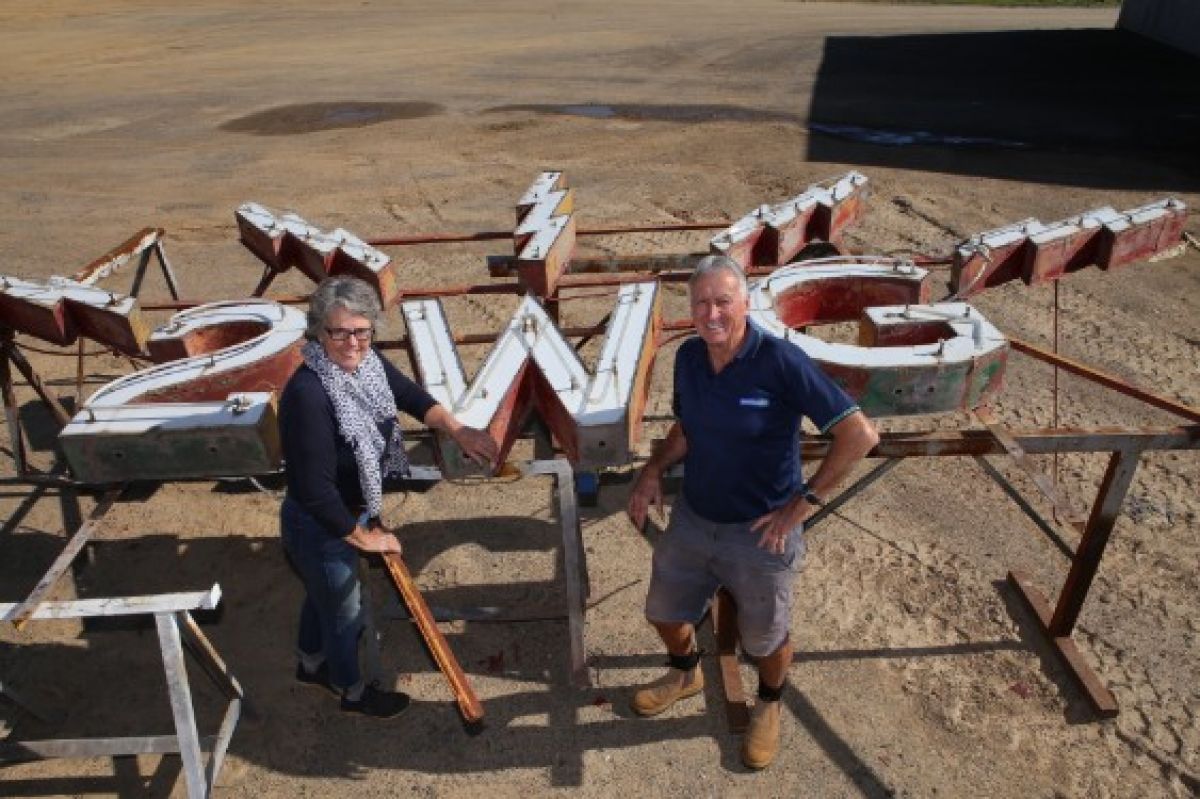 ---
Community
Grants funding helps restoration of iconic Wagga sign
Published: 15 May 2020 1:32pm
The city's iconic 2WG radio sign is in the early stages of being restored to its brilliant best by a group of central Wagga Wagga residents.
The flashing red and green neon sign is part of a heritage restoration project which is being part-funded through Council's Annual Grants program 2019/20.
The program is an important funding opportunity for local community groups and clubs. Submissions for the Annual Grants Program for 2020/21 is currently open and set to close on Monday 25 May at 4pm.
The 2WG sign restoration project is a fine example of the Annual Grants program in action.
Project instigator Janet Bowen said it was an idea she put to residents of the Fitzmaurice Street apartment building upon which the sign has stood since the 1930s.
"The sign sits right above my kitchen window," Mrs Bowen said.
"I was discussing it with other residents and we thought 'why not, let's give it a go' and decided we would try to source some funding for the project.
"We were successful in securing funding through Council and the Annual Grants program. It's a fantastic opportunity available to the community to progress projects that will benefit the community."
Residents Brian and Jan Hay were fully supportive of the idea and have taken a role in organising the restoration.
"There has been various offers from the community to help towards the restoration," Mrs Hay said.
"It's something I think the whole community will appreciate, particularly those residents who remember the flashing sign when the radio station was located in this building."
Council's Annual Grants Program 20/21 will deliver $227,000 in funding support toward a diverse range of community projects and programs. More information can be found at wagga.nsw.gov.au/grants
Annual Grant Program categories and funding amounts available
Community Programs & Projects ($500 - $5000)
Recreational Facilities ($500 - $7500)
Neighbourhood & Rural Villages ($1000 - $5000)
Rural Halls ($5000 - $10,000)
Arts, Culture and Creative Industries ($1000 - 5000)
Local Heritage ($500 - $10,000)
Events ($500 - $7,500)
Natural Environment ($500 - $3,000)
Youth Led Initiatives ($500 - $3,000)
Small Business ($1000 - $10,000)
HERITAGE GRANT: Jan and Brian Hay are residents in the Fitzmaurice Street building which is home to the iconic 2WG sign. The couple is taking a lead role in the restoration of the 1930s neon flashing sign with the help of funding through the Annual Grants program.