---
Community
Drive So Others Survive: motorists urged to take the pledge
Published: 16 Nov 2020 3:27pm
Large yellow ribbons are being prominently displayed at Wagga Wagga Civic Centre and along several roads across the city during National Road Safety Week 2020.
The ribbons are part of Wagga Wagga City Council's support for the campaign, which runs from 15–22 November, and is an annual initiative of the Safer Australian Roads and Highways (SARAH) Group, government and road safety organisations.
Today's local launch was attended by Peter Frazer, the founder and president of SARAH, and Transport for NSW and Riverina Highway Patrol representatives.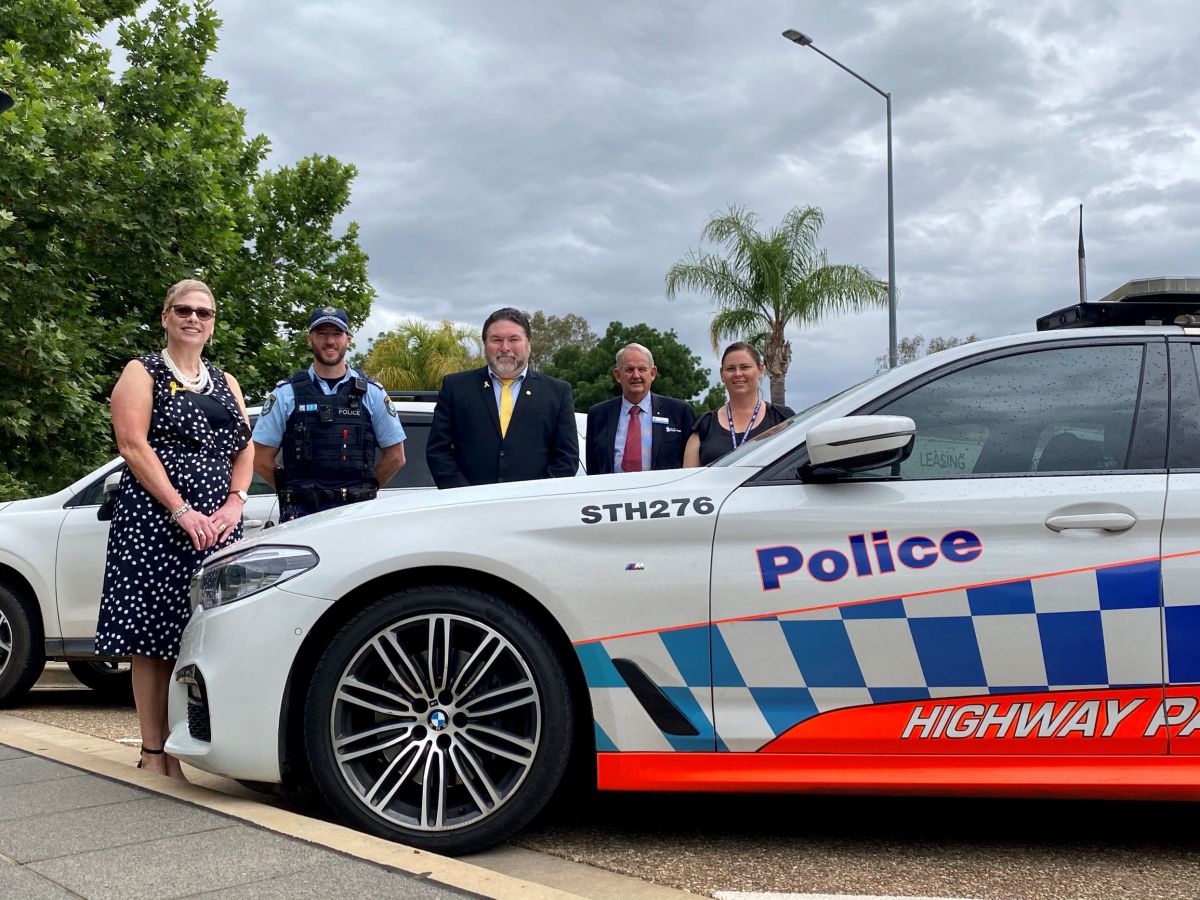 Mayor of the City of Wagga Wagga Councillor Greg Conkey OAM said the community is being urged to take a pledge to Drive So Others Survive.
"Around 1200 people die each year in avoidable road incidents on the nation's roads," Cr Conkey said.
"According to the Centre for Road Safety, between 2014 and 2018 in the Wagga Wagga LGA there were 579 crashes resulting in 11 deaths, with speed, alcohol and fatigue the main contributors to crashes.
"We're asking road users to think about their behaviour behind the steering wheel, what they can do to make the roads safer for all users, and to talk about driving safely with family, friends and colleagues.
"Go online and pledge to not drive distracted, to not speed and to never drive under the influence of drugs or alcohol."
Peter Frazer's daughter Sarah was on her way to Charles Sturt University at Wagga Wagga when she died in a crash on the Hume Highway in 2012.
The 23-year-old's car had broken down and she had pulled into the emergency breakdown lane.
While the tow-truck driver was hooking up her car, a passing truck side-swiped the broken-down car killing both Sarah and the tow-truck driver instantly.
Mr Frazer thanked Council for its support of SARAH and National Road Safety Week.