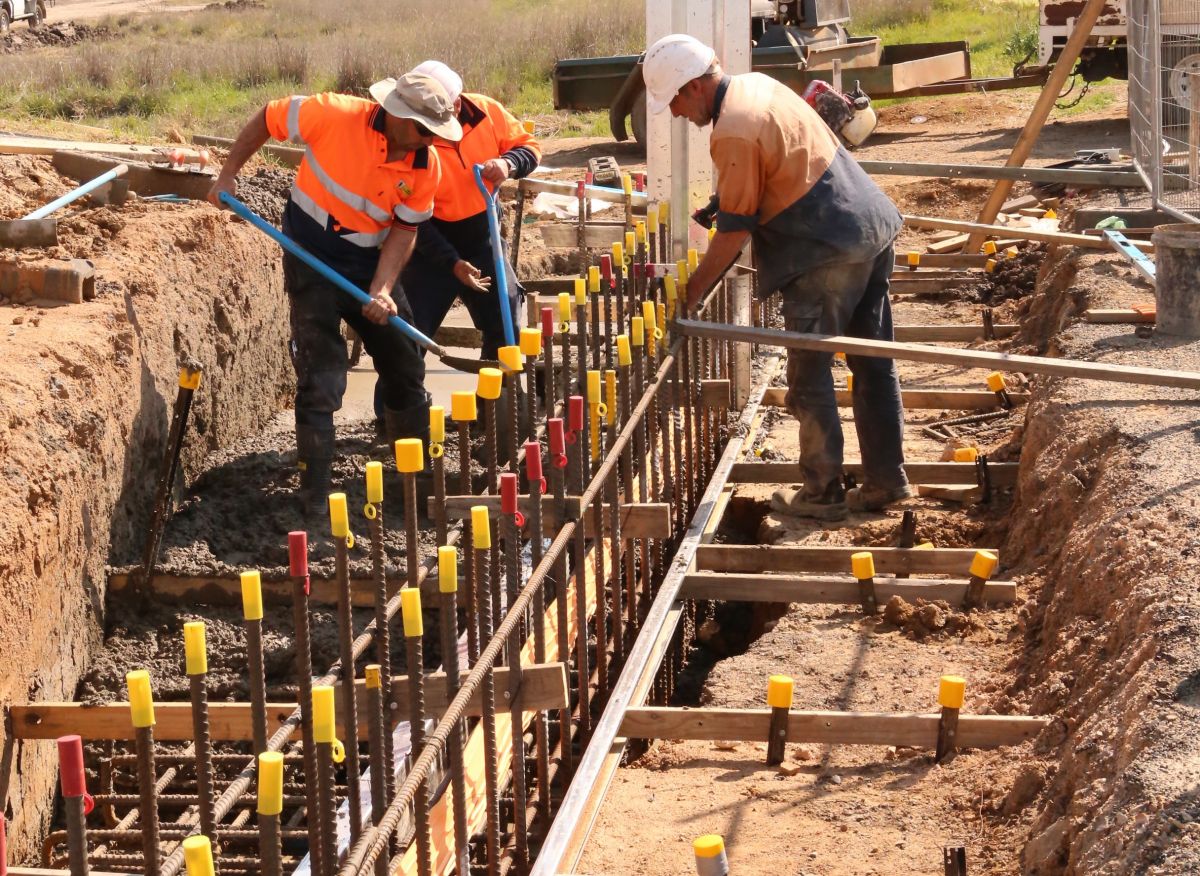 ---
Community
Council stimulus package for local construction industry
Published: 01 Oct 2020 12:59pm
Wagga Wagga City Council has developed a relief package to help support the construction industry – one of the city's biggest employers.
The package aims to protect the industry while still delivering Council's projects funded by infrastructure contributions.
Council's Director Regional Activation Michael Keys said the move was an important step in supporting the local economy.
"People may not realise that the construction industry is the third largest employer in the city, employing 10 per cent of our workforce," Mr Keys said.
"Many of those employed are very skilled and mobile – if we don't support them, those people and their families may leave to seek employment elsewhere.
"Helping our local construction industry stay active is vital to the local economy."
Council's support package covers three main areas.
Deferring contributions for 12 months – fast tracked
Developers constructing subdivisions over 5 lots and other development with a cost of over $2M will have the option to apply for a deferral of contribution payments for 12 months after the date of any construction certificate up until 1 July 2021.
Any deferral contribution will need to be secured by an unconditional bank guarantee. This part of the relief package applies to all infrastructure contribution types.
"This will protect the industry from going into a slump," Mr Keys said.
Waive sewer infrastructure contributions for CBD building change of use
Any change of use to a building in the CBD will not be charged Section 64 Sewer infrastructure contributions from the date this Addendum is adopted by Council. This will apply until Council updates the Wagga Wagga City Council Development Servicing Plan (DSP) Sewerage Services. This relief will apply to buildings in the CBD.
"Someone may own an office block and want to install a hairdressing salon, retail store or café," Mr Keys said.
"Normally there is a charge applied to cover additional demand on our sewer network. For the time being that won't apply. This is a huge support for development in the CBD and will really support small businesses wanting to get started."
Sewer and stormwater contributions due when buildings constructed
Council is changing the timing of payments for sewer and stormwater contributions. Previously this was applied at the subdivision stage without the detailed plans of future development.
Changing this timing to when construction is about to occur for these particular categories of development will provide more accurate assessment of potential impact. It will also mitigation measures that can be introduced to reduce demand on infrastructure and reduce required contributions.
This will apply until Council updates the Wagga Wagga City Council DSP Sewerage Services and the Wagga Wagga City Council DSP Stormwater. If one DSP is updated first the scheme will apply to the other Section 64 contribution.
"By providing this relief package, we're showing our commitment to the local construction industry, our city's economic future, and being an innovative, leading regional Council," Mr Keys said.
For more information visit the Infrastructure Contributions page on our website.