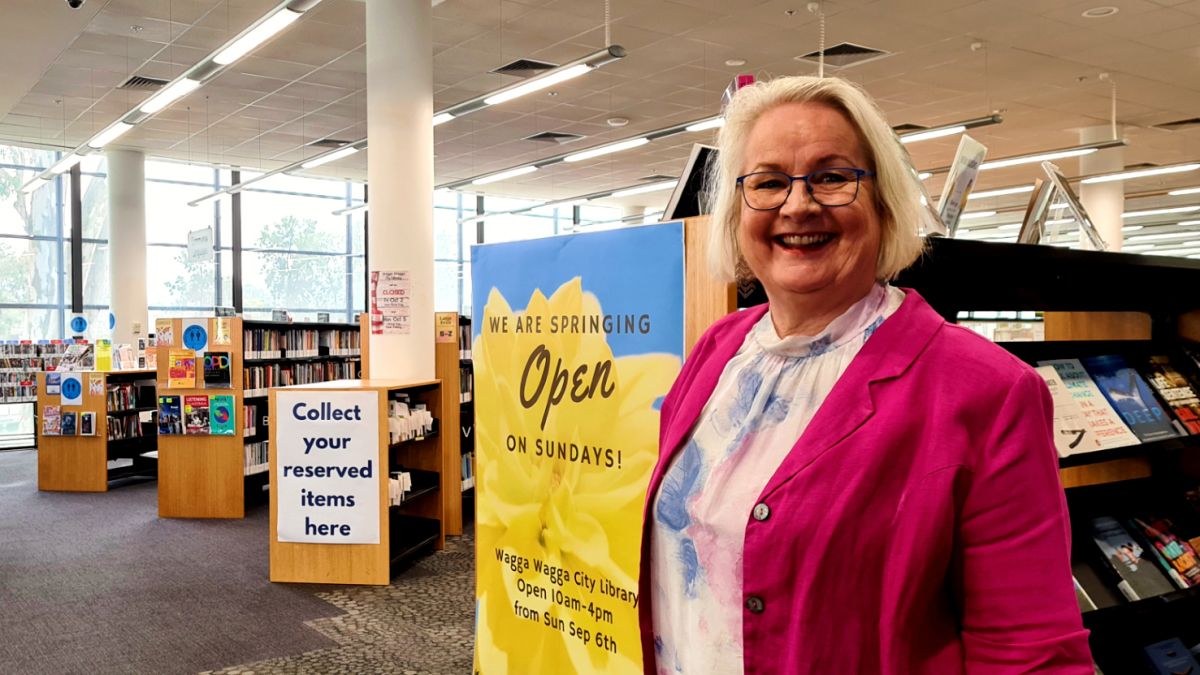 ---
Community
Wagga City Library now open seven days a week
Published: 04 Sep 2020 8:48am
If you're looking for something to do on a Sunday, you can now come down to the Civic Centre and drop in for a visit at the Wagga Wagga City Library.
Starting this weekend on Father's Day, 6 September, the Library will be opening its doors each Sunday, with all the usual services on offer.
"For those people who work full time, or have sport or work commitments on a Saturday, it can be difficult to find the time to get to the library, whether it's by themselves or with the family," said Library Manager Claire Campbell.
"Now they have the opportunity to visit the library on a Sunday while they're out and about enjoying the lovely Spring weather in Wagga Wagga."
As part of its Covid safe measures, the library currently operates with social distancing, restricted visitor numbers, fewer chairs and no physical newspapers, while books are quarantined when they are returned.
Ms Campbell said while many people have been using e-books and accessing programs online, she is confident a Sunday visit to the library will be a popular choice for residents.
"There's something about just being able to come in and browse, to take things off the shelf, to have a chat with someone about finding a book or new author to read," Ms Campbell said.
"You can borrow up to 20 DVDs, so some for the kids and some for mum and dad, and books for everybody.
"Our staff will be able to help if you need a hand to download some e-books or you can use the public computers or the library's free wi-fi to download e-books on your smart device and then go home to enjoy them.
"If you haven't been to the library for a while, come down and have a look at what we've got to offer and if you're not a member, it will only take a few minutes to join, and membership is free."
The library will be open from 10am to 4pm on both Saturdays and Sundays.