---
Community
Transformed! Wilga Park's paint-by-numbers mural completed
Published: 14 Apr 2021 3:46pm
Wilga Park in Kooringal has a new artwork on a grand-scale after neighbourhood residents joined in a community event to grab a paint brush and fill in the blanks on a paint-by-numbers mural.
The project was funded by the Federal Government's Stronger Communities Fund and the Department of Communities & Justice.
Council's Cultural Officer Narelle Vogel said the project has been a positive engagement process that brought the community together.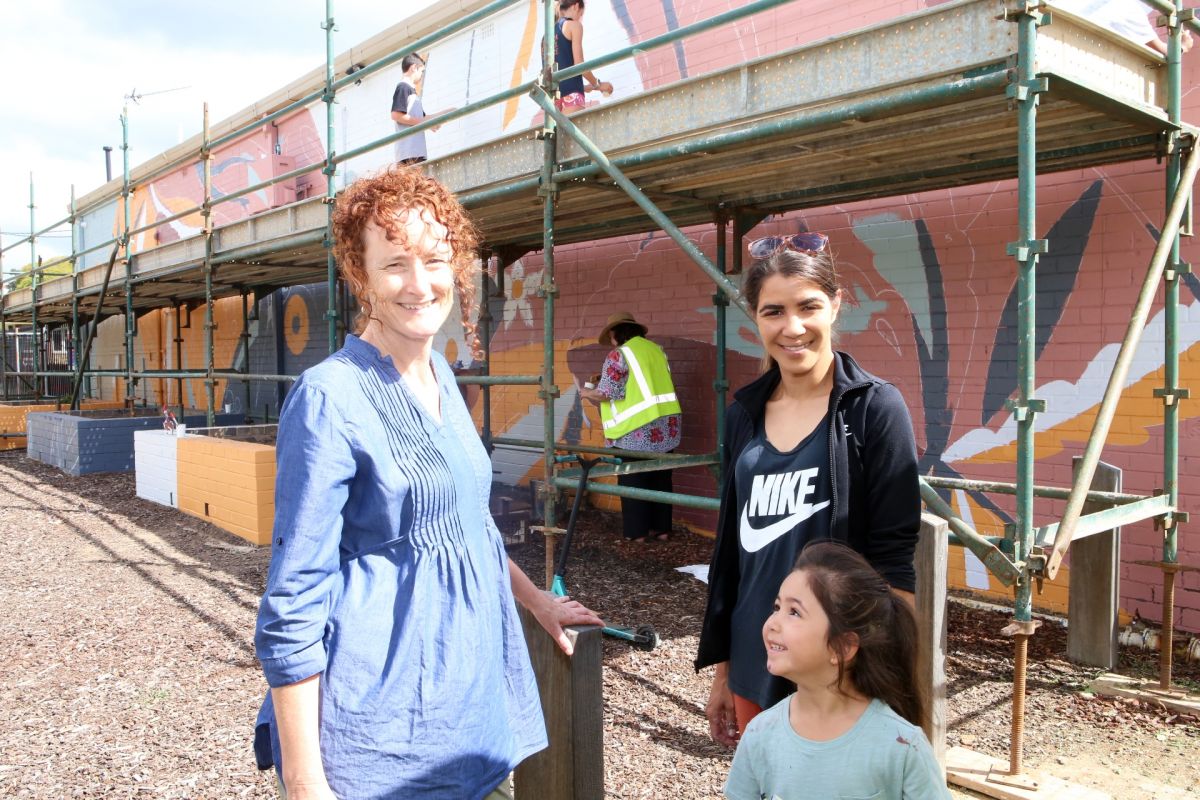 ""It was wonderful to see so many members of the local community get involved to bring this area to life by joining in and helping the mural to be realised," Ms Vogel said.
"I think project like this show that when we work together, great things can come from that partnership."
The 4 x 21-metre mural features native flora including the Wilga Tree for which the park is named.
Dozens of locals of all ages lined up early on Friday 9 April to pick out which numbered sections they wanted to paint and then grabbed a paint cup and brush and got down to business.
Among them, Kahlia Williams and her children, who were thrilled to see the project come to fruition.
"The kids love painting and we are always doing art at the Kooringal Community Hub so to be able to do this giant paint-by-numbers artwork on a wall is amazing," Ms Williams said.
"It's good to see this initiative put to the younger kids to get involved in things and give them a sense of pride and ownership of this space.
"When they walk past, they'll be able to feel like they were part of something that was good for our community."
The mural forms a vibrant backdrop to other park upgrades which have occurred over the last two years, including new park furniture and landscaping that was designed in consultation with residents of the neighborhood to create a local place for the Wilga Park community to enjoy.