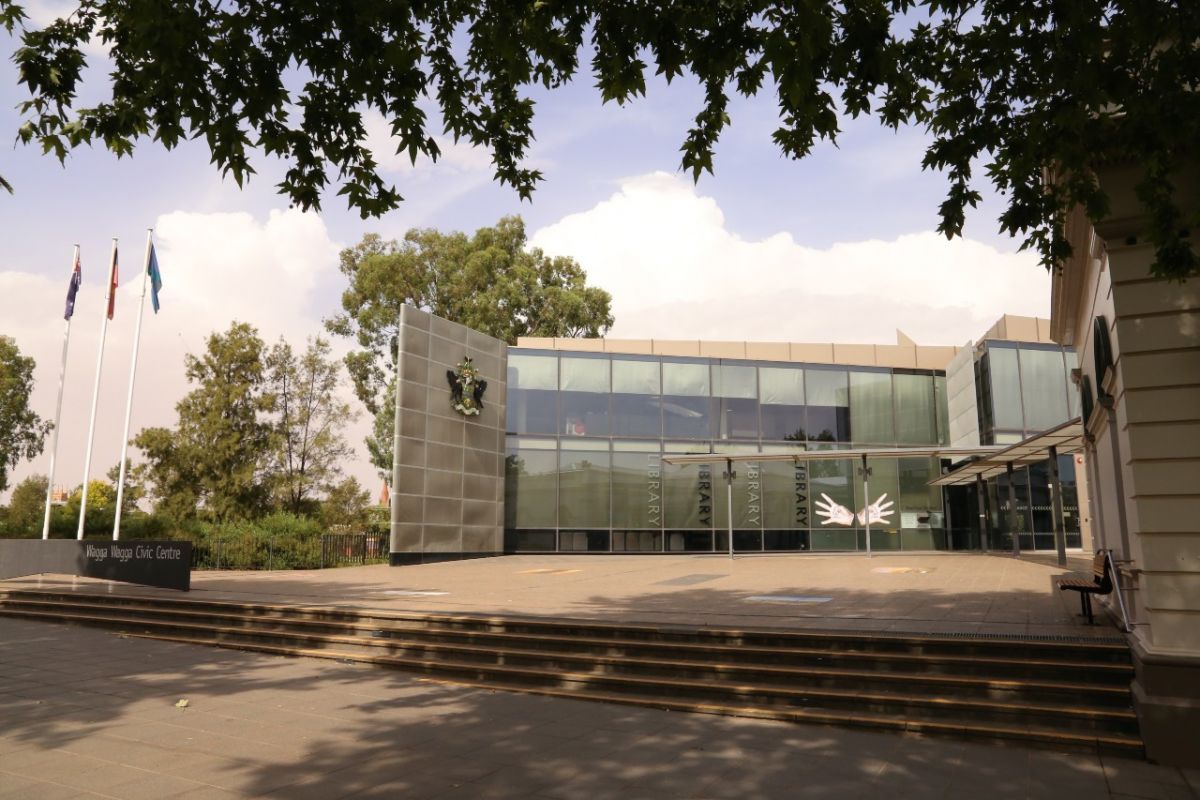 ---
Council
Summary of Council's 23 August 2021 Ordinary Meeting
Published: 24 Aug 2021 8:48am
Council seeks support for Afghanistan
Cr Greg Conkey's Mayoral Minute to advocate for the Federal Government to "do everything within its power" to assist with the current situation in Afghanistan was supported by Councillors.
Council will write to the Prime Minister and Member for Riverina with a number of recommendations to urge the Federal Government to assist humanitarian operations in the country.
Council will encourage residents of Wagga Wagga and other regional communities to also reach out in support of Afghan Australians living in the community during this crisis.
MM-1 MAYORAL MINUTE – SITUATION IN AFGHANISTAN
Brookong Avenue DA approved
Council has resolved to approve a development application for the erection of a two-bedroom dwelling to the rear of an existing dwelling to create a dual occupancy at 8 Brookong Avenue in Wagga Wagga.
The approval is subject to conditions outlined in the Section 4.15 Assessment Report.
RP-1 DA21/0292 - ERECTION OF A TWO BEDROOM DWELLING TO THE REAR OF THE EXISTING DWELLING TO CREATE A DUAL OCCUPANCY
Grand plans for Wiradjuri Trail
The Draft Wiradjuri Trail Master Plan will now go on public exhibition for community feedback after Council approved the process.
The plan will steer the development and promotion of the trail into the future, guiding new investment and grant opportunities.
Thirty-eight capital development projects have been identified for implementation over the life of the master plan. The total value of these works is $6.08 million. Currently these works are unfunded.
The implementation of any of the identified capital works projects would be subject to the development of a detailed business case that identifies funding options for future ongoing maintenance and renewal costs.
The master plan will be placed on exhibition for 28 days.
RP-2 DRAFT WIRADJURI TRAIL MASTER PLAN
'New' mower for local sports club
Providing Collingullie Glenfield Park Australian Football and Netball Club with a mower to assist in the upkeep of the local sportsground has been approved by Council.
Council will transfer ownership of one of its mowers, which is due for replacement, to the club in return for the club (or nominee) contracting with Council to provide mowing services on the Council land known as the Collingullie Recreation Reserve.
RP-3 RESPONSE TO NOTICE OF MOTION - TRANSFER OF OWNERSHIP OF MOWER TO COLLINGULLIE GLENFIELD PARK AUSTRALIAN FOOTBALL AND NETBALL CLUB
Fence for Botanic Gardens railway track
Council has agreed to contribute 50 per cent of the final cost to erect a fence along Wagga Wagga Society of Model Engineers' miniature railway spiral track at the Botanic Gardens.
The fence would help deter pedestrian access to the spiral track which has been made more accessible from the playground area since the completion of the Entwine Project.
A lease agreement is in place with the organisation that required fencing around the miniature railway.
RP-4 WAGGA WAGGA SOCIETY MODEL ENGINEERS - REQUEST FOR FENCING
Budget variations to end of July
Budget variations received in the Financial Performance Report to 31 July 2021 include the following:
- Upgrade to Council's CCTV network within Baylis Street - $40,000
- NSW Junior State Cup event hosting and venue costs - $60,000
RP-5 FINANCIAL PERFORMANCE REPORT AS AT 31 JULY 2021
Council financial assistance
Council has agreed to provide financial assistance to:
Wagga Wagga Rescue Squad - $2,165 for lease fees at the squad's building.
A decision to provide assistance to St Vincent de Paul Society NSW, in the amount of $1,230 for kerbside waste collection at Edel Quinn Shelter, was deferred.
Councillors resolved to seek additional information from St Vincent de Paul in regards to the shelter's financial accounts and funding application to the State Government.
RP-6 SECTION 356 REQUESTS FOR FINANCIAL ASSISTANCE
Report gives update on City Brand
Council has received a report which provides an update on the "City Brand" in response to a notice of motion.
The report focused on original intent, budget and rollout of the City Brand, its current use in Council documents and publications, recommendations for use and organisational compliance and future opportunities for the brand.
Council resolved to include a City Brand refresh project as an item for consideration during the 2022/23 budget process.
RP-7 RESPONSE TO NOTION OF MOTION - CITY BRAND
EOI campaign for land sales
Council has provided formal endorsement to conducting an Expression of Interest campaign in respect to the proposed sale of commercial land in Tasman Road.
CONF-1 PROPOSED SALE OF COMMERICAL LAND - TASMAN ROAD