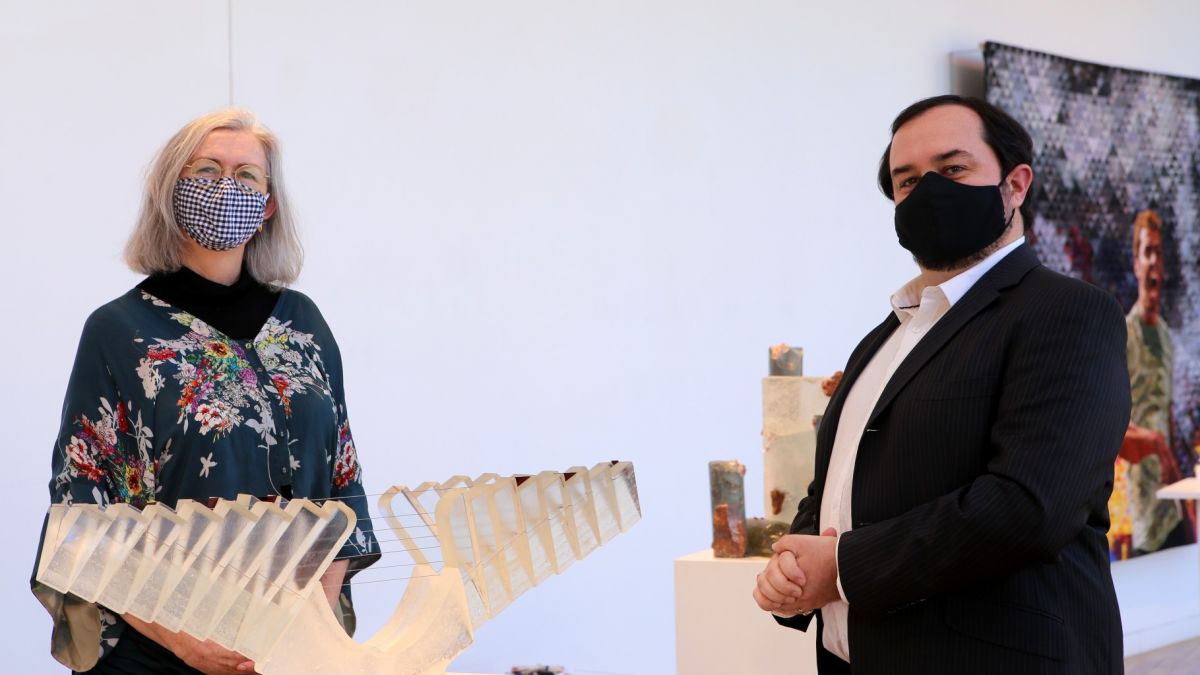 ---
Arts & Culture
Windowless Worlds reflects on trauma, resilience, recovery, and accountability
Published: 05 Aug 2021 3:17pm
A moving exhibition exploring confronting themes of conflict, social injustice and failures of government has opened at the National Art Glass Gallery in Wagga Wagga.
The centrepiece of Windowless Worlds is 18 kilograms of shattered window glass collected from the streets of Beirut, Lebanon, following the Port of Beirut chemical explosion on 4 August 2020.
Brought to Australia for this exhibition, the shattered glass is exhibited alongside recycled household objects made from the windows of the city and select works from the National Art Glass collection.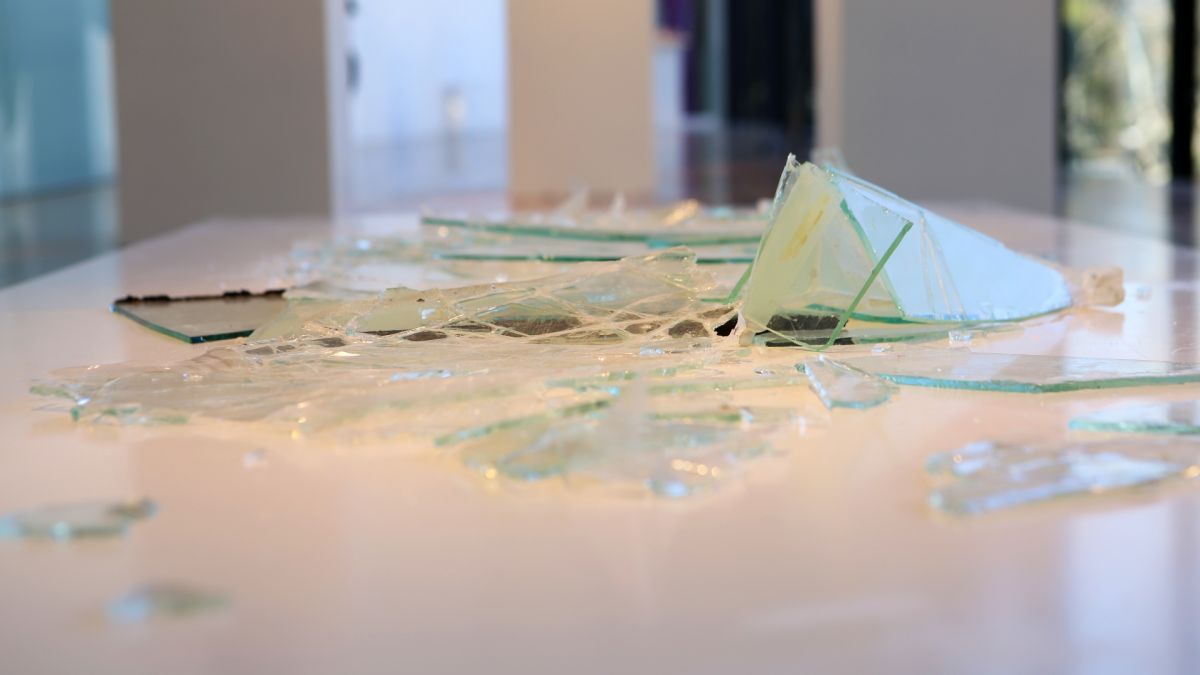 The exhibition was curated by Dr Sam Bowker from Charles Sturt University, in conjunction with Wagga Wagga Art Gallery.
"Windowless Worlds is a consolidation of a new direction for the National Art Glass Gallery in working with external curators and using our own collection along with works that have come from outside to explore and express often challenging ideas," said Art Gallery Director Dr Lee-Anne Hall.
"It is also represented in the narrative direction of shows in using glass as a device to represent and convey these ideas."
The Port of Beirut blast was felt over 240 kilometres away, and at least 207 people were killed, with more 7500 injured, many by shattered and falling window glass.
Dr Bowker said Windowless Worlds shares the power of broken glass as a metaphor, as a way of telling emotional and real stories.
"What we are looking at is a series of objects that work like the stanzas of a poem or the lyrics of a song," he said.
"We regard broken glass as loud, fragile, fast and dangerous, so this exhibition brings together the different ways artists have used broken glass to tell stories."
Among the artworks are three mould-blown glass birds made by Turkish glass artist Felekşan Onar from her original series of 99 glass swallows, 'Perched', reflecting on the Syrian refugee crisis.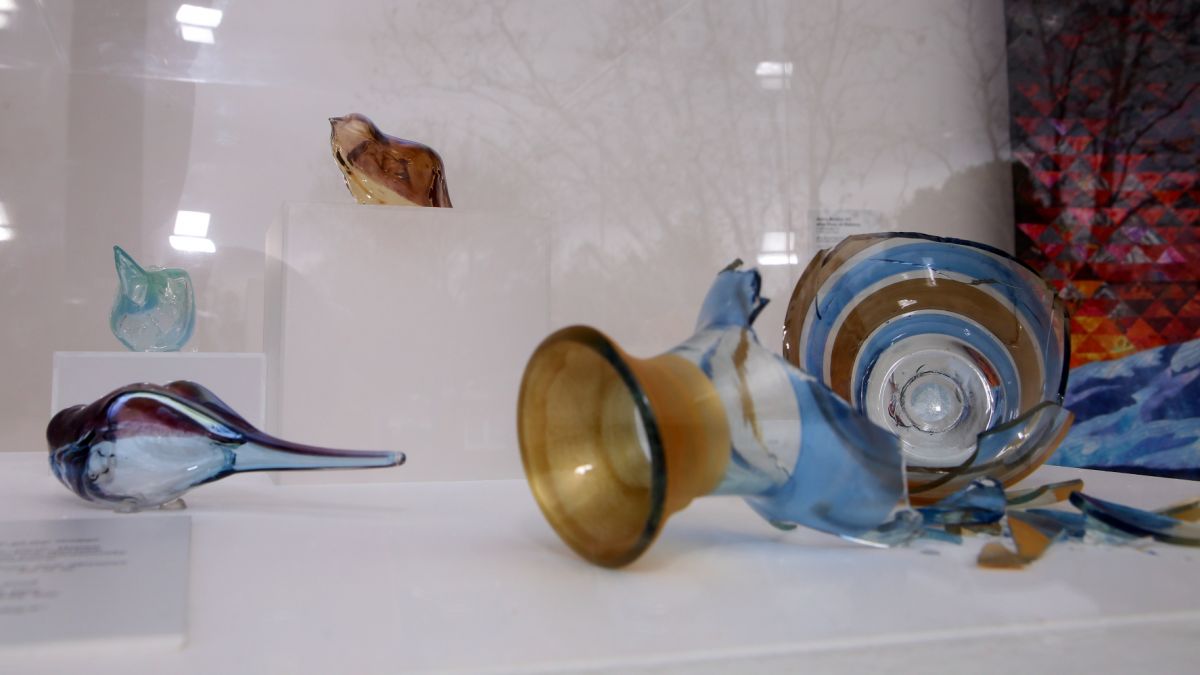 Another moving piece is by quilt artist Jenny Bowker recognising the Rabaa pro-democracy protest massacre in Cairo, created in collaboration with photojournalist Mosa'ab Elshamy.
The recycled household objects are table vessels, known as ibrik, which were used for pouring water, wine or olive oil – items associated with good times with friends or family at home or restaurants.
"They show that within the shattered glass there is hope, rebuilding and optimism for a better future," Dr Bowker said.
A reflection was held at the National Art Glass Gallery on Wednesday (4 August) to mark the first anniversary of the Port of Beirut explosion.
Windowless Worlds runs until Sunday 5 December. It will be accompanied by a range of public programs, including Sunday music performances by tanbur player Keri Shngle (Khairi Darweesh) on 22 August, 26 September and 24 October.
For more details on these events, visit waggaartgallery.com.au