---
Arts & Culture
VOID! First Nations artists explore challenging theme
Published: 03 Dec 2021 1:33pm
Wagga Wagga Art Gallery recently launched VOID, an exhibition which brings together First Nations artists from across Australia who use a broad range of mediums including photography, drawing, painting, film, ceramics and sculpture.
Exhibition curator Emily McDaniel attended the launch where she gave a brief address to the audience describing the void as "a spatial concept; it can refer to our history, or ways of seeing or thinking".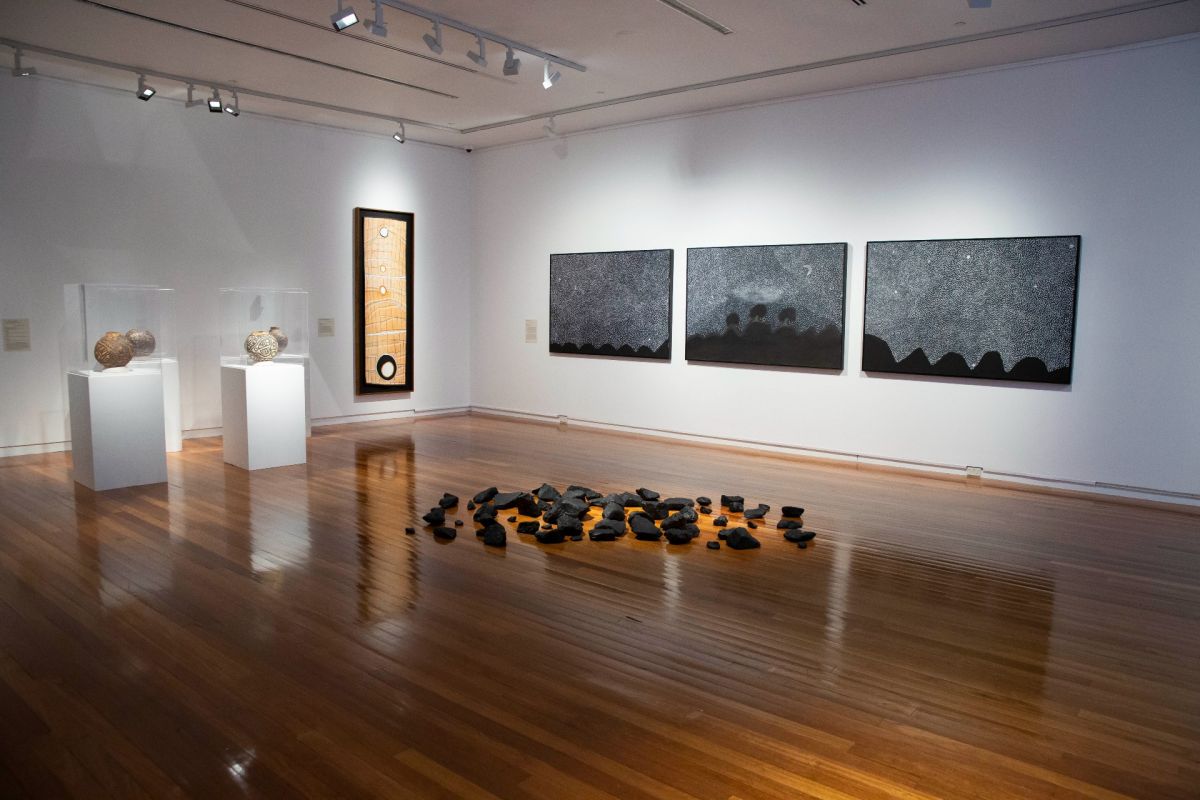 "VOID has toured across Australia over the past two years, and it is very significant to me as a Wiradjuri woman that it ends on Wiradjuri country here in Wagga Wagga."
Ms McDaniel invited Wiradjuri Elders Aunty Cheryl Penrith and Professor Sue Green to partake in the ceremonial placement of stones for Hayley Millar-Baker's artwork Meeyn Meerreeng (Country at Night).
VOID is on display at the gallery until Sunday 30 January 2022.
Elsewhere at the gallery, primary students from across the Riverina can see their work on display at the E3 art space, as part of the gallery's annual First Nations Outreach program.
The innovative and exciting exhibition marramarra: make, do, create showcases student work from Kapooka, Yanco, Uranquinty, Sturt, Lockhart Central, Lake Albert, Red Hill, and Tumut public schools, whilst Yanco Public and Sturt Public participated in the program.
Gallery Curator - Learning and Engagement Linda Elliott said the HOME Program ran through three terms and utilised online learning platforms such as zoom meetings and live streams where face to face teaching was not possible.
"Students learnt about Wiradjuri artists and their work and explored ideas of what Wiradjuri means to them through their own creative artmaking."
marramarra: make, do, create is on display until Sunday 20 February 2022.
Entry is free. For more information, visit waggaartgallery.com.au/whats-on